The Issues That Non-Members Want Golf Clubs to Address
---
Wow! Our most recent membership survey saw an overwhelming response from you. Prompted in part by my own experience in attempting to join a club, our survey looked at a number of issues facing our sport.
We wanted to know what you think clubs need to do to attract more members and what you see as the problems facing clubs when it comes to recruitment. And boy did you respond.
My own experience revealed that most clubs are now asking for joining fees, that many have poor websites and that clubs seemed mainly concerned only about getting my money.
And many of you agree.
Following our first article looking at the data from the survey, these comments were submitted by non-members as they described their suggestions regarding the issues that clubs need to address.
Here, we look at some of the main areas of concern.
JOINING FEES
Put simply, you hate joining fees, and want to see them scrapped once and for all.
"Scrap joining fees. It's a massive cost when factoring in the annual membership."
"Lose the one-off fee, I would not pay it."
"Get rid of the joining fee and not everybody wants to play competition golf. Allow more couples to play rather than always men's competitions, Winter League, etc."
There were lots of similar comments. Joining a golf club can be an expensive business. Lots of you expressed similar views and your perception is that clubs are simply being greedy. Joining fees had all but been abolished until the end of the pandemic, and it does seem that many clubs are simply trying to cash in with little justification. If they must take a joining fee then why not give you a card to spend behind the bar to the value of that fee?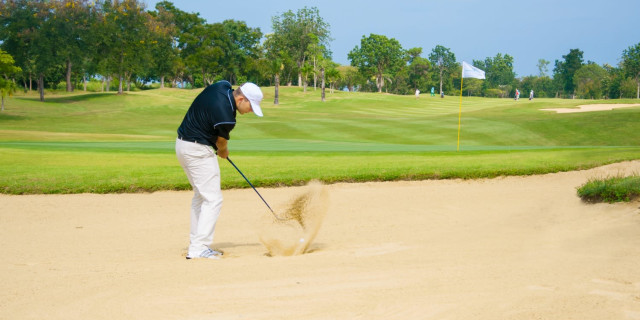 FLEXIBILITY
One of the more surprising findings was the huge number of you who want to see golf clubs being more flexible with the types of membership they offer. By and large, if you join a golf club you will have two options - full seven-day and five-day membership.
"I'd like a twilight membership. I understand membership prices can be high for people wanting to always play in the mornings, but an affordable membership seven days, but you can only play after midday would be great."
"Many golfers don't want to enter competitions, have an official handicap, or be invited to members' events, they just want the flexibility of being a member and being able to play when it suits them, more regularly. A level of membership to suit this should be offered at a cheaper rate to encourage more membership growth, and newbie golfers to join a club without pressure."
"Summer twilight memberships would be a good idea after 4pm."
"If golf clubs offered a flexible membership that allows you to play at many other local clubs I would be interested. I think that belonging to one club is restrictive and repetitive."
"Be a bit more flexible on the types of membership available. Let's see six-month and nine-month membership plans."
"Offer six-month memberships, three-day memberships, practice area tickets, like payment for use of chipping/pitching area/practice bunker."
"I was a five day member at a great club and facilities. But as I was only playing six months of the year it wasn't cost effective. I wasn't allowed to play in club competitions, only the midweek sweepstake. Also I wanted to renew membership but not as a full member even if consideration could have been made for playing once a week limit."
"Offer three-month or six-month membership or cheaper green fees. And change the image of stuffy grumpy committees that live for rules."
"Be flexible. Multiple clubs within the membership."
"I think points based membership is a great advent to membership packages, and I think I will be leaning towards this model of membership should I join a club."
"More flexibility in pricing bands. I cannot play during the day so membership for afternoons only would be good. More reciprocal options, I don't want to be stuck playing at just the one course all the time."
So why can't clubs offer more flexible options? I was surprised that several clubs I approached informed me that they no longer offer five-day membership. Why not? Quite a few of you advocate reciprocal deals but making this work is easier said than done. What is clear is that clubs need to think about summer-only deals. Not everybody wants to play the game 12 months a year.
TEE TIMES
Many of you still struggle to find the tee times that you want, whether you are club members or golfers looking to visit courses.
"One of the reasons we left was the amount of visitors taking the best tee times as they can book anytime and members could only book three weeks in advance. We had to play somewhere else one Sunday as there were no slots left. Angry doesn't come into it - £850 for seven months and having to work around visitors?"
This is an issue that has really raised its head since the end of the pandemic. Golf clubs experienced a huge influx of new members and have sought to maximise visitor revenue, with the harsh reality being that every club only has so many tee times.
PRICING
It should come as no surprise that pricing remains a bugbear for many of you, covering everything from annual subscriptions, green fees, problems experienced by golf societies - and everything else in between.
"As a society organiser, I am frequently surprised by the reluctance to offer reduced green fees for a group of nine to 12 players, usually on a Monday morning when the courses are at their quietest."
"Cost is the single biggest issue. If more clubs offered a 12 month interest free payment method that would make it more accessible. To be honest it feels like they price it so high to keep certain people away, which is disgusting."
"Be realistic on green fees. If the course isn't in it best condition then adjust the green fee. It means visitors return. If a good course isn't in good condition yet charges peak price it's highly likely they won't return. Members can be the best advert for the club. One course we now play quite often has the most fabulous members and we'd happily pay a bit more because visitors should keep membership fees down. Clubs that have a lot of visitors need to remind them to respect the course, especially divots and pitch marks."
"Don't price potential members out. Everyone is struggling to afford things."
"Why the older you get the more expensive when there are younger people on double my wage paying less!"
"Make golf more affordable so it attracts visitors and new members. During this time of everything going up. Make golf affordable and attractive to play. Better special offers."
"In such a competitive landscape, price is still crucial - when, like me, you won't get to play every weekend. So memberships should reflect that or be flexible to players like me."
"Price memberships so everyone can enjoy the game not just the rich."
"Clubs should look at their membership fees and visitors fees more closely to ensure that they are giving value for money. Some members resent the fact that they have to pay high fees but their course is full of visitors and societies limiting the tee times available to members."
To be fair to golf clubs, they are facing the same cost of living pressures as everybody else. It is a fact that costs are rising - gas and electricity bills, labour costs, maintenance costs, equipment costs, food and drink costs - they are all rising. So it stands to reason that these additional costs are going to be passed on to both members and visitors. But perhaps it is time for clubs to have a serious look at the sums they charge visitors. Remember that visitors will also spend money in your clubhouse - and they will also spread the word, good or bad!
NINE HOLES
Not everybody wants to play 18 holes - or is capable of doing so.
"Promote nine-hole games - shorter timescale in this busy world, also better for senior players, being not so tiring: accept play for senior men from the red or even the purple tees."
"Let's see nine-hole membership for twilight players and six-month membership."
The problem with this is how on earth do you police it? It is all well and good implementing nine-hole membership, but who is going to be responsible for ensuring that nine-hole members do not take advantage and go ahead to play 18 holes?
WARM WELCOME
It is abundantly clear that many of you believe golf clubs still have much to do when it comes to making new and existing members feel like they belong. And there remains a perception that plenty of clubs just don't want visitors.
"Be interested in new members, have info on roll up and maybe a buddy system for new members, the Membership Managers only want our money, no interest in helping us get integrated into a club."
"Offer attractive fees and year round playability."
"It would be great if more clubs had a system that could pair up players who are retired and find it difficult to find anyone to play with."
"I will be joining a new golf club in the next couple of years. I have a shortlist of golf courses I am interested in joining and will play them all a couple of times at the weekend and visit the clubhouse afterwards. What will decide it for me is what the members are like. The old club I was at was a mixed bag. Some were really friendly, approachable and welcomed/make an effort to talk to new members. I was only at my previous golf club for four years so I was a new face to a lot of people. Unfortunately a lot, who had been there for a long time, were more interested in complaining about younger members' dress style, openly made sexist remarks about the female members and generally looking for a reason to pull someone up for doing something wrong. The culture within the clubhouse is key to attracting and retaining new members/repeat visitors. It was only after being a member of my previous club that I realised the importance of this."
My experience of trying to join a club reflects much of what is said above. Back in the day, would-be members would go along to the club of choice where they would have an interview, be told about the course, etc. Now, it really does seem that nobody cares whether you can play the game - they just want your money.
---
Related Content
Survey Reveals Attitudes And Barriers to Joining a Golf Club
The Barriers to Become a Golf Club Member
Which Type of Golf Membership Suits You Best
Where Do Golf Club Memberships Stand in 2023
Popular Alternatives to Traditional Golf Club Memberships
How Could The Cost of Living Crisis Impact Your Golf
---
What do you think? leave your comments below (Comments)
---
Tags: Survey industry insider GOLFERS Golf Memberships Golf Clubs Golf daily picks
---
comments powered by

Disqus