How to Choose The Best Golf Club to Join
---
WHAT should you be looking for if you have decided that the time has come to join a golf club?
Some courses now have waiting lists but, by and large, it is a buyer's market and that means you are in a strong position. Yes, there has been a boom in playing numbers since the pandemic but the cost of living crisis could see some club golfers either walking away from the game or shopping around to see if there might be better value.
I have been playing this great game of ours for longer than I care to remember and have been a member at several clubs as my career has taken me around the country.
I have always been quite fortunate to have lived in areas that have been well served by courses, and that means I have taken my time to have a look around.
Here is how I believe you should be picking your golf club…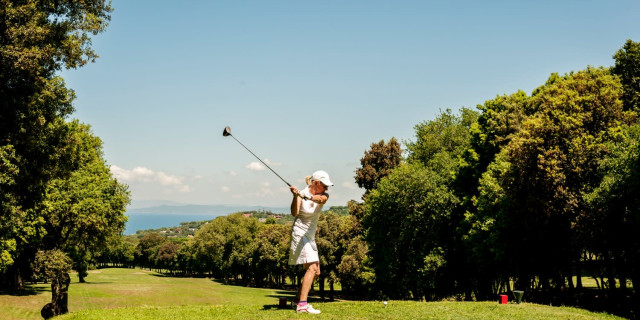 Course Condition
Most courses will be at their best in the spring and early summer. If you are thinking about joining a golf club you really should visit it during the winter. How does it stand up to the rain? Does it drain well? Do the bunkers hold water? Do they resort to temporary greens? Seek out existing members and ask them about winter conditions, and try to find out how often your prospective course is closed because of bad weather.
Car Park
This may not seem an obvious one but when thinking about the club you want to join, take a look around the car park. There is a well-known golf club in Suffolk that shall remain nameless - it has a members' car park which is perfect, and a visitors' car park that is full of pot holes. That tells you everything you need to know about the way so-called guests are treated. This same golf club once made me return to the professional's shop wearing my golf shoes after I had paid my green fee - even though I was playing with a member. And after our round I was not allowed into the main clubhouse bar because I was not wearing a shirt and tie. I vowed never to return.
Changing Rooms
Are they clean? When all is said and done that is the only thing that really counts. Is there hand gel? Do the showers work? Does the club provide towels or do you have to bring your own? Are there lockers? If so, are there enough lockers? And do you have to pay extra to use them? Are they secure?
Clubhouse
Clubhouses do not have to be modern, with state-of-the-art facilities. Some of the very best of them give off a sense of history and tradition. But you definitely want a welcoming atmosphere, friendly bar staff, reasonable prices and good food.
Welcoming Committee
At some point before joining any club you will find yourself sitting in front of the secretary. Ask questions - lots of them. The answers you receive will tell you everything you need to know. And sometimes it is the answers you don't get that will help you to decide that this is not the club for you. If you are joining a club where you don't know any of the members, be sure to ask if they assign you a "buddy", somebody to introduce you to fellow members. If the answer is no, you might want to walk away.
Diversity
Golf is - or should be - an inclusive game. Check out whether your potential new club has a an active junior section. And how many women members are there? If you are a senior golfer, seek out members in your age group and ask them what the attitude of younger players is towards the veterans. And if you are an older golfer and the club you are thinking about joining has an large and active seniors section, are there enough buggies to go around? And how much are they to hire?
Value For Money
How does your annual subscription compare with other clubs in the area? And what are you getting for your money? Does the club have plans to invest in course improvements or new equipment? Are there enough greenkeepers? Is there enough bar staff? How much is a pint of beer and a bacon sandwich? How much do they charge visitors?
Practice Facilities
Does the club have decent practice facilities? Is the practice ground big enough? Does the practice bunker contain proper sand? And, crucially, does the practice putting green bear any sort of resemblance to the putting surfaces on the course?
Pro Shop
The pro's shop is your first point of call. Is the pro a welcoming individual? Is his or her shop well-stocked? Are the prices competitive? Will they do you a deal? Will they take your old gear in part exchange? And is he or she a good teacher? Ask around. Club members will soon tell you.
The Course
If you are going to be investing time and money at a new golf club make sure that the course provides you with the challenge you are looking for. Seek out a course that you won't quickly grow bored of, so be sure to play it several times before parting with your cash.
The Social Scene
What are you really looking for? Try to find a golf club whose members are like-minded. Do they run social evenings? Are there quiz nights? What about dinner dances? Is it somewhere you would want to take your partner for a meal and/or a quiet drink?
---
Related Content
The Biggest Misconceptions About Golf - And Why They Are Wrong
What Stops Many Golfers From Joining Golf Clubs
---
What do you think? leave your comments below (Comments)
---
Tags: GOLFERS Golf daily picks
---
comments powered by

Disqus