Where Do Golf Club Memberships Stand in 2023
---
WE ALL know that golf has enjoyed a massive boom as a direct result of COVID-19. People returned to the game in their droves, and others who had never picked up a golf club decided to give it a go. All seemed rosy in the garden.
And according to our latest Golfshake Survey, life is still pretty good for clubs and those who use them, but if you haven't already, we'd first recommend that you read Are Golfers Playing Less Often Due to Rising Costs before continuing with this feature article.
The Current Status of Memberships
Our survey attracted 3,500 respondents, of whom 67% were club members in 2022, a small increase on the response we saw back in 2019, before the pandemic changed the world.
It is interesting to discover that of the golfers who were not club members, 52% of them had been and just 11% of that number told us they were planning to join a club in the near future. Back in 2019, that figure was 17%.
Conversely, only 30% of the club members surveyed had joined a golf club immediately.
There was also a slight increase in the number who had cancelled their club memberships as a result of time and cost worries - 21% in our latest survey compared with 19% in 2019.
In the past, golf clubs in the UK have been criticised for failing to look after their members.
For those who are currently club members, the survey appears to show golf clubs in a good place at present with an impressive 89% of you stating that you are happy with your current club. This represents a big increase on 2019, when the figure was around 77%. So it seems that somebody is doing something right.
Another telling statistic is that back in 2019, 23% of those who responded to our annual survey told us that they were considering scrapping their club membership. In 2022 that figure had plummeted to 11%.
We all have our own reasons for wanting to join golf clubs. The main reasons you gave us were:
64% of you said it helped to reduce the cost of playing;
63% did so to obtain an official handicap;
54% join clubs to take part in competitive golf;
51% say it is because it gives you access the wider social benefits provided by being a member of a club;
And 44% do so to keep fit and active.
We were somewhat surprised to read that 4% of golfers only play at their home club.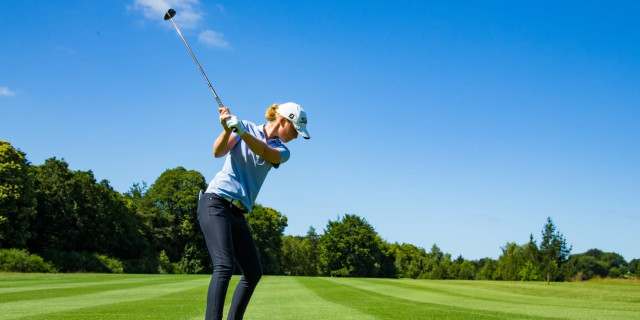 What Golfers Think
It should perhaps surprise nobody to learn that the boom has also created some problems of its own. It goes without saying that clubs cannot afford to be complacent, especially with inflation soaring.
It seems inevitable that many golfers will be forced to prioritise their spending.
Here are just a few of your concerns:
"Clubs have become greedy due to the pandemic and increased member numbers. They now have inflated prices, haven't necessarily improved conditions and many who previously welcomed visitors now don't want you. With the increases to the cost of living, they may see memberships reduce and they will the first to try to attract previous customers back."
Like the rest of us, golf clubs also have to pay the bills. Our heating costs have gone up - and so have your club's costs. It is all about getting the balance right.
"Concerns regarding the increased membership costs for 2023. All sports facilities need government assistance in dealing with ever increasing running costs especially in heating costs in clubhouses and greens sheds over the winter months."
It seems pretty obvious that the worst thing golf clubs could do in the current climate is to increase subscriptions. With inflation running at around 10-11% and wage increases failing to keep pace, budgets will come under pressure. But that also applies to clubs, who will have seen staffing costs rise, along with price of food and drink. The question is: how much of this do they pass on?
Here are some more key comments that we received:
"It's a shame that after COVID the majority of golf clubs seem to have increased costs significantly for both membership and as a visitor."
"The very large increase in players after the first COVID lockdown will recede as the cost of living rises rapidly and the ability to undertake other pursuits returns to normal. My club was greedy and maxed out tee slots by pairing up but kept gaps at eight minutes, resulting in slow play, The existing membership was sidelined in favour of making money with cheap deals and numerous societies block booking."
"I feel that the pandemic has altered the way clubs view members. The furlough scheme encouraged new members and clubs got greedy, allowing too many new members so getting a tee time is very difficult. Courses are crammed and levels have dropped. Five hours to get round is too long. This is the main reason I gave up my membership."
It is hard to believe that slow play is still an issue. Everybody who plays and runs the game knows that it is a problem and yet it remains one of the biggest turn-offs in our sport.
The Need For Greater Flexibility?
Many of you want to see golf clubs being more flexible with their membership offerings. And in this day and age that does not seem unreasonable. Surely there have to be alternatives to five and seven-day membership.
This is a view that makes a huge amount of common sense:
"I wish clubs would review their membership rates and make golf more affordable for those who are only able to play weekends. Why do people who can only play once a week on the weekend have to be full seven-day members while others who play three-five times a week from Monday-Friday pay much less?"
It is a reasonable question. And there are other options…
"More clubs should do pay and play and be accessible to PlayMoreGolf and allow nine holes and twilight membership."
The reason I joined my club was because it offered a flexible membership of approximately one quarter/third of the cost of other courses. If we want to attract more people into the game then this definitely is the way forward, especially with the current financial position of the UK. We've seen a lot of courses go under and there needs to be a rethink of membership structures in this way as it's going to get a lot worse before getting better!
"If clubs could work together to provide more flexible membership options, by allowing members to play at each other's clubs, it would encourage many casual golfers to be members."
If golf is to continue to thrive it seems pretty obvious that it has to adapt. Why not offer more flexible options?
I Would Become a Golf Club Member if....
While there are still grounds for optimism when it comes to retaining current members, there are no guarantees that the wider boom will continue. This is a subject that we shall revisit at a later date.
So, what are your plans for 2023 - do you have a membership and plan to renew, or are you sticking with or joining the nomadic golfer lifestyle? Let us know in the comments below!
---
Related Content
Are Golfers Playing Less Often Due to Rising Costs
Golf Clubs Are Benefiting From Putting Their Members First
Golfers Are Playing More Than Ever Before - But How Do You Compare
When Should Golf Green Fees Stop Rising
---
What do you think? leave your comments below (Comments)
---
Tags: Memberships industry insider Green Fees GOLFERS Golf Clubs Golf daily picks
---
comments powered by

Disqus