How The Coronavirus Pandemic Could Impact Golf Club Memberships
By: Golfshake Editor | Thu 07 May 2020 |
Comments
---
Golf continues to go through historically testing times in the face of the coronavirus pandemic, but there are positive signs that the game may soon be deemed safe to resume within UK Government guidelines. Countries across Europe have similarly combated the virus, a majority enforcing lockdown restrictions, but these are slowly being lifted, and a level of normality is returning, including for the ancient game, which has seen courses open in Germany, Portugal, Guernsey, and the Isle of Man, with Ireland set to follow on May 18th.
However, once play is permitted to return, what fundamental impact will the virus have placed on golf more widely? Golfshake has already reported on a number of courses going through a gravely challenging period, as the pandemic hits the economy, businesses and people throughout the world. But there are positives and opportunities for golf clubs if they fully assess the situation, adapt and ensure they communicate with golfers in the right way. These signs have been apparent in our two most recent surveys which have ran during the current pandemic and been completed by over 1,000 core golfers.
We asked: Once we are back playing will this affect your current golf status? There was a minor number of 4% stating they were not planning to renew or would cancel their memberships, this was very much a personal decision, but the vast majority of golfers are supportive of their golf club.
Golfers Questioning Value of Their Membership Given the Poor Winter and Current Lack of Golf
Those highlighting that they may not renew or cancel memberships have questioned the value they were getting from their subscription, given the current lack of golf and coming off the back of a challenging winter, identified from the following comments:
"I can't afford to pay my membership until my work picks up as we have no income at present."
"I only really play competitive golf and I understand that won't happen until end of summer, so if playing just social golf, opportunity to play different courses socially."
"I await hearing what my club does about subscriptions. With weather and the virus it could mean that no golf has been possible for almost a full year."
"I am a member but will not pay subs until I know what I'm paying for, no club policy about this has been made known to members."
"As I don't know either when I will be able to go outside of my house again, far less play golf, and as there is no guarantee that there will be a club to return to, rationally my best course of action is to lapse membership and then rejoin once I can."
The above highlights that there is more than just golf when making decisions on where money is spent and there is still a certain unknown with the outlook for the game and winder economy over the short to medium term. Golf must look to support this where possible given the impact of the pandemic that will affect everyone differently. Key to this is communication and is something apparent for those with a slightly different opinion in relation to their golf club membership.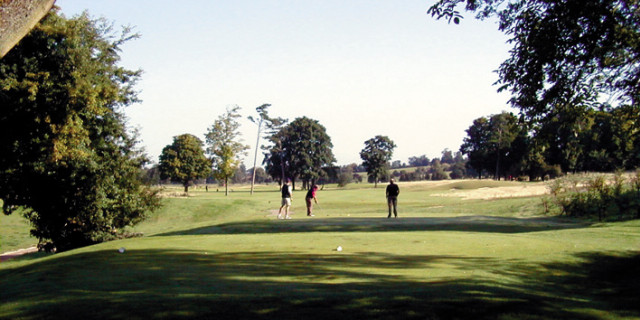 Golfers Supporting Club Regardless of the Situation
For those that stated they had already paid or will renew their membership, this question highlighted the support towards clubs during these unprecedented times. For those that had less concern over the financial cost of membership, the comments underlined the importance of golf for them and also what their golf club means:
"I am a member of a private club so honestly see this as all in it together if our club is to survive all the members have a stake in ensuring it does."
"Clubs have overheads even when not being played, also necessary to keep groundsmen working for the fairways and greens to be in good condition when playing resumes. I joined my club accepting that members have a responsibility towards the club as a whole not just to cover green fees."
"I was happy to support my club by paying my membership for this year. In return they have been very fair and committed to adding any lost time to the end of my membership period."
"My club has agreed to carry forward any unused months. I did not want to stop paying as the club is a business and still needs the cash flow in to support its operation."
"My club offered to stop payments but decided in the interests of the clubs future to continue paying my membership (monthly in my case)."
"I need to support my club or golf won't exist as we know it."
"I have paid my membership at the beginning of April not knowing when I will be playing again but I want to support my club."
"Carried on membership to support the club I love."
"Were given an extension before renewal, but I will refuse mine. Our club should not take the hit. Bad enough they will lose the bar trade."
It's clear how meaningful golf is for many, the service that clubs provide and the ability to play is an extremely important aspect in the lives of respondents to the survey.
As noted in the comments, during such a challenging time, it is vital that golf clubs communicate with their members and advise of what is being done, the current state of affairs, as well as anything that may impact them. Going forward, once golf begins to return, that dialogue and connection will remain key; not only to deliver updates around safety requirements and any social distancing restrictions, but also for those clubs that could require additional boosts to target golfers that may not be current members.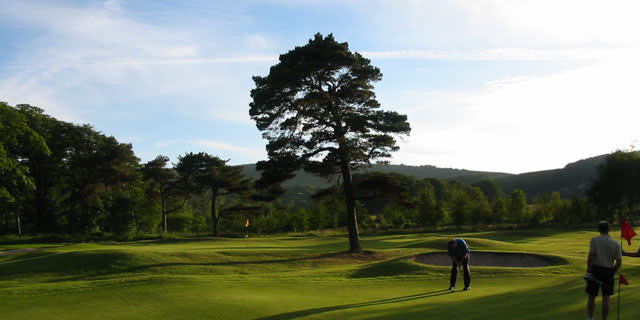 People Looking to Join a Club to Support Golf
Within the survey, the golfers who identified themselves as not being members of golf clubs, when answering this question - Once we are back playing will this affect your current golf status? - provided additional positive opportunities for clubs.
Being a nomadic, unattached, independent, non-club golfer is something we have covered many times in the past, and this demographic of golfer choose this form of participation for a variety of reasons. But does this crisis provide a real opportunity when not only club members, but all golfers are missing one of their great pastimes? The comments from this question in the survey clearly outlined this:
"Plan to support club through joining a local club."
"More likely to join and start supporting a club."
"Will join if local club opens and my job is ok."
"I am planning on joining a club still, as I was planning to before the lockdown."
"I am a Country Member of a Club but intend to join a local Club."
"I shall certainly make the move to join a club as I'd been dithering about it for a while."
This is an encouraging sign for golf clubs, and in what are likely to be difficult times ahead, they could provide real opportunities for venues that are able to adapt and effectively communicate to this demographic of golfer. Past surveys have highlighted that around 15-20% of regular unattached golfers are interested in joining clubs if the right product is available, which is generally focused around delivering; value for money and paying for what you use, variety and not being tied to only one course, and ensuring a modern and welcoming environment for all aspects of the golf club.
But given the current situation we face, will unattached golfers look at golf in a different light? Quite possibly, yes. Whilst our most recent survey is still be completed, the early data shows that 50% of unattached golfers are concerned that tee time availability may be restricted once golf returns and a massively increased number are now more interested in club memberships, with only 52% stating they prefer to be unattached. 10% stated they would look to join a club once golf resumes, and 38% said they may join once work and life returns to some form of normality.
What Golf Clubs Need To Do
There are opportunities for clubs once golf resumes ensuring that they utilise all available communication channels to not only connect with their existing members, but also the future customers. In a world driven by technology, consumers are a click of the keyboard or tap of a phone away, and golf clubs must not simply rely on postal mail or the telephone. Communication must adapt to take advantage of email, web content, social media, video, podcasts and even digital advertising to reach the current membership base and future potential members.
The current survey also highlights the work that some golf clubs still need to do. The early data highlights that of the golfers who have already paid their membership, 51% are happy to have done so, 15% have had some form of extension from their club, 12% have had some form of rebate, and a shocking 21% have heard nothing from their club in relation to the course being closed and current situation. A new survey with UK golf club managers highlighted that 22% of clubs had been in touch with members about rebates or possible extensions.
Furthermore, for golfers that were due to renew soon, 71% stated they would renew regardless of the situation and just under 4% are considering cancelling. 26% are waiting to hear what golf is available before renewing.
We are living through an extraordinary period in world history and there will be obstacles ahead, but our surveys with core golfers have shown that are reasons to be optimistic about the future for clubs, providing that communication and customer service is at the forefront of their strategy throughout the coming weeks and months as we hope to witness a sense of normality return alongside the slow lifting of lockdown restrictions.
---
Related Content
Are These the Issues Golf Clubs Still Need to Address
How to Turn Unattached Golfers Into Golf Club Members
Main Reasons Why Golfers Join Clubs
6 Things Your Golf Club Must Do in 2020
What Golf Needs to Change in the 2020s
---
What do you think? leave your comments below (Comments)
---
Tags: Memberships industry insider Green Fees Golf Clubs daily picks covid 19
---
PLAY MORE PLAY BETTER - LATEST TUITION TIPS
---
Leave your comments below
comments powered by

Disqus