What Golfers Think About Green Fee Pricing
By: Golfshake Editor | Thu 30 Apr 2020 |
Comments
---
In our most recent survey we asked the question Do you think the visitor green fees you pay are; priced right, too expensive or too cheap - which was written off the back of a feature we did looking at whether membership costs were too high and green fees too low. Quite clearly this is a difficult question to answer with a simple reply, due to the diversity of courses, summed up by this comment:
Impossible question really, since there's such a huge range. In the past 3 months I've played at courses with £10 and £230 visitor green fees...
However, looking into the data 61% of golfers stated that greens fees were priced right with only 3.6% saying they were too cheap and 37% saying that they were too expensive. Unsurprisingly when you review this data further club golfers are more likely to see green fees priced right with 30% stating greens fees are too expensive compared to 42% of unattached golfers. Likewise, this analysis filters through to age demographics with 50% of under 35s, 37% for the 35-54 age group and just 33% of the 55+ group stating that green fees are too expensive.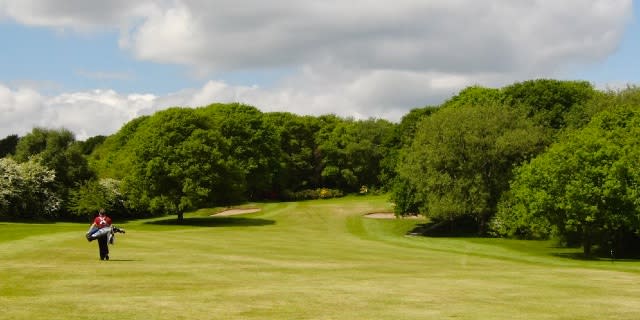 The data suggests that most courses have it right and given the diversity and options available there isn't a one-size fits all solution but there could be opportunities for some golf clubs out there to increase green fees, or even reduce, and actually increase revenue. Commenters added:
This varies between courses and general location, the better course cost more which is natural. I can mostly find a course that meets my needs of golf and what I can afford to pay.
Overall priced right but some courses are too expensive, other quite cheap. Averages out to 'priced right'
Some clubs price sensibly and some are over the top
There is not a one-size fits all answer to this - some are too high in relation to quality of course and facilities
Its supply & demand, depending on where you want to play. Locally we can get very good deals on decent courses depending on times, etc. But if you want to play the very best courses then a premium is paid for the privilege.
Generally priced fairly but there are a few who keep Visitor Green fees high with what appears to be an over inflated ego about their Club's reputation, or to keep the flow of visitors down.
It depends entirely on where I play. As a non-member of a club I play nomadic golf and I do that based on a combination of course quality and price. I am willing to pay a premium for a recognised quality course that has excellent reviews and a reputation. However some clubs clearly price their visitors fees as a means to deter non-members. That's their choice but it means they will never have an opportunity to catch prospective new members who turn up to play one day and like it so much they join. Some courses on the other side of this, clearly are struggling and are charging fees to get more visitors which may annoy traditional members. So I see a lot of clubs and in the most part, they are welcoming and generally have fairly priced green fees.
The above highlights that we are in an era where consumers are fully empowered and in control of how, when and where they spend their money and choice is in abundance largely due to the growth of digital services to increase the availability of products and options available. Golfers are more than happy to shop around for deals and courses to play.
There is always a "deal" to be found by research or by a bit of bartering with the club one wants to play at. We are customers after all and put in significant cash to clubs that otherwise wouldn't benefit by our presence.
Golf needs to be more inclusive. Lifes demands restrict me from being a member & I play a variety of clubs with my works society. I shop around for value & it would be nice to be able to play more courses.
For golf clubs to take advantage of this they need to fully understand the opportunities around supply and demand at various times but also the quality control aspect of the golf course when courses may be undergoing course maintenance or dealing with tough weather conditions - how many courses factor this in and offer a discount or future reduction when an inferior product is available? Clubs must remember in the age of digital that just as your product is more readily available online so is the customer feedback and review. And whilst before feedback may have focused solely on the course now in era of importance for customer service the focus is not only the course but also the overall experience.
From experience as an 'itinerant' golfer it's not just the visitor green fees that support clubs, it's the visitor experience. We visit many clubs that make you feel welcome and equally others that don't. Regardless of the green fee (and rates are not related to the welcome) some clubs will be getting good repeat business others certainly not!
We must also remember that when we talk about green fees we are talking about this in the context of being a visitor to another club or for non-club members to continue with their pay and play nomadic golf. Thus how do we ensure the more broader support of golf clubs. Increasing green fees was rejected by the vast majority with many stating that this would do nothing to help encourage people to play and drive people away summed up by the following comment:
To be honest, sometimes they are a bit bit pricey. The way I see it is membership is like £1500 a year, so that's £30 per week I have to play. I don't play every week, but if I did I think I could find a decent course to play for around £30. Paying over £50 is a bit steep especially when the course isn't wow, but it's expensive stuff running a golf club, the staff have to get paid, so I'd say everything is priced about right
Controversially we also asked if green fees should go up to support clubs. 1 in 5 of golf clubs members said yes but this compared to less than 1 in 10 (7%) of unattached club golfers and was summed up by these comments:
Danger visitors could be put off playing. Should consider a differential between those visitors who are members of other clubs over non members of a club.
Its a fine balance. There are fixed costs which have to be met. The only way to ensure the footfall from visitors is to provide a product of a quality to which they would wish to return. Green fees then priced according to demand
Depends on the circumstances. Some clubs do not have access to other forms of income, such as weddings, functions, hotel. gym etc. and rely on members /visitors only for their income to cover an increasingly costly maintenace budget for their courses. Then, an increase is justified, but in other clubs, this is not the case
At the other end of the argument, mentioned in a comment above, is the cost of membership which is the golf clubs guaranteed revenue. Green fees often supplement the membership model but clubs need to ensure this is not to the detriment to the membership based.
Green fees and subscriptions are out of kilter. Members whose fees pay for the upkeep of course and club subsidise nomads
The low green fees undermine the members. Visitors do not care about repairing greens etc
This is tricky. I already pay a significant amount to play golf at my own club but I like to play elsewhere. If the charge is too much then it makes visiting difficult. I believe the visitor fee is too high given the quality of the course and its care. Of course there are clubs that charge high fees as a policy to price it out of some golfers means. This is a barrier to growing the game.
Why have different prices for members guests and visitors when a visitor can be a fully paid up member of another club, often at a more expensive rate than at the course they are visiting. Clubs need the extra cash but why different prices?
The final 2 comments probably sum up the difficultly of the problems faced within golf and the issues around supply & demand as well as value for money:
As long as golf courses need to price effectively to generate players, I think the prices are ok. Even premier courses have periods of promotion. As courses continue to close, I see the prices going up (supply/demand)
Clubs should be doing more to support themselves not charge more. I'm a member of a course that has been closed for 5 months because of the weather. How clubs can keep charging fees and offer nothing in return is a joke. As a club or any business, you need to off fantastic customer service. Finding benefits that perhaps don't cost much but provide value to its members/customers.
For golf to thrive and arguably for some golf clubs to survive further revenue is required, so what else can be done outside of driving memberships or green fees? Within our survey we asked the golf club members - do you think non-club members should be able to participate in Open comps? The replies received were largely positive with 55% saying yes as it would help to provide additional club revenue. Arguably this would also provide a showcase for the golf course during an Open competition when it is likely the course would be in first-class condition. Whilst the response was positive there were words of caution and need for additional checks, possible split competitions, handicap verification and some element of additional regulations.
Finally, we asked golf club members - should non club members be charged an 'access' fee to play courses as visitors? This was met largely with a no by 58% of the respondents backed up by the comments on this question. However, the question could be taken out of context and ambiguous and deemed by some to relate to club members visiting another club rather than simple unattached golfers playing golf. But is this something that could actually work and provide additional revenue to golf? This is something we will cover in a later feature around the benefits to golf club membership, supporting golf clubs together and supporting golf in general in a world where it is clear that a large percentage of golfers don't want to feel tied to one golf club and the ability to play a variety of golf courses is key to the joy of the game.
---
Related Articles
Are Membership Costs Too High And Green Fees Too Low?
6 Things Your Golf Club Must Do in 2020
What Golf Needs to Change in the 2020s
How to Support Your Local Golf Club
What Stops Golfers Joining Clubs?
How to Increase Golf Club Memberships
---
What do you think? leave your comments below (Comments)
---
Tags: Survey industry insider golfshake
---
PLAY MORE PLAY BETTER - LATEST TUITION TIPS
---
Leave your comments below
comments powered by

Disqus