The Best 9 Hole Golf Courses in The UK
By: Kieran Clark | Thu 29 Jun 2023 |
Comments
---
Golf courses come in all manner of shapes and sizes, each packed with the character and uniqueness of the landscape on which they have been laid out.
That variety is what makes this game perennially interesting to play, as you can never be sure what to expect until you experience a layout for yourself.
Classic designs and championship behemoths often dominant rankings and receive the most acclaim, but a truly underrated category of golf course is the quintessential nine-holer.
At their very best - these are places that make the most of limited acreage to offer a challenge that nonetheless feels complete. Some even have a variety of tees so you can go round twice and feel like you're facing a new test altogether!
But what are the finest of these short courses in the land? We have deployed the useful Golfshake Interactive Golf Course Map to discover the top rated nine-holers that have a Golfshake Rating greater than 4.50 - something achieved courtesy of reviews submitted by everyday golfers.
Located throughout England, Scotland, Wales and Northern Ireland, here are 18 of The Best 9 Hole Golf Courses in The UK, listed alphabetically below!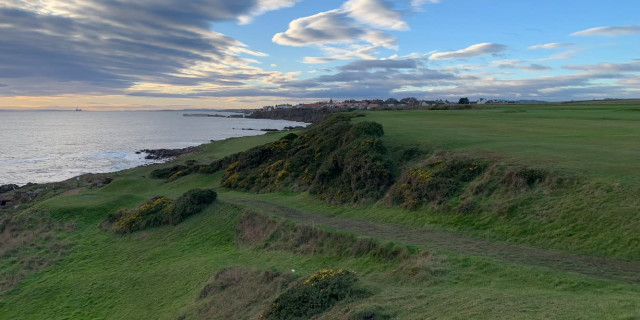 Location: Anstruther, Fife
Golfshake Rating: 4.65
Review Comment: "Fantastic condition. Greens are wonderful. The Rockies is a good challenge. Very friendly."
Location: Sale, Cheshire
Golfshake Rating: 4.51
Review Comment: "Hidden little gem, wouldn't even know it was there, tucked away in a housing estate. Only 9 holes played twice, with slightly longer tee box on second 9. In great condition with nice mature tree line."
Location: Crook, Cumbria
Golfshake Rating: 4.53
Review Comment: "Lovely course that far exceeded my expectations. Whilst only 9 holes, they are played twice with a variety of tees and an extra green. Anyone that is a member of a club, or regularly plays 18 holes club courses will not be disappointed."
Location: Ardgay, Highlands
Golfshake Rating: 4.74
Review Comment: "Beautifully kept, tight wee course. Lovely variety of holes and a nice dogleg par 5 too. The views are nice and the paths between holes provide a pleasant breather. Fabulous clubhouse cafe!"
Location: Blakedown, Worcestershire
Golfshake Rating: 4.54
Review Comment: "Since the new head greenkeeper came the course has gone from strength to strength. Some subtle but great changes already. Definition is fantastic now. Bunkers looking and playing very well. Greens running very well and very true. All I can say is roll on the coming weeks to see what the future brings."
Location: Sannox, Isle of Arran
Golfshake Rating: 4.60
Review Comment: "Now, this is an absolute GEM. a must play if you are on the Isle of Arran. Probably the best 9 hole course I have ever played. Fabulous course, fairways, tees, greens, immaculate. Cannot praise this place enough. Also views are absolutely incredible. I had never heard of this place, but I will play again. Food also brilliant."
Location: Pershore, Worcestershire
Golfshake Rating: 4.66
Review Comment: "After passing this course on way to The Vale for 15 years I wish I'd stopped earlier. Course was in great condition and the holes along the river and up the hill are very challenging. A great course and friendly members!"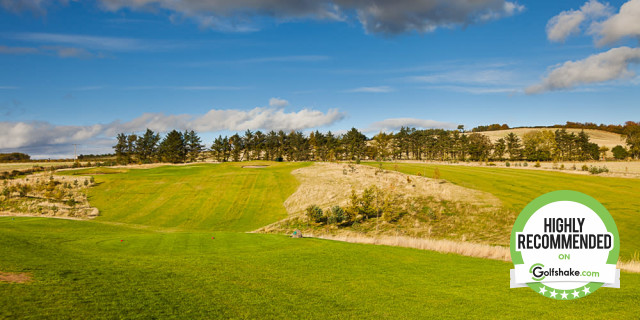 Location: Dundee, Tayside
Golfshake Rating: 4.60
Review Comment: "Great course with every hole giving a different challenge. Excellent course with fairways and green in peak condition."
Location: Biggar, Strathclyde
Golfshake Rating: 4.95
Review Comment: "Amazing views and warm, welcoming people. A tranquil round of golf at Scotland's highest course is an absolute must for anyone who enjoys the sport."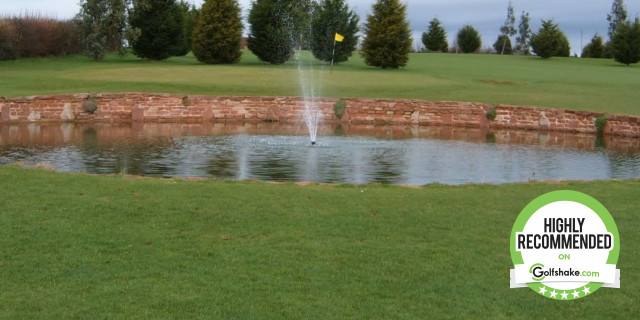 Location: Newent, Gloucestershire
Golfshake Rating: 4.56
Review Comment: "Here is a course where they have got everything right. Bacon rolls for lunch, the bestest ever greens in Gloucester, fairways and rough suitably cut. It's a challenging course, made very interesting by the rural setting."
Location: East Cowes, Isle of Wight
Golfshake Rating: 4.53
Review Comment: "What an absolute delight. Played 18 today, twilight rate, £15. What a lovely track with some holes having two tees. It's a lovely rewarding track. Gave me back my confidence."
Location: Bury St Edmunds, Suffolk
Golfshake Rating: 4.80
Review Comment: "Great fun little layout this. Fairways are mostly generous with some blind fairway bunkers from tees. Avoid those and the green complexes are next thing to catch you out, some of them are very tough. Very enjoyable for golfers of any abilities."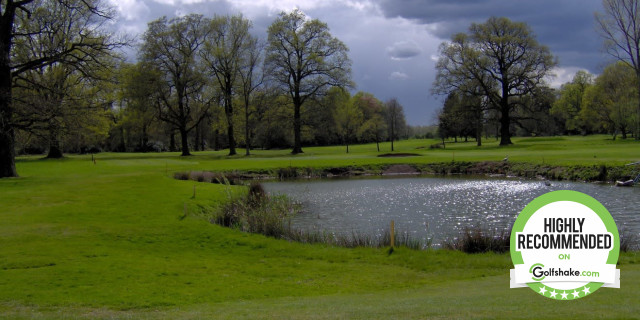 Location: Downham Market, Norfolk
Golfshake Rating: 4.61
Review Comment: "A beautiful little nine hole course hidden away near Downham Market. The course is always well kept and the members extremely friendly. As a whole the course has some challenging holes with many undulations on the fairways. The greens are always well kept and of a medium pace. The best hole by far is the 7th a awkward little par 3."
Location: Llanidloes, Powys
Golfshake Rating: 4.55
Review Comment: "I played here for the second time this year, last week and the course is still in superb condition, one of the best I have played this year. It's only nine holes but you need the second nine to work out which clubs to use on the elevated greens and get the speed of them. I will be back, the locals were really friendly as well."
Location: Pitlochry, Perthshire
Golfshake Rating: 4.53
Review Comment: "Really enjoyed playing 9 holes around a course that's completely different from the normal standard layout. Great variety of holes that you play from all kind of angles and elevations testing out your skills."
Location: Tarland, Grampian
Golfshake Rating: 4.62
Review Comment: "Absolute gem. Great course, virtually untouched by other golfers. Massive test of accuracy as anything off straight is seriously punished by the rough. Love this place."
Location: Lisburn, County Down
Golfshake Rating: 4.60
Review Comment: "Lovely wee course well maintained greens and lovely. Enjoy getting a round here."
Location: Blackburn, Lancashire
Golfshake Rating: 4.52
Review Comment: "Fantastic course. Very challenging and undulating, but a lot of fun to play with a spectacular backdrop. Friendly to beginners."
---
Related Content
The Best Golf Courses to Play For Under £100
The Best Golf Courses You Haven't Considered Playing Before
The Most Scenic Golf Courses in The UK
The Coolest UK Golf Courses You Can Play
---
Related Content: Wales travel Scotland review golfshake Golf Courses England Courses
What do you think? leave your comments below (Comments)
---
Leave your comments below
comments powered by

Disqus
Plan Your Next Round
Ardglass Golf Club
County Down
from £22.00
Save 50%
Castlerock Golf Club
County Londonderry
Galgorm Castle Golf Club
County Antrim
from £13.00
Save 23%
More Golf Course & Travel Features
Plan your next golf break with Golfbreaks.com