10 of the Best Golf Courses in Lancashire
By: Golf Shake | Mon 04 Jan 2016 |
Comments
---
Post by Sports Writer, Derek Clements
---
Some of the best golf courses in Britain are located in Lancashire, including a couple of world-famous links that host The Open Championship. Golfers travel from near and far to sample the delights of what this part of the country has to offer, and when you look at this list of 10 of the very best, you will understand why. You could do an awful lot worse than book a week's holiday in the town of Southport, which boasts a host of fantastic layouts.
Royal Lytham & St Annes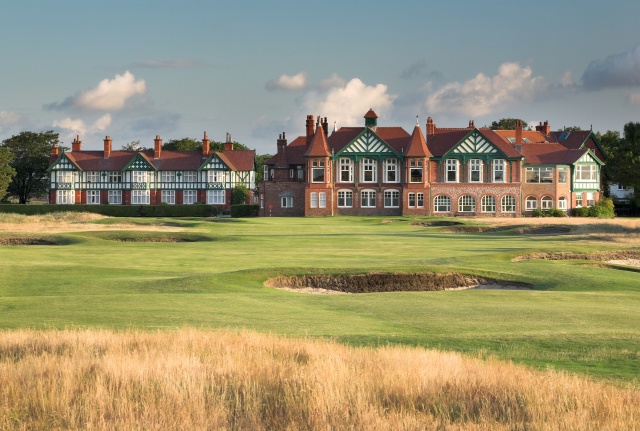 Green fee £180 including lunch, winter £130
Par 70, 7,118 yards , links
Don't expect to see too much of the sea, but Royal Lytham and St Annes is a proper links course, although surrounded by houses. There are a mere 206 bunkers to be avoided – if you can do that, you have a proper chance of making a decent score. This is a real test, from start to finish. It opens with a formidable par three measuring 204 yards. The second is a 481-yard par four calling for an accurate drive, with out of bounds on the right – go too far left and the second shot is blind. The 11th is a monster, a par five that runs to 601 yards and is seldom reached in two. Ideally, the tee shot should be down the left side, short of two bunkers. The landing area for the second is narrow and surrounded by thick rough before an approach to a raised, undulating green. The 18th is a rip-snorter measuring 410 yards with a host of fairway bunkers to be avoided from the tee, not to mention thick gorse on the right. The green is surrounded by bunkers, with out of bounds just beyond the putting surface.
Royal Birkdale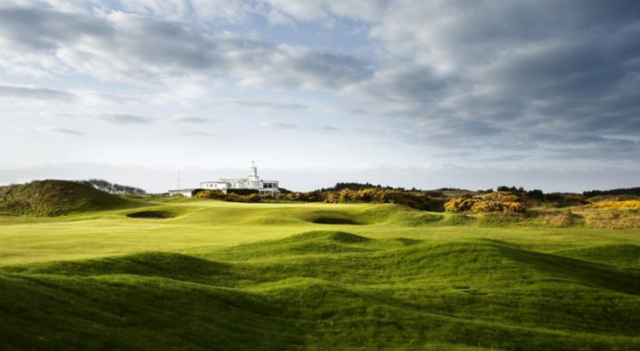 Green fee £215, winter £155
Par 72, 6,870 yards, links
Regarded by many as the best of all Open Championship venues, Royal Birkdale, just outside Southport, is a wondrous links course. This is where Jack Nicklaus famously conceded a three-foot putt to Tony Jacklin during the 1969 Ryder Cup match, and is a course that has produced some legendary champions. Many people regard the 181-yard par three 12th as the best short hole on the Open rota. It has a small green protected by deep bunkers and banks covered with thick rough. The 17th is a 527-yard par five with the drive hit between two dunes and a second shot played to a two-tier green – a real birdie opportunity. The final hole is 472 yards, with out of bounds on the right and a long second shot to a well protected green.
Formby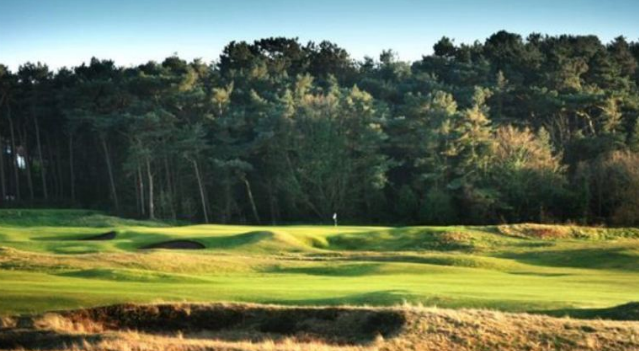 Green fee £105, winter £50
Par 72, 7,035 yards, links
The fact that the SSS for the championship course is 75 tells you everything you need to know about a course that has hosted the Amateur Championship, won in 2009 by Matteo Mannesero. Formby's fifth is an uphill par three measuring 183 yards, with three pot bunkers waiting on the left of the fast sloping green. The 13th is a par four of 431 yards. Avoid the bunkers with your drive and you then face an approach to a green that slopes from left to right – aim left and your ball will kick towards the middle of the putting surface, which is tricky to read. The 18th, a 440-yard par four, calls for an accurate drive, with trees right and left and a series of fairway bunkers to be avoided. The final green is very long, so you will need a least one more club than you might think.
West Lancashire Golf Club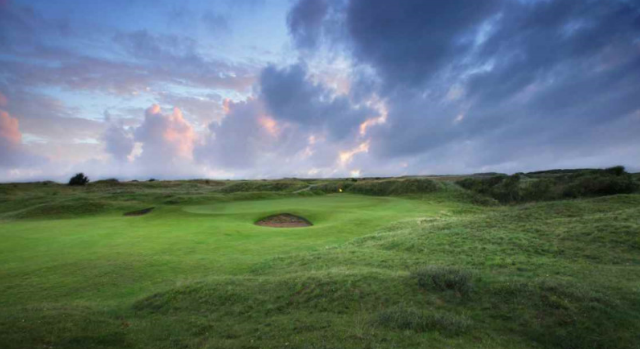 Green fee £90, November 1-March 31 £60
Par 72, 7,054 yards,links
You may not believe it, but West Lancs, as it is known locally, is another course that is little more than a Dustin Johnson drive from Southport. And it is another rip-snorter – all 7,054 yards of it. It is all wispy rough and dunes. The three finishing holes are crackers. The 16th is a 530-yard par five, the 17th a 196-yard par three and the 18th a 428-yard par four. The fairway on the 16th slants from right to left, with bunkers to be avoided from the tee and again for the second shot. Miss the green at the 17th and you can forget a about a par three. Your drive on the final hole needs to be threaded between bunkers on the left and a pond on the right
St Annes Old Links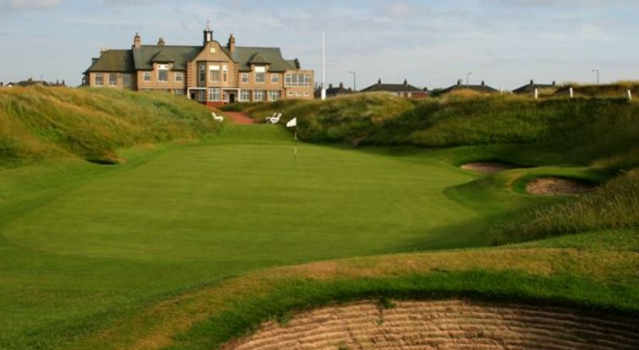 Green fee, £50, October 12-March 20, £40
Par 72, 6,941 yards, links
St Annes Old Links measures 6,941 yards, this par 72 has hosted many top amateur events since opening for play in 1901 and is regularly used for final qualifying when The Open is held at nearby Royal Lytham. The ninth hole is a classic links par three. It measures 174 yards from the championship tee and is surrounded by bunkers and dunes. The green is exceptionally long, and most visitors leave the ball short of the hole. The 16th, another par three, is 170 yards long, played to a green that resembles an upturned bowl, surrounded by eight bunkers.
Lytham Green Drive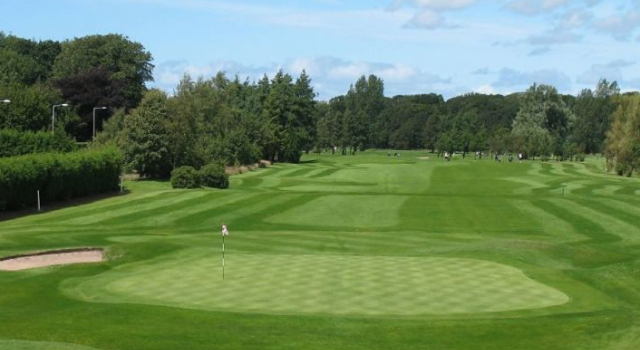 Green fee £45, November 1-March 31, £25
Par 70, 6,325 yards, links
Located not far from Blackpool, Lytham Green Drive is another gem in the northwest of England, offering fantastic value for money. It stretches to 6,325 yards from the back tees and is a challenging par 70. Green Drive describes itself as a parkland course, but it is less than a mile from the sea and has a real links feel to it, so it makes our list as a links course. Find the rough and you will struggle to score well. The course has small, fast greens, well protected by bunkers, and calls for accurate approach shots
Hesketh Golf Club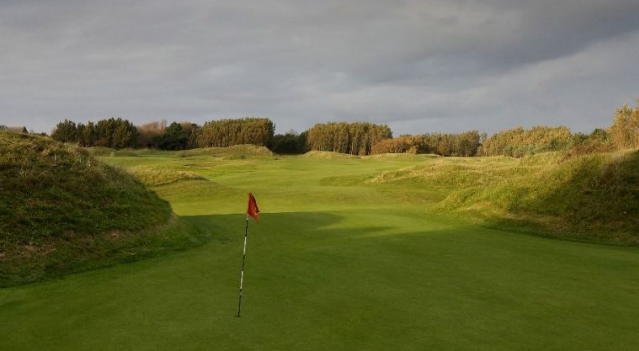 Green fee, £60; November 1-March 31, £30
Par 72, 6,728 yards, links
Hesketh is one of several fabulous golf courses in and around the Southport and Birkdale area, and many of its members will tell you that it is on a par with Birkdale. That is for you to decide. Sand dunes are the dominant feature, together with gorse and penal rough that lies in wait for wayward tee shots. Buit it is not a typical links course – the sixth and seventh holes border a bird reserve. In winter you will regularly see flocks of migrating swans and geese. Henry Cotton once described the par three 16th as one of the best short holes he had ever played. The course measures 6,728 yards and is a par 72
Hillside Golf Club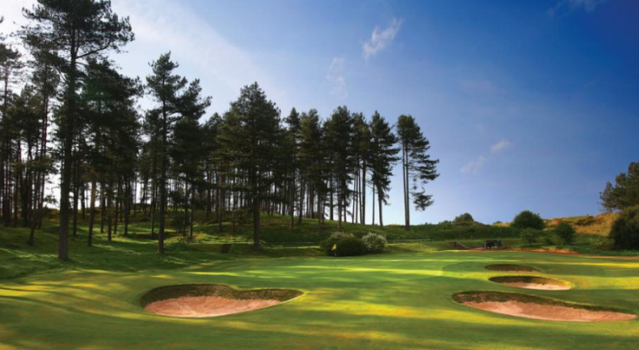 Green fee £150, November 1-February 29, £65
Par 72, 7,029 yards, links
Hillside is another Southport course and, in your correspondent's humble opinion, the best of the lot – and that includes Royal Birkdale. A fabulous clubhouse, built in the 1930s and looking more like a large house, overlooks the first tee and 18th green. From the back tees it measures just over 7,000 yards. Greg Norman once described the back nine as the best in Britain. High praise indeed. The first hole measures just under 400 yards, with the railway line on the left side of the fairway and plenty of well-placed bunkers. It is a terrific golf course, requiring accuracy from the tee, and includes some great, testing par threes. Gorse and pine trees feature in abundance
Southport and Ainsdale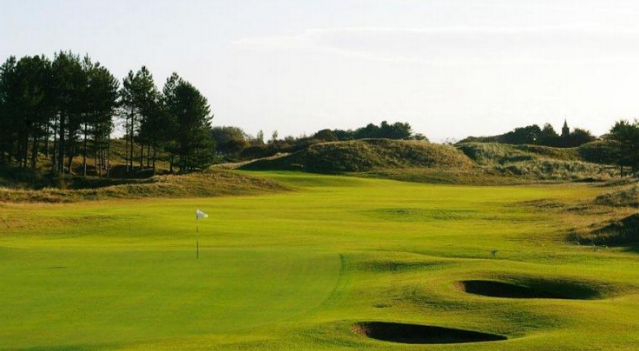 Green fee £105 (including £5 catering voucher), winter £65-£80
Par 72, 6,836 yards, links
Southport and Ainsdale Known locally as S&A, this wonderful links course is set amid sandhills and dunes and features plenty of humps and hollows and thick, punishing rough. Accuracy is put at a premium if you want to score well, so forget all about teeing up the ball and just blasting away because you won't get away with it. No matter what time of year you play, you will find S&A in magnificent condition, and you can always be sure of a warm welcome. It opens with a 204-yard par three that is one of the hardest on the course, played to a small green protected by no fewer than nine bunkers. The 16th is a fabulous par five measuring 528 yards. The drive is struck towards sleepers 300 yards from the tee, leaving a second shot to be hit over a bank of sleepers. From the brow of a hill you look towards a long but narrow green protected by four bunkers.­
Bolton Golf Club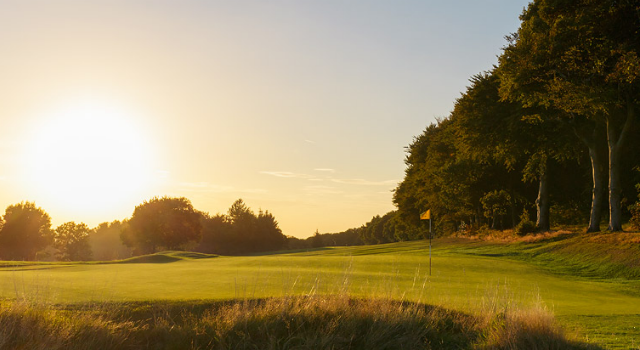 Green Fee £42
Par 70, 6,174 yards, parkland
Bolton Golf Club, located in Lostock Park, is more than 100 years old and offers wonderful views over what are known as the South Lancashire and Cheshire Plains. It has a reputation for providing glorious putting services and a course that is always well kept. It opens with a gentle par four of 289 yards, with rough on the left, trees on the right and bunkers surrounding the green. A great chance to open with a birdie. The 412-yard ninth is the toughest hole on the course. It is usually played into the wind and the difficulty comes with the trees on both sides of the fairway and beside the green. The 17th measures 385 yards and calls for a drive that must carry 180 yards over a ravine to a plateau fairway. The downhill approach is played to a large green. The finishing hole is another cracker, measuring 403 yards. There is a ravine at 230 yards that is to be avoided at all costs before an approach to a green that sits in the shadow of the clubhouse.
---
Related Content:
What do you think? leave your comments below (Comments)
---
Leave your comments below
comments powered by

Disqus
More Golf Course & Travel Features
Plan your next golf break with Golfbreaks.com