Most Difficult 1st and 18th Holes in the UK
By: Golfshake Editor | Wed 31 Jan 2018 |
Comments
---
How difficult are the first and last holes at your golf course? Making a good score on the opening hole can set you up for a positive round, and a nice finish can end your day on a high, but these two bookend holes can often scupper your chances of breaking a handicap and regularly define the tone of your experience.
We have delved into the Golfshake Score Tracker, analysing over 500,000 rounds of golf, seeking the most challenging opening and closing holes in the UK. These averages (over par) have all been collated from golf courses that have had over 200 rounds tracked from regular golfers. Caveat would be that these come from a wide spectrum of handicaps, and it doesn't account for the same golfers playing multiple rounds.
However, it's a bit of fun and raises questions about just how well you consistently play the first and last holes. Do you find that a lack of warmup often results in a poor score, or does fatigue play a role towards the end of a round? Take a look at these and consider your own experiences!
Hardest 1st Holes
Rushmere Golf +2.02 (Par 4 - 413 yards SI 5)
Basildon +1.90 (Par 4 - 453 yards SI 10)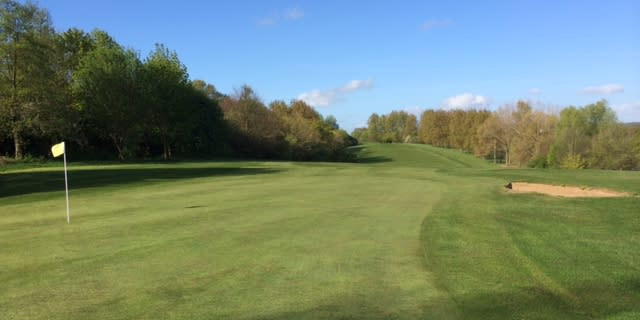 Allerton Manor +1.89 (Par 4 439 yards SI 3)
Aylesbury Park +1.79 (Par 4 385 yards SI 5)
Avisford Park +1.74 (Par 4 458 yards SI 3)
Boysnope Park +1.72 (Par 4 397 yards SI 4)
Cocks Moor +1.67 (Par 4 368 yards SI 9)
Dale Hill +1.66 (Woosnam Course Par 6 602 yards SI 6)
Hardest 18th Holes
Willow Valley +1.83 (Pine Course Par 4 414 yards SI 1)
Belfry Brabazon +1.80 (Brabazon Course Par 4 441 yards SI 4)
Hartford +1.73 (Par 4 367 yards SI 4)
Shortwood Lodge +1.73 (Par 4 440 yards SI 9)
Camperdown +1.71 (Par 4 417 yards SI 10)
Poult Wood +1.71 (Par 4 426 yards SI 4)
Tankersley Park +1.69(Par 4 430 yards SI 4)
---
Related Content: Score Tracker Holes Courses
What do you think? leave your comments below (Comments)
---
Leave your comments below
comments powered by

Disqus
Plan Your Next Round
Ardglass Golf Club
County Down
from £22.00
Save 50%
Castlerock Golf Club
County Londonderry
Galgorm Castle Golf Club
County Antrim
from £13.00
Save 23%
More Golf Course & Travel Features
Plan your next golf break with Golfbreaks.com