Here at Allerton Manor Golf Club we have created an upgraded golf experience. Whether you are after quick-9, a competitive 18, or a great day out with your favourite four-ball we have a lot to offer.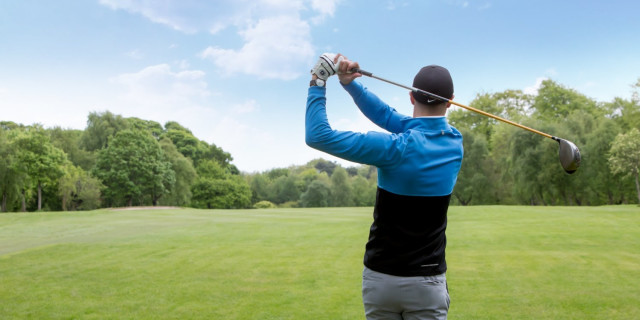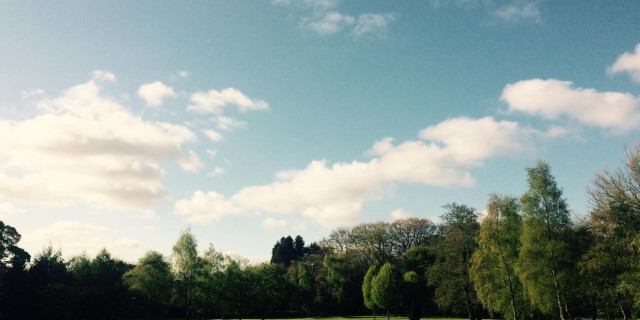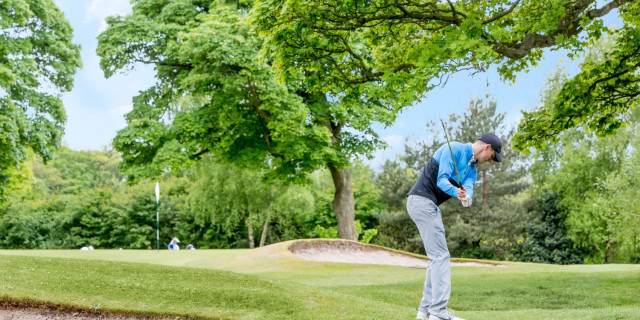 Tee Time Information
Price Guide:
££
Midweek Guide: From £12.00 *
Weekend Guide: From £15.00 *
Book online:
with
Teeofftimes.co.uk
* Any prices shown are guide prices, please confirm with the course prior to booking.
Facilities & Visitor Information
Course Information: 9 holes | Par 67 | 5494 yards | Public | Parkland
Facilities: Golf clubs for hire, Golf buggies for hire, Golf pro shop, Changing rooms, Golf clubhouse, Bar, Food available, Available for functions, golf course.
Visitors: Tee times can be booked 14 days in advance from 7am.
Societies Accepted to Play
Society Deals Available
7 Day Membership Available
5 Day Membership Available
Restrictions: Maximum Handicap No Restriction
Location: View http://www.allertonmanorgolfclub.com/contact.php
View more Merseyside Golf Clubs
Score Cards
If any of the data below is incorrect please use the 'Update' link above to notify us of any changes.
Course
Tee
Par
SSS
Yds
9 hole Course
yellow
68
68
3682
18 Hole course
white
67
66
5494
18 Hole course
white
67
67
5494
18 Hole course
yellow
67
65
5345
18 Hole course
Yellow
67
30
5310
18 Hole course
yellow
67
67
5234
18 Hole course
red
70
69
5162
18 Hole course
yellow
66
66
5074
18 Hole course
Yellow
67
67 [67.000]
4612
Allerton Manor Golf Club Reviews & Information
Golfshake Rating
3.71

from 299
Breakdown Averages

3.31 ... Overall Rating
3.27 ... The Course
3.01 ... Facilities/Serv.
3.47 ... VFM
Reviews
Recent Reviews

299 ratings from Golfshake members - Ranked 1611 out of 1932.
HIGHLY RATED - 98% would play again or recommend
Played this course? Tell us what you thought: Submit your review now >>
---
What the club says: The decision by Liverpool City Council to divest its loss-making operational assets, created an exciting golf and leisure opportunity with the ability to breathe life back into the city's municipal golf courses. Green Circle Estates, part of the team of masterminds behind Formby Hall Golf Resort and Spa, were enlisted to become the city's official golf operating partner, and a reinvention process began. Reborn Allerton Manor Golf Club in November 2015, the new operators set about a transformation of the club and its facilities in coalition with the City Council. They did so with a clear mission in mind; offering a welcoming and affordable golf offering true to the course's Pay and Play roots but with upgraded facilities and luxury surroundings.

A program of significant investment was launched across the estate in an effort to bring this vision to reality. In November 2016, long overdue works began on the parkland course itself; improving tees, greens and fairways and investing heavily in state of the art TORO greenkeeping machinery, famed as the 'Ferrari' of golf equipment and used across championship courses around the world. Green Circle Estates enlisted the expertise of IDG (International Design Group), PGA affiliated Golf Architects with a résumé that comprises numerous first class golf courses around the world, including the golfing hubs of Dubai, USA and Asia. Allerton Manor is the first municipal golf course in the UK to undergo this kind of high-level refurbishment, and Spring 2017 will see completion of the first phase of works to include new championship tees, reshaping of fairways and 2 new revetted bunkers either side of the signature 8th hole. Facilities were also upgraded, to include stylish new changing facilities and washrooms. Ideal for everyone from beginners right through to more experienced golfers, those looking for a great away day with friends or clients, or for golfing events across the golf society and corporate markets, the developments at Allerton Manor Golf Club have positioned it as a fantastic golfing location, just 15 minutes from Liverpool City Centre.

There has never been a better time to discover your… Allerton Manor Golf Club.
What Golfshake says:
---
Most Helpful Review

- Apr 23 2018
---
Golfshake Team Review

- Aug 20 2012
---
---
Golf Course Reviews for Allerton Manor Golf Club
162 reviews for Allerton Manor Golf Club sort by: Date | Review Rank | Rated High | Rated Low
Rick P
rated
5
out of
5

- May 23 2018
---
Superb!
Lovely day, we played this Tuesday morning and thought the place was stunning. The changes that have been made to the infrastructure are incredible and the golf course has also changed for the better and is in very good condition (the greens were quick!!!). Cheaper than anywhere we've been so far this year and will definitely be coming back.
Course (layout/challlenge)

Facilities/Service

Value for Money

Pace of Play

Hospitality

Course Conditions

Practice Facilities

Food & Drink

Rate Helpful
Link direct via #Perma Link
Ian H
rated
5
out of
5

- May 23 2018
---
Allerton Manor GC - A++++
I've been a member at the all new Allerton Manor GC since April 2028 following 6 years at my old course.
I can't speak highly enough of the facilities and course.
The team at AMGC have worked extremely hard both on and off the course.
Every time I play the course, you can see improvements each and every time.
We had our first official competition last weekend and the course was immaculate.
The guys n girls in the pro shop are on the ball, the Intelligent Golf app is superb, members new and old are friendly and welcoming.
The new sports/spike bar is set in lovely surroundings and againthe team are exceptional.

Course (layout/challlenge)

Facilities/Service

Value for Money

Pace of Play

Hospitality

Course Conditions

Practice Facilities

Food & Drink

Rate Helpful
Link direct via #Perma Link

Nick / Liverpool
rated
5
out of
5

- May 23 2018
---
Great day
Fantastic course in great condition. Play last Saturday afternoon and it was great fun. Steady pace throughout the round 3hours 50mins for 18 holes. Lots of work / investment is noticeable but also the care and attention of the staff who work there is to be commended. The new sports bar is a perfect 19th hole to finish the day off in style. See you again very soon Allerton Manor.
Course (layout/challlenge)

Facilities/Service

Value for Money

Pace of Play

Hospitality

Course Conditions

Practice Facilities

Food & Drink

Rate Helpful
Link direct via #Perma Link
Dave C
rated
2
out of
5

- May 8 2018
---
Although there has been a lot of investment in the course, which is very notable in the greens/ fairways,and cafe and bar.
My main problem is on both occasions of which I have played there in recent weeks I have had to wait at least 10 minutes to tee off, this seems to create a knock on effect throughout the rest of the round. On the 14th hole there was 4 parties on at the same time, which was quite pathetic. I have played at Allerton for the best part of 20 years and normally go round in 4 hours.. 5 hours is embarrassing. It seems the course seems to allow too many bookings at once, this will be reason which I feel will see a lot of people looking at alternative courses, especially in this day and age of discounted websites.
Course (layout/challlenge)

Value for Money

Pace of Play

Hospitality

Course Conditions

Practice Facilities

Food & Drink

Rate Helpful
(rated: 1) Link direct via #Perma Link
John H
rated
4
out of
5

- Apr 23 2018
---
Course (layout/challlenge)

Facilities/Service

Value for Money

Rate Helpful
(rated: 1) Link direct via #Perma Link
Showing reviews 1-5 of 162 reviews
read more reviews >>>
The golf courses reviews are the personal opinions of members of Golfshake who completed a review after playing the course. These opinions do not necessarily represent the views of Golfshake.com
Plan Your Next Round
Leasowe Golf Club
Merseyside
West Derby Golf Club
Merseyside
MacDonald Portal Hotel, Golf & Spa
Cheshire

Golf Course & Travel Features
Plan your next golf break with Golfbreaks.com