---
2013 has been an exciting year for product launches and none more so than in the Driver catergory. We take a look at what is new to the market this year...
PING G25
The G25 is
PING's largest-profile,
most forgiving head design to date. You can optimise launch conditions for maximum distance through a lightweight, aerodynamic adjustable-hosel design using Trajectory Tuning™ Technology. With a PING wrench, golfers can add or subtract one-half degree of loft to the 8.5°, 9.5°, 10.5° and 12° heads. The adjustable-hosel design maintains the same outer diameter and mass of PING's fixed hosels. Ultra-thin-crown technology in the deeper profile, 460cc Ti 8-1-1 head distributes weight to the perimeter, positions the CG lower and farther back than any PING driver to date, and increases MOI.
Titleist 913
The latest Titleist driver has now arrived in the form of the Titleist 913 D2 and D3. Titleist have made improvements in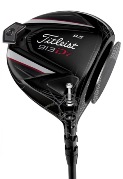 both ball speed generation and distance performance:
Designed and built for more speed and more distance, the new Titleist 913 drivers deliver more performance with the most precise fit available to all serious golfers through an unparalleled combination of new innovations and
Titleist's
SureFit Tour hosel technology
. Featuring a high-speed, forged face insert, the new Titleist 913D2 and 913D3 drivers are the fastest, most consistent drivers Titleist has ever designed.They are also Titleist's most playable and forgiving drivers, primarily the result of improved launch conditions from a lower, more optimal centre of gravity (CG) position, a new rear SureFit Tour weight and the fitting precision provided by the SureFit Tour adjustable hosel.
Read our Titleist 913 Custom Fit feature -
Click Here
Callaway RAZR Fit Xtreme
Headlining the RAZR Fit Xtreme Driver is a powerful new Speed FrameFace Technology that optimises stiffness and stress distribution across the face for more efficient energy transfer. This produces more ball speed and consistent distance, even on off-centre contact. Among other improvements, Callaway's new driver features the lowest Centre of Gravity (CG) of any adjustable driver, further fueling distance gains, and a new weighting system that offers golfers a greater range of shot shaping options.
Discover more about the Callaway Razr Fit Xtreme -
Click Here
Callaway X Hot
Callaway say that the distance gains with the new X Hot Driver have been achieved with a host of design and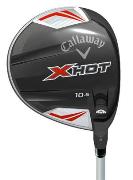 engineering advancements that make the new drivers fast, hot and more lightweight than their predecessors.
Callaway have employed Speed Frame Face Technology that they say increases ball speed, saves weight and optimises stiffness and stress distribution across the face for more efficient energy transfer. The new face technology promotes more consistent distance, even on off-centre impact. Also, by decoupling the face performance from the rest of the driver head, Callaway R&D suggest they are able to boost ball speed without sacrificing optimum trajectory. And a tighter curvature face on the X Hot Driver (relative to the RAZR X BlackDriver) offers a look at address preferred by better players, along with consistent sidespin and dispersion to promote accuracy.
Discover more about the Callaway X Hot -
Click Here
TaylorMade R1
The new R1 continues TaylorMade's line of
adjustable drivers
by offering the greatest range of adjustability of any driver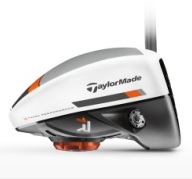 in the brand's history. R1 gives the golfer 12 loft-sleeve settings and 7 face-angle positions, as well as two movable shot-shape weights. R1 also allows loft and face angle to be adjusted independently of each other – a critical benefit. The R1's three adjustability technologies allow it to be tuned 168 different ways to specifically fit a player's swing to optimize distance and accuracy.
Unlike most drivers, R1 lacks a loft number stamped on the head, because its "Loft-Sleeve Technology" offers a 12-loft sleeve settings to deliver a 4°-range of lofts, meaning the golfer can play anywhere from a 8° to 12° driver.
Discover more about the TaylorMade R1 -
Click Here
COBRA Amp
COBRA Golf is bringing something juicy (again!) with the launch of the AMP CELL and AMP CELL Pro Drivers. Unlike any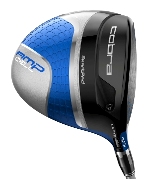 other driver available in the market, the AMP CELL and AMP CELL Pro Drivers feature COBRA's new MyFly technology, allowing golfers to select from 6 different loft/trajectory settings (in one club) for optimized performance and distance based on a golfers' swing or weather and course conditions. In addition to MyFly technology, COBRA is reaffirming its status as the first club manufacturer to offer a choice in color by creating the AMP CELL Driver in four fresh colors - Silver, Directoire Blue, Barbados Red and Vibrant Orange.
Wilson D100
The Wilson Staff D-100 driver is the lightest driver on the market. The Right LightÔ technology delivers extraordinary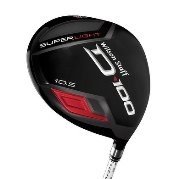 head speeds resulting in greater distance thanks to:
SuperLight Technology: Improved, next generation of SuperLight optimizes grip, shaft and head for a combined club weight of 269 grams, enhancing the ability to swing faster with the same effort;
Enhanced Cup Face Design and Variable Face Thickness Technology: 9% hotter CT fires the ball with greater speed and distance. Variable thickness in the large, deep face creates an immense sweet spot for more forgiveness on off-centre drives;
Chemically-Etched Crown: An optimized crown weight is realized by relocating non-essential weight to the sole for a lower, deeper centre of gravity to heighten launch angle and increase MOI for forgiveness and more fairways hit.
Discover more about the Wilson D100 - C
lick Here
Adams Super S
The Speedline SUPER S driver features a brand new design in adjustability. All SUPER S drivers will be standard, and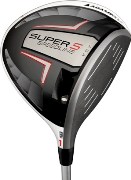 will be adjustable from 9.5 degrees to 11.5 degrees of loft. This two degree range allows one driver to satisfy the needs of many golfers, and adapt to the changes of their game over time making it extremely easy to fit.
"The Speedline SUPER S driver is the first Adams Golf driver to feature VST," said Scott Burnett, Director of Advanced Product Development for Adams Golf. "The slot in the sole of the club is deeper in the heel and toe to increase the size of the sweet spot making it incredibly easy to hit straighter and with more distance."
The addition of VST in the driver combined with the continued refinements in aerodynamic shaping making the SUPER S driver to be the most aerodynamic driver ever developed by Adams Golf makes it consistently longer and straighter.
Nike Covert
The iconic red driver includes three proprietary technology platforms: High Speed Cavity Back; FlexLoft adjustability; and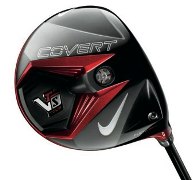 NexCOR face, combine to create unprecedented distance, control and forgiveness.
The FlexLoft adjustability system allows for the driver to easily be changed to any loft and any face angle at any time., creating 15 different options in one single club to meet the various swing characteristics of golfers.
The High Speed Cavity Back in the VR_S Covert is a technology used in irons and now brought to drivers, fairways and hybrids for the first time by Nike Golf. This technology leads to more stability at impact, which delivers more energy to the ball, resulting in more distance and control. The Cavity Back is only visible from the sole view but is covered and hidden underneath by the crown to be more visually and pleasing at address – hence the name VR_S Covert.
Cleveland Classic XL
The Classic XL Driver has the largest and deepest club face of any driver in golf, and an even larger sweet spot for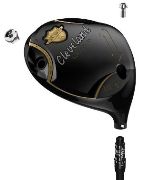 maximum forgiveness.
The Cleveland Classic XL features the largest, deepest driver face in golf, meaning the largest effective hitting area for incredible confidence on the tee. An enhanced variable face thickness technology creates incredibly fast ball speed on off-centre hits for unprecedented forgiveness. The centre of gravity has been moved deeper in the club head to promote higher launch and more penetrating flight.
The Classic XL driver has had weight removed from the grip and shaft for a higher balance point, which maintains a traditional feel while promoting more speed through impact. All Classic XL drivers have a total weight of 285g and are fitted with the tour-proven, aftermarket Miyazaki B. Asha shaft, which produces a mid-high trajectory with added speed.
Discover more about the Cleveland Classic XL -
Click Here
---
---
PLAY MORE PLAY BETTER - LATEST TUITION TIPS
---