Does Confidence Matter - Starting Your Round in Birdie Fashion
---
How many times have you prepared efficiently for your round? You may have had 20 balls at the range, warmed up the putter and even dialled in chipping before heading to the first tee.
You're full of confidence, you think to yourself - 'nothing can go wrong'. A wide, open fairway awaits you and… you slice your ball out of bounds and you're taking three off the tee. Sigh.
While that happens all too often for the amateur golfer, there are first hole moments that can set the tone for the remainder of your round; it's crazy what one-under through one can do to the mind!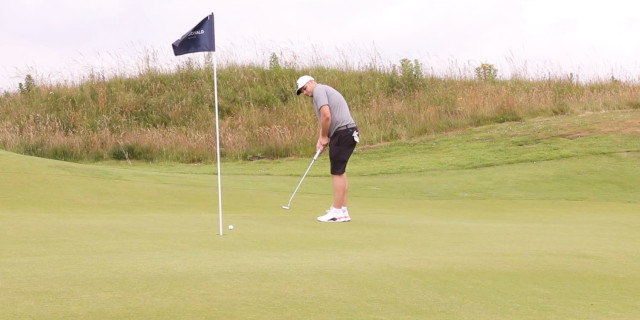 It's common for a lot of golf courses to open with a 'welcoming' hole. It might be short in length or it could be generous with the size of the fairway. Either way, these clubs want you to start your day off in birdie fashion – you just have to work for it.
We recently spoke about one Golfshake Community member who did not just open with a birdie but birdied the first four holes and uploaded it to Birdie Club! While I'm sure many of us haven't come close to that feat, starting the day off with a birdie is the confidence boost you need as you stroll to the second tee.
The #BirdieClub has received fantastic support from the community and we want to encourage you all to continue to upload your scores through the tracker as much as possible.
The key to success in golf is shooting under par. Whether you play off 28 or scratch, make sure you always use your handicap as the hole's par.
Below, we look at some instances where a birdie on the opening hole has led to ultimate victory.
Tour Success with Birdies on Opening Hole
Tony Finau picked up his first victory in five years at the Northern Trust Open in New York. We're not saying he won because of birdies on his opening hole in two successive days, but it certainly helped. Starting on the 10th tee during the opening round, Finau started with a birdie before emulating that success the following day on the 1st!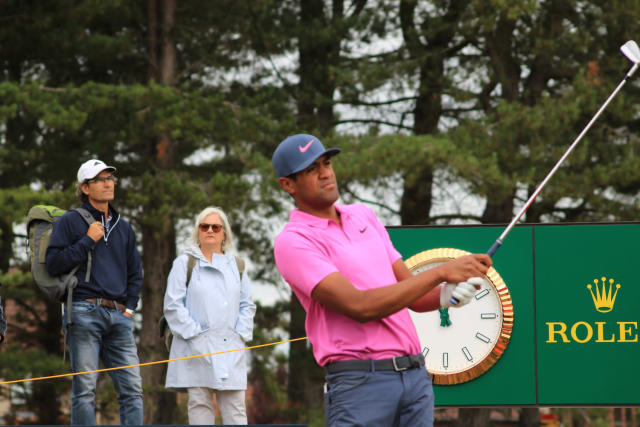 Kevin Kisner broke his two-year winless streak with victory at the Wyndham Championship at the start of August. A final round 66 helped him sneak into a play-off but his birdie on the first hole of the day certainly gave him the confidence to climb up the leaderboard.
When Cameron Champ secured his third PGA Tour title at the 3M Open in July, the leaderboard was stacked after the cut had been made. During his third and fourth round, Champ had birdied the first hole which effectively enabled him to shoot under par and record his latest victory.
Making his first appearance in The Open Championship, Collin Morikawa's silky iron play paved the way for a second major title. His best round of the week was his second outing and guess what? He started the day in perfect fashion by birdieing the opening hole.
When Lucas Glover won his third PGA Tour title in 2011, great things looked to be on the horizon. Unfortunately, he had to wait a decade until his next win. However, when he did taste victory at the John Deere Classic in July, the opening hole played its part. The American had birdied the opening hole on two occasions – rounds two and four – which undoubtedly instilled confidence to secure his first win for ten years.
Four of the last five tournament winners include at least one opening birdie. Is it a coincidence? The data would suggest it is not. With this in mind, we have compiled a list of 10 opening holes in the UK that have had the most birdies tracked through our Score Tracker over the last 6 months.
The data is obviously subjective and depends on the handicap level of the golfer tracking scores but if you feel opening up with a birdie could ignite a once-in-a-lifetime round, then the courses below may well be worth a visit We would also love to know if you have played any of these courses or other courses that you may have played where you start with the mindset with an opening birdie!
10 Most Birdied Opening Holes on Golfshake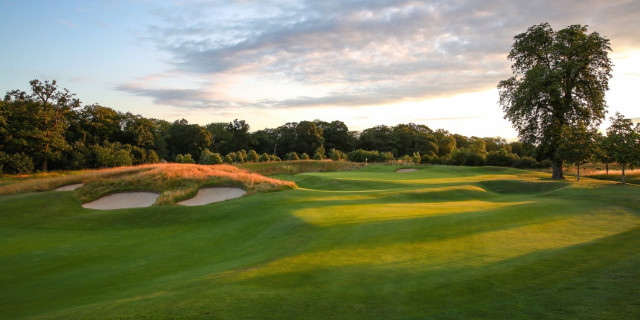 Par: 5
Tee: Yellow
Yards: 516
Average Score: 4.83
Par: 5
Tee: Yellow
Yards: 486
Average Score: 4.88
Par: 5
Tee: White
Yards: 499
Average Score: 5.20
Par: 4
Tee: Yellow
Yards: 239
Average Score: 4.27
Par: 4
Tee: Yellow
Yards: 302
Average Score: 4.28
Par: 4
Tee: Yellow
Yards: 286
Average Score: 4.29
Par: 4
Tee: Yellow
Yards: 280
Average Score: 4.30
Par: 4
Tee: Yellow
Yards: 273
Average Score: 4.35
Par: 5
Tee: Yellow
Yards: 433
Average Score: 5.41
Par: 4
Tee: White
Yards: 304
Average Score: 4.44
---
Remember to keep uploading your score to take part in the Golfshake #BirdieClub and you could be in with a chance of winning weekly prizes and rewards!
---
Related Content
What is a Good Putting Round For You
4 Drills To Improve Your Putting
Putting Series - 4 Weeks To Better Putting
---
What do you think? leave your comments below (Comments)
---
Tags: Score Tracker daily picks Birdie Club
---
PLAY MORE PLAY BETTER - LATEST TUITION TIPS
---
Leave your comments below
comments powered by

Disqus