UK Golf Courses Threatened By Nature And Local Councils
---
A NUMBER of golf clubs are facing some special challenges from climate change, while it has emerged that at least two others are likely to be closed after issues with local councils.
Gorleston Golf Club in Great Yarmouth has been forced to move some of its tees further inland after sand dunes protecting the course from the North Sea collapsed due to coastal erosion. Royal North Devon has had to change three of its holes because of coastal erosion and the magnificent Royal Dornoch in Scotland has undergone a project to restore natural coastal defences that had been eroded.
Erosion has been an ongoing issue for Gorleston for many years.
Club captain Fred Simeons said: "The safety of visitors and members is paramount when golf resumes on March 29. We have already planned for this situation by introducing new tees and a fairway approach to the 16th hole which will be away from the cliff and will utilise the old practice ground. On the 5th hole we cannot move the fairway away from the cliff, but we are looking at the safest way to play the hole."
He added that as far as the sea defences were concerned there was "no funding available" to repair them.
"In the longer term we will be developing the land we previously purchased towards the A47 once a final plan is drawn up and budgets agreed," he said. "This could be four to five years away from completion."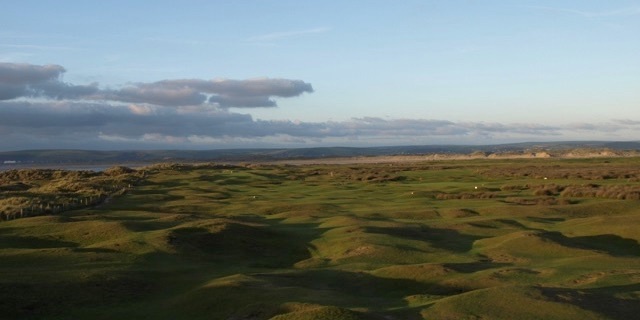 (Royal North Devon)
The club remains confident that members will be able to continue playing argely uninterrupted when the sport returns.
"The course is very much in play," he said. "The cliff erosion is continually being monitored and action will be taken to ensure golfers can continue to play safely."
Meanwhile, plans to build 249 houses on part of a northern English golf course have been rejected by its local council, according to The Golf Business.
Halton Council's development control committee has thrown out the proposal by Widnes Golf Club as it would involve an 'unacceptable loss of green space and golfing facilities'.
Club members say the income from the development is vital to secure the club's future after years of declining membership. The plans involved converting the course from 18 holes to nine and building a new clubhouse to attract new members. The club also wanted to invest in a nearby 18-hole club in St Helens.
Peter Hurst, a member at the club, warned councillors that rejecting the plans could mean the demise of the club as membership continued to fall. He said: "Numbers have declined greatly over many years. To arrest that decline, significant improvement of the facilities is needed and that money can only come from members as financial institutions will not lend. If approved, this application would allow the club to prosper and not decline."
But the council was not impressed, with one councillor saying: "I believe that this green space must be protected for the people of Widnes, I believe we have a duty of care to protect this designated green space for the future generations.
"There are many studies that indicate that just being able to see green space and trees improves people's sense of wellbeing, health and mental health. Building a housing estate would take that away from the people who live around the course and from people across Widnes.
"This planning application seeks to cash in on many millions of pounds and invest part of the cash they make in a green space over the border in St Helens.
"Widnes would lose a huge swathe of our urban green space and St Helens would gain investment and protection in one of theirs. That cannot be just or fair."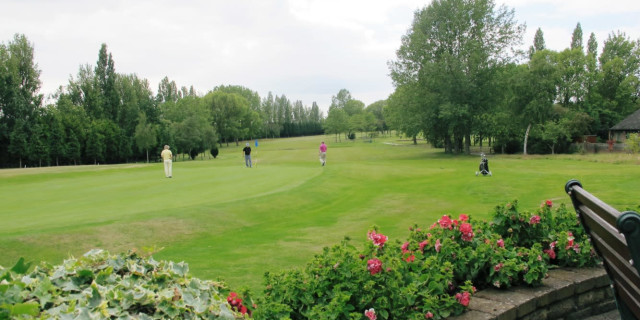 (Widnes Golf Club)
And in Derbyshire a campaign has been launched to save a municipal course that closed last year. The Harry Colt-designed 18-hole Allestree Park Golf Course was told by its council that it must permanently close at the end of last year, because it was losing money and a petition has now been launched to save it, attracting more than 25,000 signatures.
Four bids were received to run the golf course but the council rejected them all, saying none of them were financially viable.
However, the council did agree that the course could remain in a playable condition in 2021 and its closure actually coincided with the national Covid-19 lockdown.
Golfshake's Andrew Picken, who saw Allestree Park close up and personal last year and describes it as a true 'hidden gem', said: "The course, which featured a unique island tee box never seen anywhere else in Colt's over 320 designs, was still being played every day despite a lack of investment and attention.
"I am being forced to watch this course die a slow death having received no attention from its owners since before Christmas.
"The demand for golf has never been greater. Local private courses are fully subscribed and are limiting visitor access to benefit paid subscription members. None of these venues could be viewed as affordable in comparison to Allestree Park.
"Green fees in December, despite appalling weather, rose 300%. The council are claiming a cost saving of £69,000 in a recently announced budget. But they have committed to pay £32,000 to maintain the course as an absorbed parkland. They're throwing away all this for a saving of £37,000 and losing the chance to actually generate income from a council resource that is about to experience increased demand.
"It is a municipal course, accessible to all, and was an entry pathway into the game for myself, over 16 current PGA professionals in the Midlands and a Ryder Cup player and captain. The golf industry is promoting its health and well-being benefits. Golf can be played by all ages and both sexes but it needs accessible and affordable entry points into the game. This is a perfect venue for such use and it is being allowed to die a slow death.
"Post pandemic we are in a different world, surely a flexible approach would suit all parties, allowing income generation?"
---
What do you think? leave your comments below (Comments)
---
Tags: Golf Courses Golf Clubs daily picks Courses
---
PLAY MORE PLAY BETTER - LATEST TUITION TIPS
---
Leave your comments below
comments powered by

Disqus