What Are You Going to Shoot When Golf Returns?
By: Golfshake Editor | Thu 30 Apr 2020 |
Comments
---
Everyone is looking forward to the magical day when golf returns, but what shape is your game likely to be in when that grand reopening occurs?
Since the UK Government announced lockdown procedures in the face of the coronavirus pandemic on 23rd March, courses across the country have been closed for play, with golfers left to make the most of whatever means they have at home, displaying some remarkable ingenuity.
However, now with The R&A's new guidelines revealed, we have an idea on what shape golf's return will take when that time is right, but what can we expect from your game?
For a bit of fun, Golfshake Ambassadors & Staff have been reflecting on their last round before lockdown, where they played, and what they hope to shoot on that day when they are free to return to their beloved home course.
It's up to you as the reader to determine whose prediction is the most realistic, versus those residing in a fantasy land.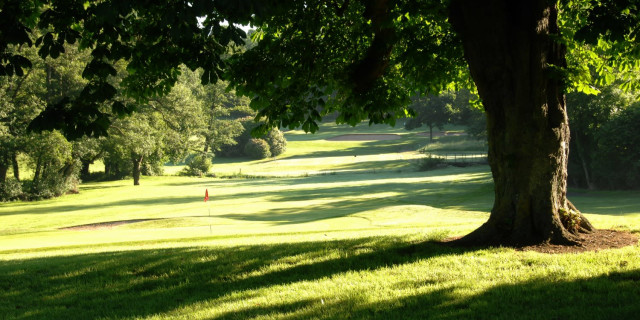 Predictions!
Matt Holbrook played at Stowmarket Golf Club on 19th March, posting an impressive 73 (+4) at the Highly Recommended venue in Suffolk. Looking ahead to the future, The Swingers Club podcast host has taken a considered view: "I think I'm going to break 80, but not by a lot. I'll happily take a 79 (+10) as whilst I have been hitting some balls in the homemade driving range, my short game will naturally be a bit rusty. I also haven't hit a driver since this date either. I think the combination of that and just the pure excitement of being back out on a golf course will also cost me a few shots!"
Just before lockdown on 21st March, Mel Davies played at Churchill & Blakedown, explaining: "I shot 80 in my one and only round with the social distancing rules in place. Also shot 80 last time out with the course as it should be 17th March.
"I think my next round I will score 85, as I'm still able to work on my short game and hitting balls in my net, so I'm hoping it won't be as bad as it could be..."
Kevin Paver is feeling rather optimistic, perhaps due to that extra clubhead speed that he has gained. "Think I had 32 points in a stableford comp at Howley Hall Golf Club, that was on Saturday 21st March. We had a no touching of flags policy in place that day and they were bouncing all over the place!
"I'd like to think it would be something similar, or even better. I have tried to practice putting and short game quite a lot so I'm feeling confident about my post Covid game!"
For Darren Ramowski, a return to Morley Hayes is in the offing. "I last played back on the 4th March with Golfshake Ambassador Andrew Picken and shot 96 despite a disaster on the 18th to lose the match. It seems so long ago now and bizarrely when we met up we were jokingly elbow bumping - how things have changed! When we eventually get back out playing, I predict I will shoot in the low 90s as I tend to play well on my first game back after a break. However, in reality, the score will be irrelevant and it will just be nice to be back outside for a prolonged period of time with friends."
Following his 85 at Redditch's Abbey Hotel on 17th March, Richard Moore expects to shoot 91, while Ed Dimambro has given himself a range between 70 and 74 following his 70 at Gog Magog on the 14th. Alex Picken is likely to play Horsley Lodge and believes that anything under 80 would be a major result, while Rob Cross hopes to shoot level handicap, coming off his nine holes on 23rd March when he shot +1 at The Millbrook Golf Club.
Golfshake's Kieran Clark played the Old Course at St Andrews on 21st March and is looking forward stepping back onto the ancient links. "Social distancing and a reduction of contact points had already been introduced for that last round, something we can anticipate to see for a considerable time after golf returns, but it did not detract from the experience of playing the Old. I'm appreciative to have the opportunity to regularly play here, but that gratitude will only be increased when the game is reopened. I don't keep score - somehow it's less stressful that way - so I don't have a reference point, but I have no doubt that my approach will be to hope for the best and expect the worst, but to fully enjoy it anyway."
So, when golf is back, where are you going to play, and what do you think you'll score?
---
Related Content
Lessons to be Learnt Before Golf Reopens
How Golf Courses Are Looking During Lockdown
---
What do you think? leave your comments below (Comments)
---
Tags: daily picks
---
PLAY MORE PLAY BETTER - LATEST TUITION TIPS
---
Leave your comments below
comments powered by

Disqus