The Use of Digital Tech is Essential For Golf Clubs
By: Golfshake Editor | Fri 28 Feb 2020 |
Comments
---
Following the completion of our 2019 Golf Survey, we looked back at a past article from 2017, which was focused on golf, digital tech and social media, and discovered how the data has changed over the last two years.
Firstly, it is worth noting that the survey was completed online, so by nature of this the audience can be described already as digital-savvy. Nonetheless, completed by 3,500 golfers, the sample size does provide a broad overview made up of the general golfer demographic, with those responding mostly being club golfers over the age of 54. Additionally, 40% of the respondents were under 55 and 40% having a nomadic golf status.
Back in 2017, we stated that digital tech and social media was important, but looking at the 2019 data this can now be argued it is essential and golf clubs must be utilising digital technologies and social platforms with 96% of the golfers surveyed stating they have a smartphone device, up from 90% last time. Looking at golfers under the age of 55 this statistic unsurprisingly increases to 100%.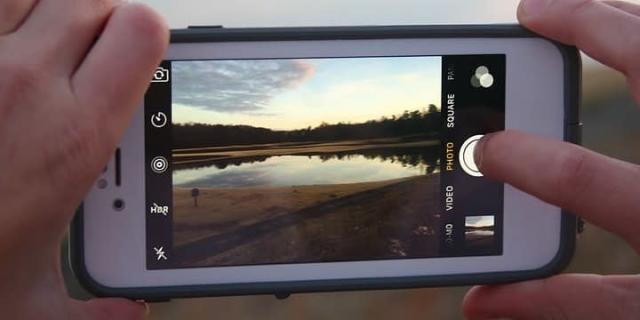 In terms of how golfers consume golf news (tour, industry, coverage) then TV is still the leading source, with 51% of golfers viewing TV coverage every week, with websites/portals a close second on 47% - this data is fairly similar to 2017. However, the number of golfers never consuming golf news online is now down to just 8% compared to 14% back in 2017. Furthermore, the data also highlighted a continuing trend in the percentage of golfers that don't read golf magazines or clubhouse magazines highlighting the shift to digital platforms for instant consumption.
The data also highlighted how golfers connected and accessed anything to do with golf. 50% access content every week, with 35% of golfers consuming YouTube content each week. Understandably those under 35 led the way in this area, but 60% of golfers aged 35-54 accessed golf online weekly with 45% of this age group accessing YouTube. Additionally, 43% of golfers aged over 55 accessed golf online weekly and 28% of this group accessed YouTube every week. Only 8% of golfers in both these age groups didn't access YouTube content. The under 35s were more frequent with their consumption, 40% accessing both content and YouTube daily compared to 29% (content) and 19% (YouTube) for 35-54 aged golfers, and 18% and 10% respectively for the 54+ age group.
---
With digital tech now essential for any golf clubs or golf businesses, the following articles we have written previously are well worth reading further:
6 Things Your Golf Club Must Do in 2020
How Technology and Digital Platforms Can Benefit Golf
---
The rise in digital technologies and social media is supported further with 93% of under 35s stating that they had a smartphone and used for golf which is up from 69% just two years ago. For the 35-54 age group, this was up from 47% to 78%. And the 54+ age group was up from a fairly low 29% figure to an impressive 54% of those completing the survey at the end of 2019.
As already stated those completing the survey will likely be digital-savvy by accessing Golfshake and the services that we provide. Golfshake continues to be the leading source of information for golf course reviews online and this continues to be another area seeing increased usage online. 74% of golfers surveyed stated that they read reviews online when looking where to play.
With almost all golfers now online on a more frequent basis, then golf-specific platforms such as Golfshake continue to be an important source of information and useful tool for both golfers and golf clubs. The data highlighted that over two in three golfers (68%) will often use online reviews in their decision making and with one in three (33.2%) stating they often/always read online reviews when it comes to their "decision to play new courses". It must also be noted that the most important factor when "planning a round at a new course" is "word of mouth/peer feedback" with 49% stating this is very/extremely important. However, independent golfer reviews on sites such as Golfshake and TripAdvisor edged out feature reviews with 65% stating they were somewhat, very or extremely important when planning a round at a new course - this is a stat that will only continue to rise.
The above data only highlights what has been said for some time, but all golf clubs can benefit from these findings and have real opportunities to gain from what digital technologies and social media provide. For golf clubs, in particular, they simply need to assess whether they are doing enough to take advantage of these tools and technologies on offer and are they maximising the marketing opportunities they can facilitate.
Finally, in relation to golf clubs, these two key statistics could be worthwhile to note. When asked: 'When planning a round at a new course, how important are the following?', the golf club's website came in with 34% in terms of being very/extremely important, closely followed by 'access to a scorecard' with 33.1%. How many golf clubs provide as much information online as possible about their course to visiting golfers and provide access to their scorecard?
This is a digital age, something that the game must embrace and take full advantage of.
---
What do you think? leave your comments below (Comments)
---
Tags: Survey industry insider Golf Clubs
---
comments powered by

Disqus