Do We Play Too Much Stableford Golf in the UK?
---
Stableford golf is an enjoyable alternative to the strain of a medal round. It has its benefits to the higher handicapper and usually speeds up the pace of play but do we play too much stableford golf in the UK?
Personally, I think we play too much stableford golf at the start of the year. Often, the season begins with 4BBB's which are stableford and after a few weeks it gets a bit same old. Then when the first competition comes around it tends to also be a stableford.
To add to this, the majority of competitions through out the winter are stableford. These are again mostly 4BBB's which makes the format tiresome once it comes to the start of the season.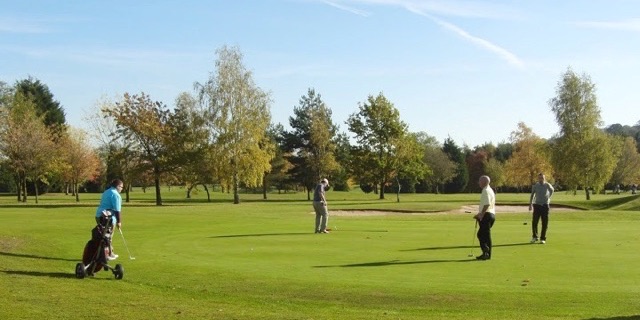 As I play off a low handicap, I've always strayed away from playing in stableford competitions as I feel it benefits the higher handicapper too much. If they have a couple of awful holes, it affects their round very little whereas a lower handicapper may be punished more.
I also think it doesn't prepare you properly for medal competitions. For the first few rounds, all I can think when I make a bogey is "well I got a shot there so it's two points" instead of thinking I need to bounce back with a birdie.
On the flip side, I believe stableford golf does reap a few benefits. A round of stableford golf tends to be a lot quicker for several reasons. You can pick up your ball on the green if you aren't going to score instead of messing around trying to hole a 6-fter for triple bogey. In fact, you can pick up from anywhere on the course if you can't score and it is hugely encouraged to speed up the pace of play.
It also gives the higher handicapper a greater chance at finishing their round in the prizes. It is more common for the higher handicapper to have more than one bad hole in a round, which is why stableford suits them. Alternatively, if they make a birdie they will be rewarded with four or five points.
It could also be argued that stableford golf attracts the new member who is lacking that bit of confidence. Knowing they don't have to necessarily hole out on every hole may give them an incentive to put their name down for the competition.
At my golf club you tend to see a lot more of the senior members taking part in stableford competitions. This could be due to a lot of the reasons previously stated and due to the fact a lot of groups of seniors tend to play stableford with their friends/society on a certain weekday.
For me, where you sit on the handicap scale is key factor on whether you think too much stableford golf is played in the UK. For the higher handicappers stabelford tournaments will sound extremely appealing but not so much if you're a single figure golfer.
What do you think? Let us know in the comments below.
---
Related Articles
5 different golf formats to play with your mates
The Slow Play Issue - Faults and Fixes
---
What do you think? leave your comments below (Comments)
---
Tags: stableford golf slow play
---
PLAY MORE PLAY BETTER - LATEST TUITION TIPS
---
Leave your comments below
comments powered by

Disqus