PlayMoreGolf Reports Significant Shift in Golfer Habits
By: Golfshake Editor | Fri 26 May 2023 |
Comments
---
PlayMoreGolf, the UK's largest points-based golf membership scheme, have announced record-breaking sales figures that may signal a significant shift in golfers' habits, something we reported in March 2023 following the annual Golfshake survey.
In March, the company achieved new member sales to the value of £1.25million - a 48% increase from its previous best - just as a recent survey of UK golf club managers revealed an increase in membership resignations during the April subscription renewals.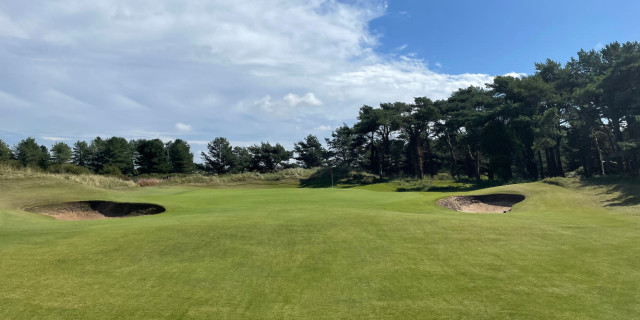 The survey, conducted by Contemporary Club Leadership, reported that membership resignation rates may be reaching the same levels as before the Covid pandemic. This may not be entirely unsurprising given the unexpected and unprecedented boom that golf saw in 2020. However, alongside their own record growth, PlayMoreGolf maintains that their recent data showcases a possible new trend for membership as opposed to a sport dealing with an exodus of active participants.
Alastair Sinclair, CEO of PlayMoreGolf, said: "At a time when clubs up and down the country are reporting losses in membership numbers, PlayMoreGolf is seeing the opposite in what signals a significant shift in golfers' habits.
"This move towards points-based membership highlights that golfers are not quitting the sport and they are not leaving golf club memberships per se.
"But they are changing the ways they want to consume golf and their traditional affiliation with clubs because of the mounting financial pressure caused by the cost-of-living crisis.
"The evidence suggests golfers still want to be attached to a club, but on their own terms, and our new sales figures bode well not only for PlayMoreGolf's offering but for the overall health of the game."
PlayMoreGolf was founded in 2010 to make golf more accessible and affordable in response to household financial difficulites caused by the 2008 financial crisis. And with over 12,000 active players, PlayMoreGolf is now amongst the largest online golfing communities in the UK.
The PlayMoreGolf app-based platform links up more than 250 golf courses in the UK under one membership. As well as the benefits to golfers, through the platform, clubs from Scotland to Cornwall are now able to access a new marketing, recruitment and management solution which gives them immediate benefits in partnership with the PlayMoreGolf team.
For more information visit: www.playmore.golf
---
Related Articles
How Could The Cost of Living Crisis Impact Your Golf
Where Do Golf Club Memberships Stand in 2023
Popular Alternatives to Traditional Golf Club Memberships
---
What do you think? leave your comments below (Comments)
---
Tags: Survey industry inside
---
comments powered by

Disqus