Rich Beem Tips Tyrrell Hatton to Win The 150th Open
---
FORMER US PGA champion Rich Beem has called for the LIV Series to be scrapped and replaced with an end-of-season tournament featuring the best 48 golfers in the world.
However, Beem accepts that it is not going to happen.
He said: "If I had to do it correctly, I'd try and bring the 40 odd players into a new tournament at the end of the calendar year.
"If you combine the PGA Tour and the DP World Tour and get the best 48 players from every year to hash it out around the world and fly them out in all of those flash private jets, that could be tasty.
"But it'll never happen. It's not realistic but that's probably what I'd do - reward them at the end of the year."
Former Open champion Greg Norman missed out on the Champions Dinner at St Andrews because of his role in the LIV Series and Beem says that although he understands why, he believes that Norman should have been allowed to enjoy his time as a former Open winner.
"He's turned men's golf on its head," Beem said. "It's been a disruption of the game.
"The R&A didn't want any disruptions for this particular event and I can see that.
"They reached out to him and went through the proper channels, but I don't know anyone who's said he can't come to St Andrews as a former champion and enjoy his time here.
"It's a celebration of champions and not just the Open champions, so I can understand why they didn't. But if they didn't invite him then you'd have to say they really don't want him around!"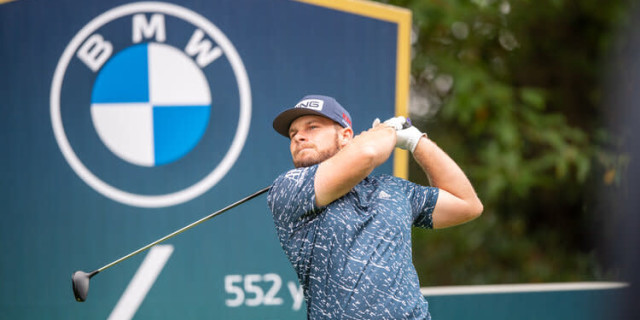 (Image Credit: Kevin Diss Photography)
Beem has tipped Tyrrell Hatton and Patrick Cantlay to do well at St Andrews, and also believes that Tommy Fleetwood has an outside chance.
"My picks are a little bit different. My favourite is going to be Tyrrell Hatton. I just look at the way he's played here in the past few years and the Dunhill Links Championship and it seems to be a course that excites him.
"He understands it, putts well here and shows up and loves it but I could be wrong.
"I'm going to take Hatton but I also like Patrick Cantlay. What I saw last week at the Scottish Open, his putting looks good and he's a little bit more of a streaky putter and I think he's getting a good vibe about it which he'll carry over to this week.
"Tommy Fleetwood looks like he's enjoying it again. He was all smiles at the Scottish Open and he looks like he could have a good time at St Andrews."
He also believes it would be foolish to write off Tiger Woods.
"The good thing about St Andrews is that it's flat and he won't have to walk uphill so It's simpler for him," Beem said. "When it comes to the golf course, you don't have to overpower it and because of the conditions and lack of rain recently, it helps him.
"He spent so much energy at Augusta trying to make the cut that his body just gave away at the weekend. When your legs go, your whole body starts shaking. If he can maintain his energy and strength in his legs, then I'd give him a decent shot because I think the creativity he has on and around the greens is second to none.
"It's just physically whether his body allows him to thrive."
Nobody expects Woods to win at St Andrews and Beem believes that if the 15-time major champion were to pick up the Claret Jug it would rank as the greatest sporting achievement of all time.
He said: "If he did that he should just walk over with the Claret Jug and say: 'Hasta La Vista, kids, I'm out of here" and go and buy an island if he hasn't already.
"Even making the cut at Augusta and the PGA was unbelievable. In order to play 72 holes around here, it still drains you mentally and physically. It would just be other-worldly if he won."
Beem was speaking on behalf of Boyle Sports. For more information, please visit https://www.boylesports.com/sports/golf.
---
Related Content
---

The oldest & most prestigious major, a trip to The Open is a must for every golf fan. From tickets and transfers to hospitality & golf, Golfbreaks.com can build the perfect package to help you experience The Open in style.
---
---
What do you think? leave your comments below (Comments)
---
Tags: The Open st andrews
---
comments powered by

Disqus