5 of the Best Winter Golf Balls for 2018/19
---
Having reached the end of the peak golf season here in the UK, many golfers may be considering packing away their clubs and hibernating until the spring. However, this doesn't have to be the case. This is all thanks to amount of great golf equipment, gear and greenkeeping strategies that we now have access to. The greenkeepers have much more scope for making courses playable all-year-round and us golfers can purchase loads of equipment to help us through the colder months. Whether it's apparel, bags, shoes or balls, there are plenty of option available. This article will take a look at some of the best winter golf balls out there. Keep in mind that these are not the only options on the market and are just a selection that I think are worth considering.
In the winter, the cold weather means that golf balls become harder, which means when you strike the ball, it will not compress as much. Because of this, the ball will not fly as far and that is just the way it is. However, as with all aspects of golf these days, the main manufacturers of balls are well aware of this and produce a range of softer balls. You'll notice that there is a soft theme throughout this article and in winter balls in general.
Callaway Chrome Soft – RRP £40.99 per Dozen
If you watch any golf on TV it is highly likely that you will have seen and advert for the Chrome Soft ball. It is one of the most popular balls out there, now. The Graphene Dual Soft Fast Core is designed to maximise compression, which is ideal for cold weather. The core is larger than those of some other balls and this really helps to lower spin and launch the ball higher, particularly with the big stick. The outer which is a made up of a Tour Urethane cover complements the soft inner and is designed to help golfers control the ball around the green. Available in yellow as well as the traditional white means that your ball will be more visible even when the sun is not blazing.
Titleist DT TruSoft – RRP £23.00 per Dozen
Another big player in the ball market is Titleist. Their 2018 DT TruSoft balls are a great option for this winter and also come in white and yellow. The brand state that this is the softest feeling of all their balls, and is designed to help golfers optimise their distance whilst also having a lot of control over spin around the greens. Coming in slightly cheaper than some other balls that are available, the DT TruSoft represents good value for money without compromising quality.
Bridgestone e6 Soft and e6 Soft Lady Edition – RRP approx. £19.99 per Dozen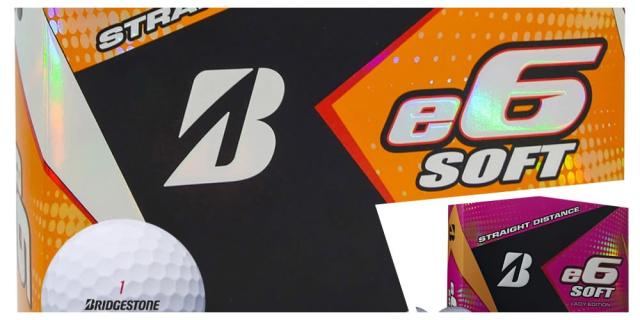 Bridgestone have catered for both male and female players with their e6 soft model. Designed to create low spin off drivers and long irons, this ball is a great option for those looking to maintain their long, straight tee shots in throughout the winter. Once again, Bridgestone are also aware that it can be tricky to find a white ball on a frosty January morning, so the e6 soft is available in yellow, as well. However, having said that, the Lady Edition is only available in the traditional white.
Volvik VIVID Soft – RRP £39.99 per Dozen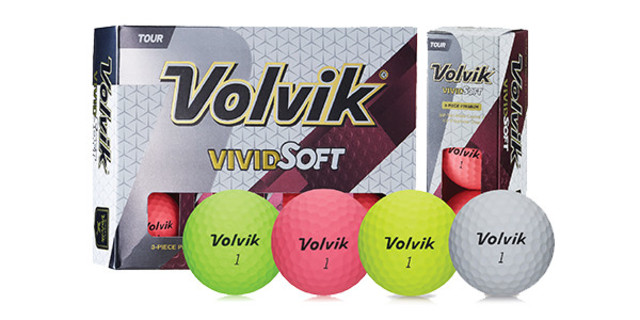 A brand that has really been noticed in the golf ball game over the last couple of years is Volvik. The company are known for making solid golf ball in a whole range of whacky colours, and to be honest, this is much more attractive come winter. Volvik claim that the VIVID Soft range optimise distance from the tee and provide a lot of control throughout the short game. Of course, the most striking aspect is the range of colours that the balls come in, so you really should struggle to lose these balls. Although, I must confess my dozen disappeared pretty quickly.
TaylorMade Project (s) – RRP £24.99
TaylorMade have really made big moves in the ball game over the last few years, with the TP5 proving highly popular among pros and amateurs, alike. However, I'd argue that their most suitable golf ball for the colder months comes in the form of the Project (s). The ball comes in white, matte yellow and matte orange, the latter of which is pretty unusual to see on a course these days. The brand have focused on creating a ball that has a soft feel and creates low spin off the face of a driver. Thus meaning that the ball will carry further, even in cold conditions. Reasonably priced, aesthetically pleasing and tried and tested by the TaylorMade experts, the Project (s) seems like a great option.
---
Which balls do you opt for throughout the winter? Let us know in the comments!
---
What do you think? leave your comments below (Comments)
---
Tags: winter golf Titleist taylormade gear callaway balls
---
comments powered by

Disqus