What Makes Portugal The Number One Golf Destination - Best Courses And Resorts
By: Golfshake Editor | Wed 08 Feb 2023
---
Since the 1960s, Portugal (especially the Algarve) has established itself as perhaps the ultimate destination for travelling golfers from across Europe, including a considerable percentage of the Golfshake Community in the United Kingdom.
That status has been further validated by the 2022 Golfshake Survey, which asked golfers to identify the best courses and resorts that they had experienced at home and abroad.
Clearly, Portugal was number one for a majority British audience of keen golfers, who venture to this accessible paradise for its relative close-proximity, the fabulous climate, but also the incredible depth that can be discovered through our travel partners, Golfbreaks.
However, within that amazing quality, what are the absolute standouts, the must visits that present the very best of golf in Portugal?
From the Algarve to Lisbon, these are the courses (and venues) that stood above the rest based on our survey.
Monte Rei Golf & Country Club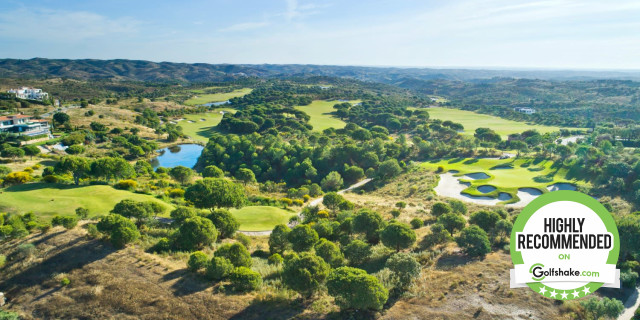 Coming Highly Recommended on Golfshake, Monte Rei is a sanctuary in the Eastern Algarve that boasts the Jack Nicklaus-designed North Course that ranks among the very best that this legendary figure has created.
Golfers responding to our survey said: "Everything about this course stood out."
"Quality and condition - layout fantastic, good greens and excellent facilities for practice and relaxation afterwards."
"Challenging and maintained to a high standard with excellent clubhouse and reasonably priced food."
We can't argue with that, and neither would Golfshake Travel Editor, Andy Waple, who documented the venue in his review: The Ultimate Travel Experience at Monte Rei Golf & Country Club.
Experiencing Monte Rei should be essential for any golfer who loves to travel.
Visit Golfbreaks For More Information/Packages
West Cliffs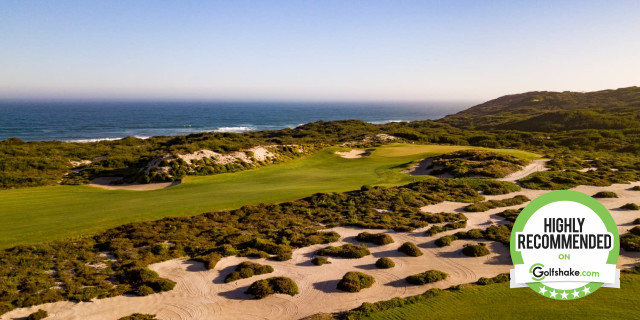 Considered to be among the greatest courses opened in Europe during the past decade, West Cliffs is a remarkable creation, dramatic and unforgettable to play and can be enjoyed alongside the nearby Praia D'El Rey Resort.
As these golfers explained: "Very natural, not too manicured. Reasonably priced and easy to get tee times."
"Course was immaculately kept, the views superb."
"Amazing all round...tricky but rewarding."
Describing everything that golfers can expect from West Cliffs and Praia D'El Rey, read Andy Waple's Feature: Reviewing The Praia D'El Rey Resort Golf Experience.
Visit Golfbreaks For More Information/Packages
Vilamoura Golf
This is a haven for golfers, littered with courses and accommodation choices that could satisfy a lifetime. But from the survey, three layouts were jumping out from the pack; the Old Course, Pinhal and Victoria.
"Excellent layout and in places very reminiscent of Augusta (well, from the TV anyway!)"
"Pristine condition and very challenging."
"Condition of course and clubhouse."
It's pretty obvious to see why Vilamoura was part of our 7 Golf Resorts in Europe That Every Golfer Should Visit.
Visit Golfbreaks For More Information/Packages
Quinta Do Lago Resort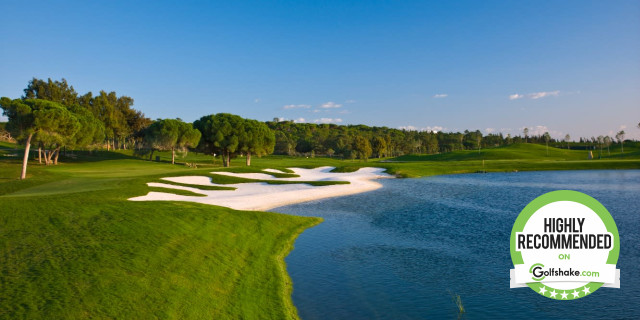 One of the Algarve's most popular and well-known resorts, Quinta do Lago is a staple in this magical part of the world, located between Faro and Vilamoura, with the South and Laranjal courses in particular drawing most acclaim from golfers in our survey.
"I love it! It's always in great condition throughout with a super setting and great holes."
"Challenging but in very good condition."
It's no surprise that Andy Waple loves it too, and he has been coming here for decades, as you can see in his article: Reviewing The Complete Quinta do Lago Golf Experience.
But, if somehow you require even more encouragement, then check out our 12 Reasons to Visit Quinta do Lago Resort.
Visit Golfbreaks For More Information/Packages
Amendoeira Golf Resort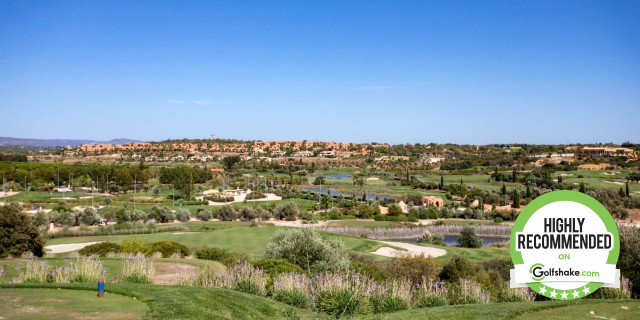 Situated in Silves, Amendoeira is home to a pair of prestigious designs, the Faldo Course and O'Connor Course, which both offer a tranquil setting and exceptional challenge for all golfers.
At Golfshake, we have been fortunate to spend time here and produce various pieces of both written and video content, which are best encapsulated within this feature: What Makes Amendoeira Golf Resort a Must Visit.
As one golfer stated: "Beautiful course with great facilities" - and you can't argue with that assessment.
Visit Golfbreaks For More Information/Packages
Vale do Lobo Resort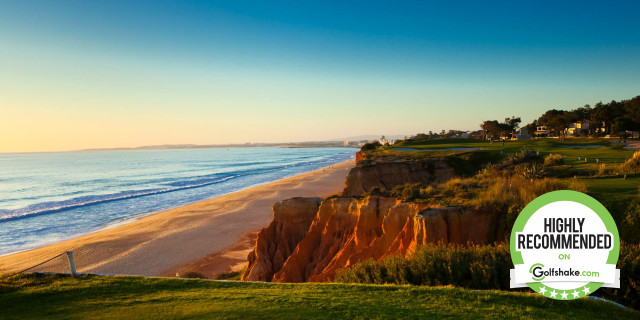 Massively popular and Highly Recommended on Golfshake, Vale do Lobo is among the most acclaimed resorts in Europe, positioned just 30 minutes west of Faro Airport, making it easy to reach for those visiting from afar. Its two courses have suitably regal names; The Royal and The Ocean - and they obviously resonate with the golfers who replied to our survey.
"Stunning course, great condition and fantastic views."
"Unbelievable golf course and stunning facilities."
Visit Golfbreaks For More Information/Packages
Palmares Ocean Living & Golf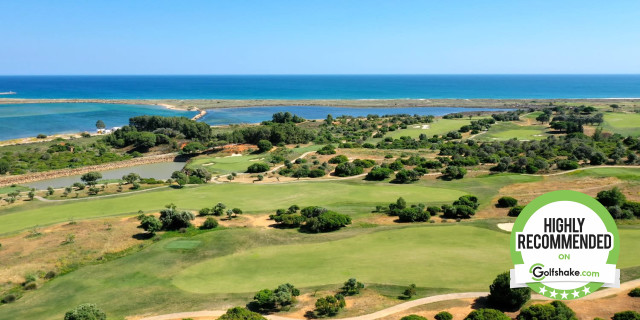 Situated in Lagos in the Algarve, there are three loops of nine holes at Palmares that can be played in any combination, offering a unique and varied experience for golfers. Throw in a new hotel and modern facilities, you have a venue to savour.
As Travel Editor, Andy Waple, noted in his Feature, Palmares Ocean Living and Golf Review: "This classy resort has evolved over the years to provide top class golf offering a variety of interest and challenges. The addition of the hotel and new clubhouse has added to its appeal to players wanting to experience the best that Europe has to offer."
Visit Golfbreaks For More Information/Packages
Pestana Vila Sol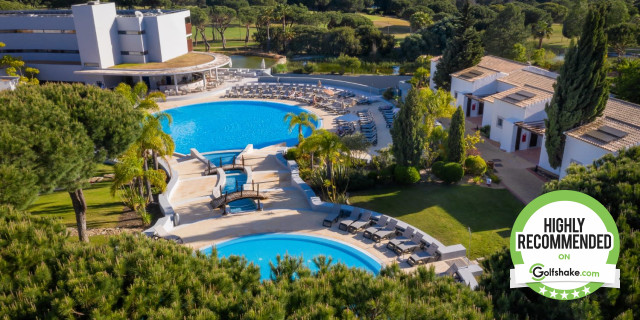 The Pestana name is seen throughout Portugal, but Vila Sol, certainly in the eyes of the Golfshake Community, is the highlight of the bunch.
Much like Palmares, there are three loops of nine holes to enjoy, while there is a rich choice of rooms and suites available for golfers to base themselves and sample the superb facilities.
The course architect Donald Steel said, "Vila Sol is the living proof that dreams can come true."
And the golfers who responded to our survey expressed a similar sentiment for this resort.
"Great course. A great test and varied difficulty. Scenery beautiful."
"Very professional and beautifully maintained."
"Great facilities, variety of long/short holes."
Visit Golfbreaks For More Information/Packages
Penha Longa Hotel Golf Resort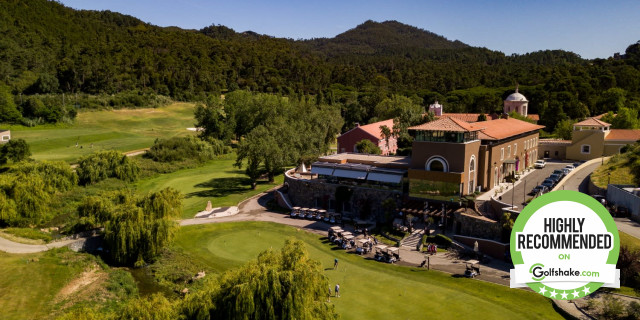 Highly Recommended on Golfshake, Penha Longa is located near the capital of Lisbon in the stunning National Park of the Sintra Mountains. Its Atlantic Championship Golf Course has been ranked within Europe's top 30 courses and was designed by the respected architect Robert Trent Jones Jnr, which benefits from a breathtaking backdrop and surrounds.
As golfers described to us when commenting on the survey: "Layout, views, clubhouse."
"Pretty course, stunning views and great condition."
Visit Golfbreaks For More Information/Packages
Penina Hotel & Golf Resort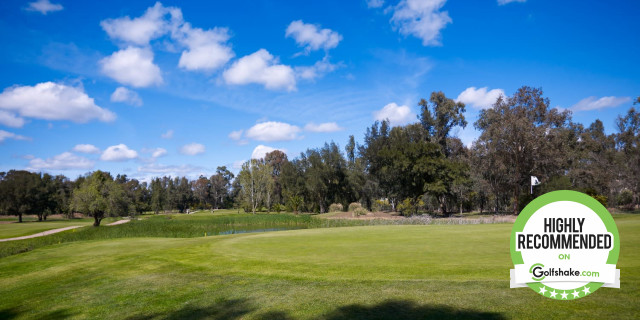 The Sir Henry Cotton Championship Course is the most historic design in the Algarve and is a significant draw for golfers to this five-star resort that has proven to be an everlasting legacy for the revered three-time Open champion.
Fully capturing what makes Penina special, you must see our feature article; What Makes Penina Golf Resort a Timeless Jewel in The Algarve.
As one golfer put it: "Superb championship course with excellent weather" - that's just about guaranteed.
Visit Golfbreaks For More Information/Packages
---
Related Content
---
Related Content: travel Portugal golfshake golfbreaks Golf Courses Courses Algarve
Plan Your Next Round
Ardglass Golf Club
County Down
from £22.00
Save 50%
Castlerock Golf Club
County Londonderry
Galgorm Castle Golf Club
County Antrim
from £13.00
Save 23%
More Golf Course & Travel Features
Plan your next golf break with Golfbreaks.com