7 Golf Resorts in Europe That Every Golfer Should Visit
By: Liam Moore | Wed 12 Jan 2022 |
Comments
---
Although there is a vast collection of excellent resorts based in Britain, sometimes playing golf in another country can add another welcome element of spice.
You may have travelled to experience golf in a warmer climate, or potentially you journeyed to finally tackle that course you've always wanted to play.
Regardless of the reason, Europe can offer British golfers an array of outstanding golf facilities and resorts.
The latest Golfshake Survey asked golfers to rank their favourite European resorts and the community did not disappoint with their selections.
Here are seven of the very best resorts available in Europe - have you managed to visit any of them yet?
Vilamoura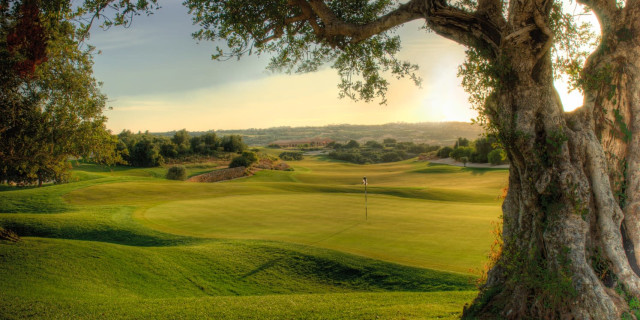 Located in the heart of the Algarve lies Vilamoura, Portugal's premium golfing destination that is accessed via a 30-minute drive from Faro Airport.
Perhaps the largest resort we will include, there are a whopping 13 immense golf courses that are associated with the area - a free shuttle bus is provided for the majority of them.
Some renowned courses associated with Vilamoura include: Amendoeira Faldo, O'Connor Course, Vale do Lobo, Monte Rei and Quinta do Lago.
Vilamoura is much more than your standard golfing resort, however, as there are multiple bars, nightclubs, local markets and restaurants all available virtually on your doorstep.
With several outstanding and 5* hotels, the accommodation choices emulate the area's quality in golf courses and entertainment.
Here are all the latest deals available through Golfbreaks:
https://www.golfbreaks.com/en-gb/holidays/vilamoura/#overview
Hotel La Manga Principe Felipe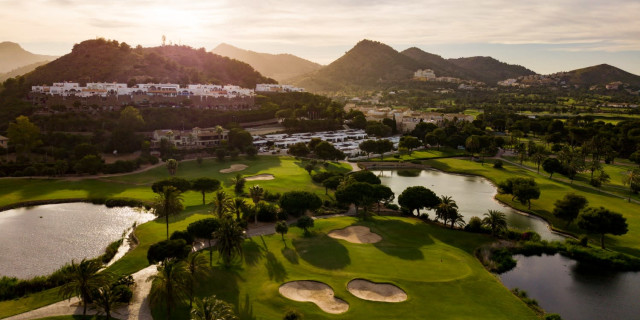 La Manga is one of Spain's answers to Portugal's Vilamoura, although it does not quite expand to the same scale as the impressive Vilamoura.
There are three championship-standard golf courses that are part of the resort - North Course, West Course and South Course - all offering varying tests of golf.
The North Course plays the easiest of the three and it is ideal for mid to high handicappers or those who are not as experienced with the sport of golf.
The West Course cranks up in difficulty and it provides a stern test for mid to low handicappers but the South Course can be a considerable test, forcing the golfer to avoid strategically placed water hazards.
The resort's hotel is one of the best throughout Europe, where each and every room has been meticulously designed to achieve perfection.
Each of the 192 rooms offer exceptional views of the golf course or the swimming pool, and they come equipped with controlled air conditioning, marble bathrooms, a games console and satellite TV.
Here are all the latest deals available through Golfbreaks:
https://www.golfbreaks.com/en-gb/holidays/murcia/la-manga-club/
Pestana Golf & Resort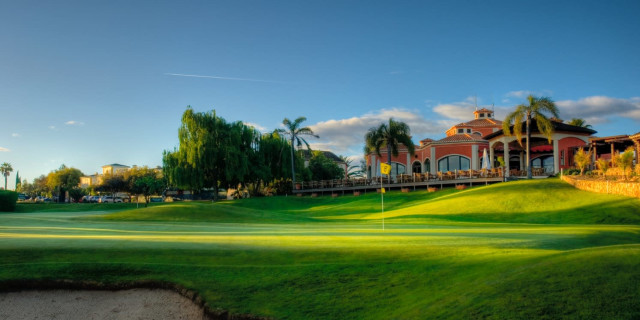 Pestana Golf Resort, also in Portugal, ranked highly in the Golfshake Survey, with a substantial number of golfers voting it as the best European golfing resort.
In total, visitors will have access to three golf courses - Vale da Pinta, Gramacho and Silves - although the latter is located away from the resort's site.
However, all three golf courses are in exemplary condition and each offer a unique yet testing challenge.
For the more experienced golfers, Vale da Pinta will provide the toughest test, but all courses exhibit the same natural beauty that Portugal finds itself in.
Moreover, there are two additional courses that reside closely to the resort - Alto and Vila Sol - that are also available for booking - meaning a trip to Pestana can act similarly to a golf tour.
From an accommodation perspective, Pestana proudly boast a collection of 115 apartments and 169 villas, all decorated stylishly and feature modern amenities.
All of the villas and apartments are spacious in design and they come equipped with furnished kitchens, bathrooms, satellite TV, central heating and a washing machine.
If you also partake in other sports, then Pestana can offer a tennis academy, swimming pools and a 5-a-side football pitch.
Here are all the latest deals available through Golfbreaks:
https://www.golfbreaks.com/en-gb/holidays/carvoeiro/pestana-golf-resort-carvoeiro/
Hotel Quinta do Lago
Lining the Algarve Coast, in the Rio Formosa Natural Park, lies Hotel Quinta do Lago. One of Portugal's premium golfing destinations, the complex can boast of terrific coastal views.
Having been acknowledged as a 'Leading Hotel of the World' since 1988, Quinta can present its own beach with an array of excellent eateries located closely.
The most important aspect, however, are the three golf courses that are associated with the hotel: North, South and Laranjal.
The South Course, often regarded as the toughest test, has played host to the Portuguese Open on eight occasions - with Colin Montgomerie tasting victory in the 1989 edition.
Nevertheless, both the North and Laranjal loops are still a valid challenge, and all three courses showcase the wonderful environment that encapsulates the collection of courses.
The hotel has 141 rooms and every room has been designed meticulously and luxuriously, offering a first-class experience to any visitor.
Each room is highly spacious and it also comes equipped with private balconies, satellite TV and air conditioning.
Here are all the latest deals available through Golfbreaks:
https://www.golfbreaks.com/en-gb/holidays/faro/hotel-quinta-do-lago/
La Cala Golf Resort
La Cala Golf Resort is situated in Costa Del Sol, Spain, and this 4* complex is the ultimate golfing getaway.
Having carved its reputation steadily over the last few decades, La Cala can now be regarded as one of Spain's leading resorts from both a golf and relaxation perspective.
There are three golf courses located on the premises - America, Asia and Europa - in addition to the impressive La Cala Golf Academy.
Each course highlights the exceptional standard of golf available, with them set in a picturesque environment.
The accommodation options are also luxurious, with the quality of the bedrooms matching the 4* rating.
The hotel is flexible and they can offer an array of rooms, from standard twin rooms to junior suites, and each one comes equipped with air conditioning, Wi-Fi, a minibar and underfloor heated bathrooms.
There is also a spa located on-site, which can offer a collection of treatments that have been designed to enhance your comfort and relaxation.
From a geographical standpoint, La Cala is situated conveniently - with Malaga Airport a 35-minute drive away and Marbella only 20 minutes away.
Here are all the latest deals available through Golfbreaks:
https://www.golfbreaks.com/en-gb/holidays/fuengirola/la-cala-resort/
Montecastillo Golf
Another Spanish resort included in this list, does the country currently offer the best golfing experience in Europe?
This outstanding and award-winning 5* resort is the pinnacle of Spanish golf and holiday.
Its 18-hole, 72-par Signature parkland course was designed by Jack Nicklaus and it played host to the European Tour's Volvo Masters for five successive years from 1997 onwards.
Nicklaus' stamp can be clearly understood, as the course flows over rolling hills and offers some of the greatest views of the Spanish countryside.
There are 124 hotel rooms and a small collection of on-site villas, where every room has been decorated in Andalusian style, which can be deemed as simple yet attractive.
In addition to a first-class golf course and tremendous hotel amenities, there is a wellbeing centre that also operates as part of the resort.
Here, you can use the heated indoor pool, steam room, gym or jacuzzi to help you recover from a round of golf.
Also located nearby is the town of Cadiz, beautiful beaches and Jerez de la Frontera - a tourist location that specialises in winery.
Here are all the latest deals available through Golfbreaks:
https://www.golfbreaks.com/en-gb/holidays/cadiz/barcelo-montecastillo-golf/
Le Touquet Golf Resort
France is next on the list, and the beautiful seaside town of Le Touquet can offer a wonderful experience of golf.
There are several hubs that surround the resort, whether you're looking for a pub or a restaurant, and there is a true collection of outstanding golf courses.
Le Touquet is helpfully located, only an hour from Calais, and its array of splendid nightlife, excellent value and fantastic deals for groups has seen it soar up the European ranks.
The two golf courses associated with the resort - La Mer and La Foret - are two of the best available in Northern France.
With numerous golfing facilities located conveniently away from the resort, a visit to Le Touquet means that this trip can also be generated into a golf tour.
There are only 41 bedrooms available at the resort's hotel, but all of the rooms feature contemporary additions and there are six types of accommodation to appeal to all visitors: senior and junior suites, privilege, classic, bungalow and single rooms.
The Le Manoir Hotel also features additional leisure facilities, and these include an outdoor heated swimming pool (that only operates during summer months), tennis court and a snooker room.
Le Touquet is fortunate in that, both the beach and the forest are closely located and thus, it is up to the visitor what sort of holiday they wish to experience.
Here are all the latest deals available through Golfbreaks:
https://www.golfbreaks.com/en-gb/holidays/le-touquet/le-touquet-golf-resort/
---
From the scorching Spanish sun to the calmful atmosphere of Le Touquet, European golf is seldom conquered.
These are seven of the very best available, but there are plentiful resorts that mirror the first-class quality found in these.
---
Related Content: travel Spain Portugal holidays golfshake golfbreaks France
What do you think? leave your comments below (Comments)
---
Leave your comments below
comments powered by

Disqus
Plan Your Next Round
Ardglass Golf Club
County Down
from £22.00
Save 50%
Castlerock Golf Club
County Londonderry
Galgorm Castle Golf Club
County Antrim
from £13.00
Save 23%
More Golf Course & Travel Features
Plan your next golf break with Golfbreaks.com