By: Golf Shake | Tue 17 Feb 2015 |
Comments
---
2015 has seen some great new irons being released into the market. It can be hard to keep up with what's new and more importantly what's more ideal for your game. Check out this this list that we have compiled of all the best new and current irons in the market in 2015 including the TaylorMade RSi, Nike Vapor Series, Titleist AP1 & AP2, Callaway XR and many more.
TaylorMade RSi Series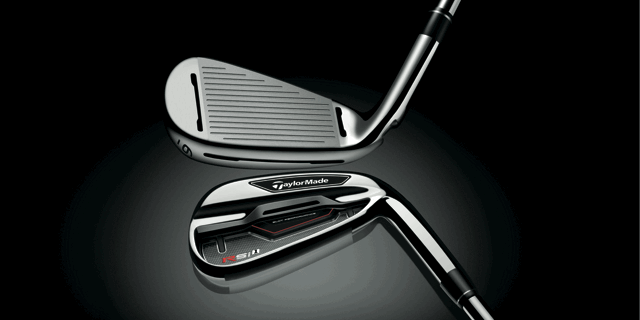 Launched at the end of last year the R Series Slotted irons (RSi) come in three different models; RSi 1, RSi 2 and RSi Tour Preferred which all include the Face Slot Technology making the RSi irons TaylorMade's longest iron even when you miss the sweet spot.
Face Slot Technology is two slots located near the heel and toe of the clubface that provide more flexibility across the clubface. This essentially protects the ball speed at impact which generates a more consistent hit when striking off centre.
• RSi1 - TaylorMade's thinnest face yet with deep undercut and Inverted Cone Technology together provides maximum club face speed.
• RSi2 - Forged and Tungsten Technology meets Face Slots the RSi2 irons offer something for everyone with the perfect blend of looks and technology.
• RSi TP - The most complete forged tour iron on the market with advanced two-piece welded construction for both feel and performance.
To learn more about the new TalorMade RSi range - Click here
---
PING i25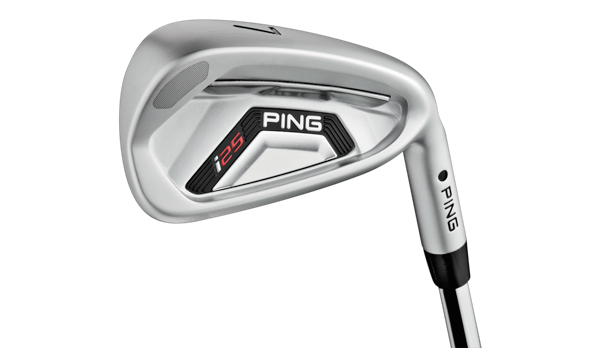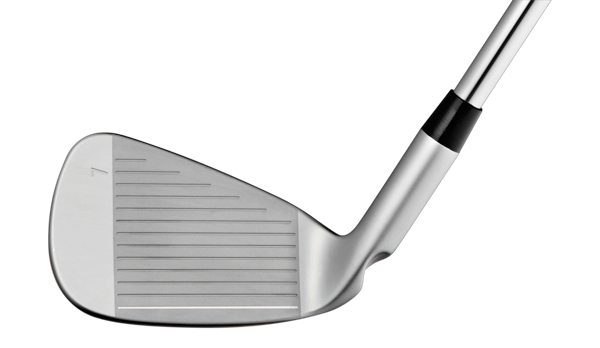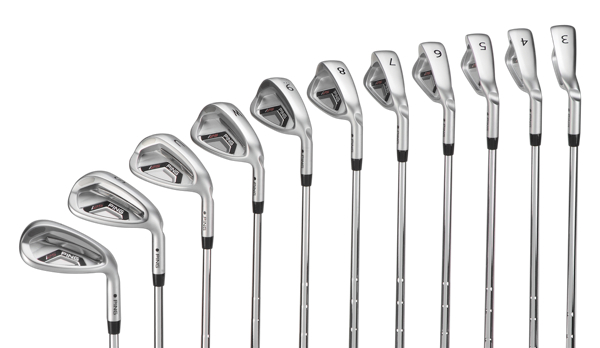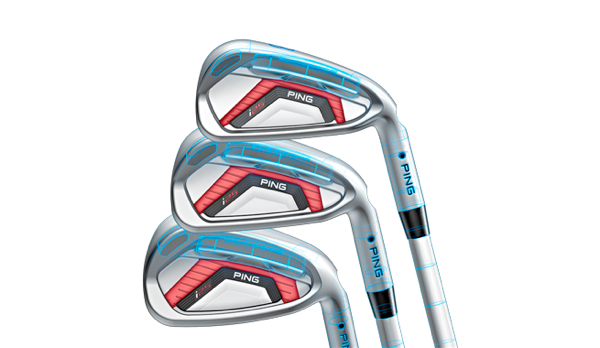 Although just over a year old the PING i25's are still fantastic, Golfshake writer Adam Smith should know as he has recently cquired a set which he loves.
The i25's deliver maximum distance, whilst offering forgiveness and consistency no matter what ability of golfer you are.
Carefully designed with a sleek look the i25 will inspire confident shot making while the machined face and grooves deliver control and consistency.
PING also have the S55 option which has a thinner face designed to increase ball speed, along with a tungsten weight in the toe of each club to pull the sweet spot more to the center of the hitting area and increase forgiveness.
Golfshake writer Derek Clements gives you the full low down - Click here
---
Mizuno JPX850 (Forged and regular iron)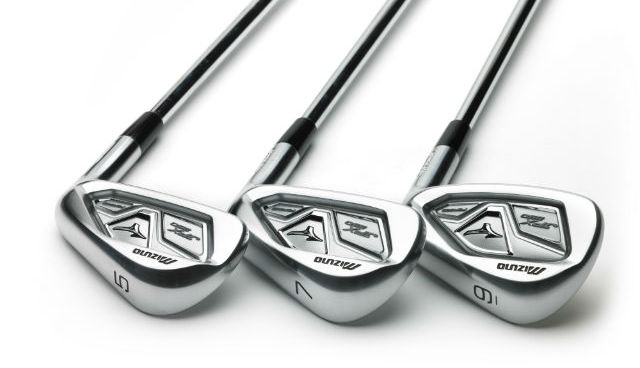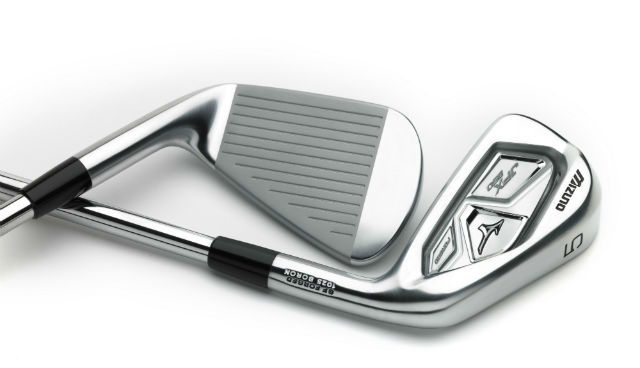 Packed with technological breakthroughs during their 'year of breakthroughs' last year, the industry firsts are all aimed at increasing ball speed and distance.
Arguably the most impressive and surprising breakthrough in the forged version is the introduction of BORON within Mizuno's revered Grain Flow Forging process.
Six years in development the JPX850 Forged iron includes Mizuno's new material which is 30 per cent stronger than its traditional 1025E steel billets – allowing for a thinner face and extreme ball speeds. The result is an incredible iron that combines precision and feel with the ball speeds of a modern distance iron.
The thinner BORON face is strategically reinforced by a Power Frame cavity – allowing it to flex over a wider area.
The JPX850 iron breaks all the normal rules of golf equipment – with a face that flexes past the competition limits placed by the USGSA and R&A on drivers.
The breakthrough in ball speed and distance is achieved through increasing the flexible portion of the clubface. A reinforced frame around the clubface makes it play effectively larger, without increasing its size.
For more information - Click here
---
Callaway XR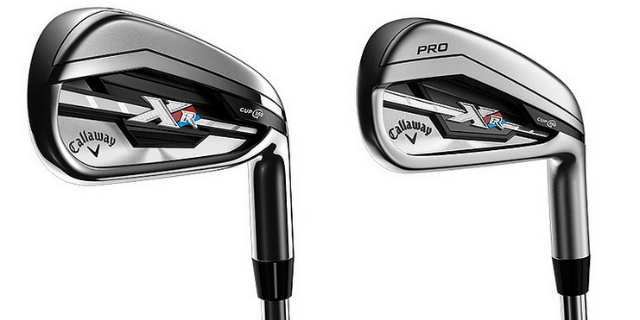 The two-piece construction designed to redefine the iron category in golf features the first high speed, cavity back, 360 cup face.
For the first time, Callaway incorporate an Internal Standing Wave in the XR (precisely positioning the Centre of Gravity and improving playability) and a Cup Face design meaning increased forgiveness, greater ball speeds and more accuracy.
The 360 Cup Technology taken from the impact they've had on fairway woods acts like a spring on shots that are hit low on the face to increase the ball speed. The speed is higher at every other impact location on the face too to provide huge distances.
For more information - Click here
---
Srixon Z Series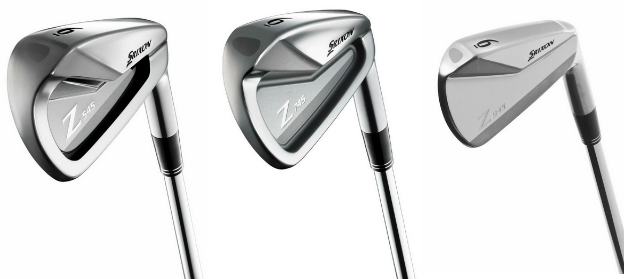 You're certainly not short on options if you're a Srixon mate at heart with four top options available to you right now. The Z 945, Z 745, Z 545 and Z U45 are aimed at two types of players – All ability and Tour ability.
The slim top line and compact shape in Z 745 and Z 945 irons provide the confidence and workability the Tour player type demands, while the All-Ability player will find added forgiveness and distance in the slightly larger Z 545 irons.
Srixon players Graeme McDowell, Keegan Bradley and Hideki Matsuyama all had an input on shapes, adjustability, weight placements and face materials with the results bringing ball speeds to a maximum level.
The Z U45 utility and Z 545 irons have distance-enhancing SUP10 steel faces and soft, ultra-premium 1020 carbon steel bodies for smooth feel.
It's also worth noting the enhanced turf interaction and trajectory control with the Srixon Z 545, 745 and 945 irons featuring the newly developed Tour V.T. Sole. By increasing leading bounce and decreasing trailing bounce, a "V" is created in the sole profile to help tighten shot dispersion.
Launched at the end of 2014 the different Srixon options are out for you to try today.
For more information - Click here
---
Cobra FLY Z and FLY Z XL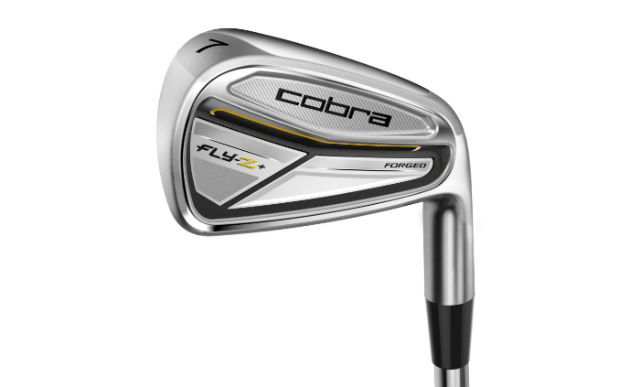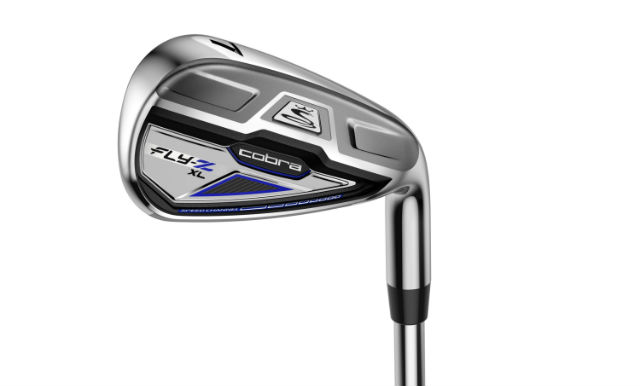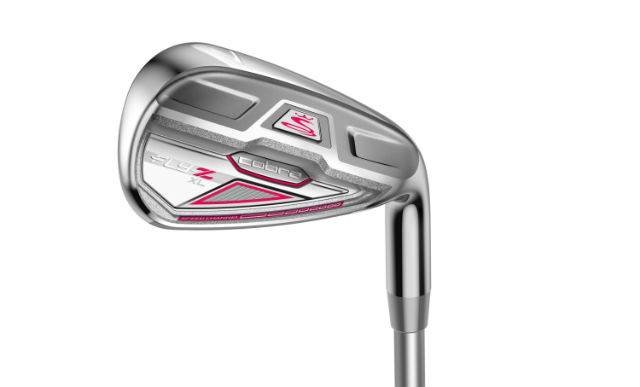 Built for golfers with a 'wide span of performance needs', Cobra's FLY Z and FLY XL irons have just launched in the UK to huge acclaim.
Their revolutionary Speed Channel technology taken from the line of FLY Z metal woods – a visible trench positioned on both the cavity behind the face and on the sole of the irons designed to flex and recover at impact to deliver great distance through faster ball speeds.
The irons modern head shape combined with the Speed Channel delivers higher speeds across the face and yields the best combination of distance, forgiveness and feel.
Cobra say the FLY Z are true game changers with extremely deep cavity undercutting and heel and toe weighting.
The oversized yet traditionally shaped Fly-Z XL Irons are designed to give golfers confidence at address and deliver easy distance through consistently higher trajectories. The dual hollow cavity design allows for a deeper, lower CG which delivers easy up and easy distance.
For more information please - Click here
---
Nike Vapor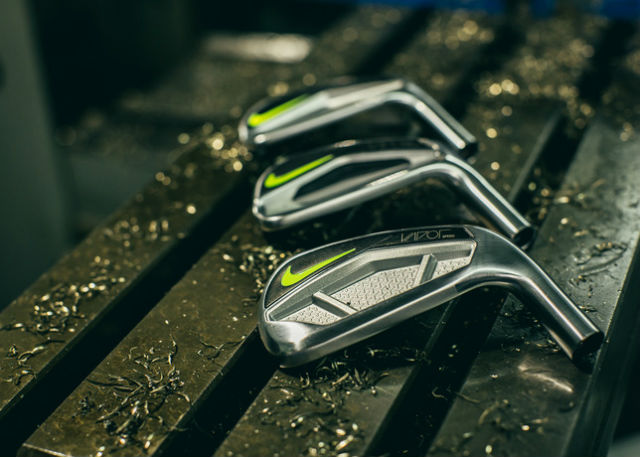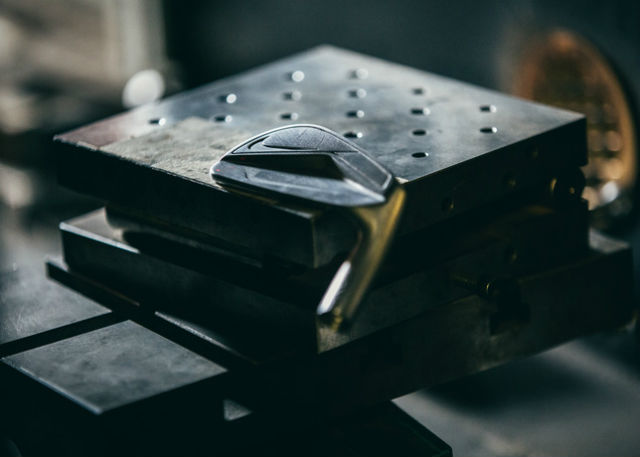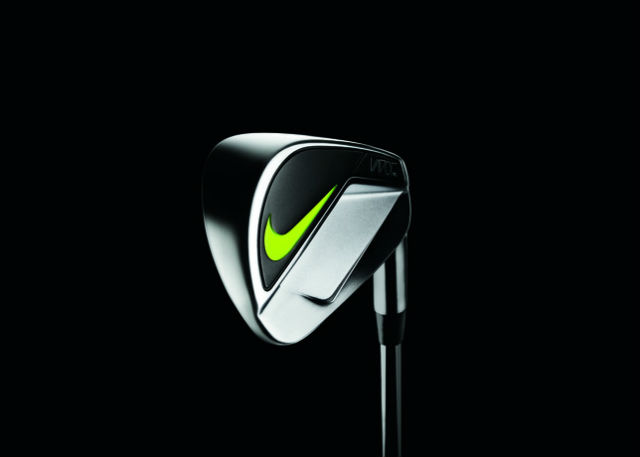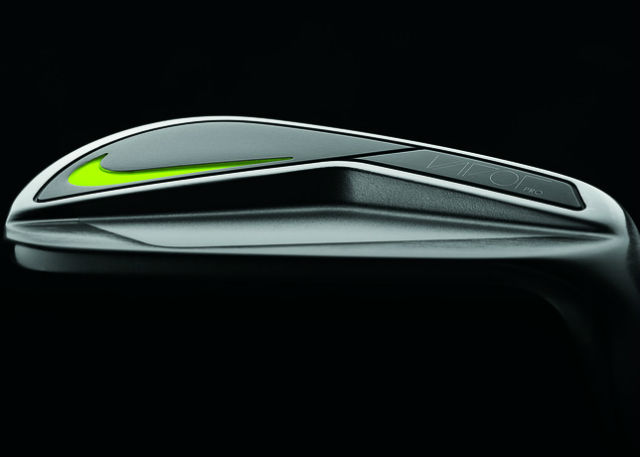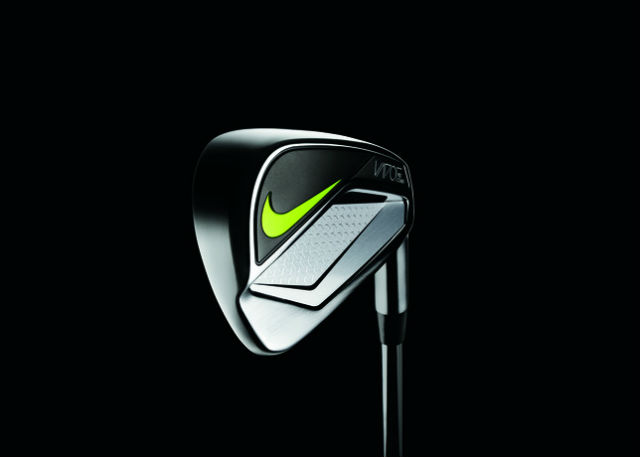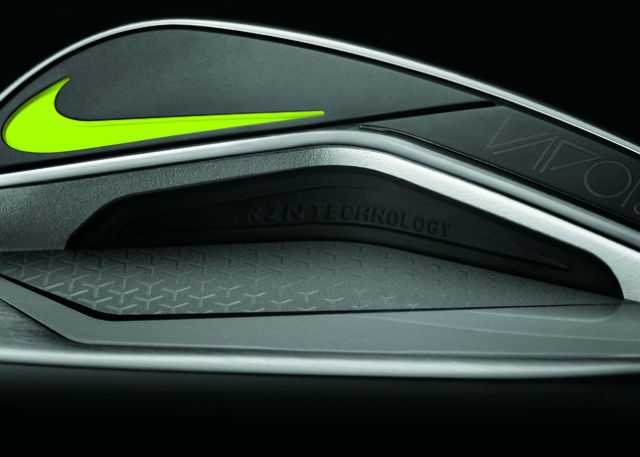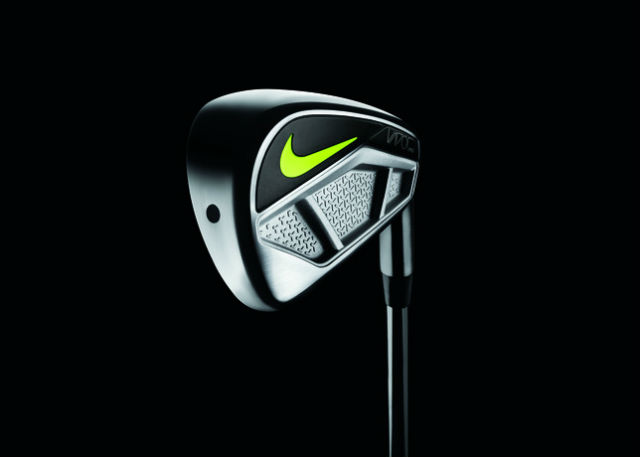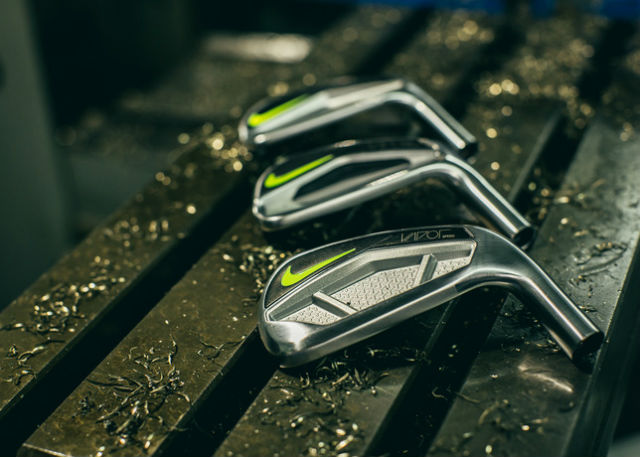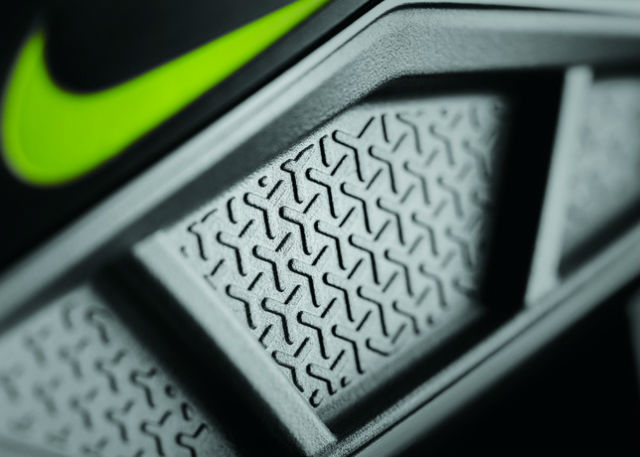 With a sleek design and the bold tick personifies Nike's big entrance into the 2015 iron market. But behind the looks the Vapor Pro, Vapor Pro Combo, and Vapor Speed are full of technological advances that already have a major to their name.
Rory McIlroy had a prototype Vapor Pro Combo 2-iron (MM Proto) in the bag and went on to win the 2014 Open Championship at Royal Liverpool.
So what are the differences? All three irons feature what Nike describe as Modern Muscle - New muscle geometry moves the centre of gravity towards the centre of the face for pure performance.
But what else?
NIKE VAPOR PRO IRON
• Tour Trajectory
Forward weighting geared towards a strong, piercing trajectory.
• Modernised Profile
Highly acclaimed Nike blade profile updated with a longer blade length and lower face height.
NIKE VAPOR PRO COMBO IRON
• Progressive Trajectory
Modern Muscle weighting for a face-centred CG that progresses from low and deep to high and forward for high flying long irons and strong, penetrating short irons.
• Forgiveness & Workability
RZN cavity long irons (2, 3, 4, 5, 6, 7) and muscle cavity short irons (8, 9, P, A), for the superior combination of stability and shot-shaping workability.
NIKE VAPOR SPEED IRON
• High + Strong Trajectory
Modern Muscle weighting for a face-centred CG that's low and deep for a high-flying, far-reaching trajectory.
• Superior Forgiveness
FlyBeam reinforced hollow-cavity long irons (3, 4, 5, 6, 7) maximise off-centre stability.
For more information on the Nike Vpor iron range - Click here
---
Bridgestone J15 Series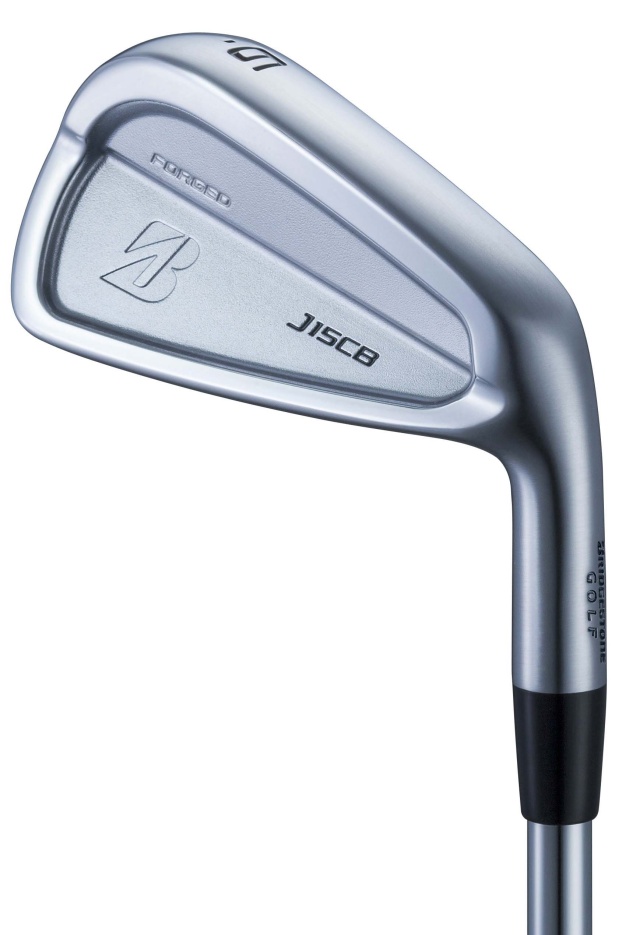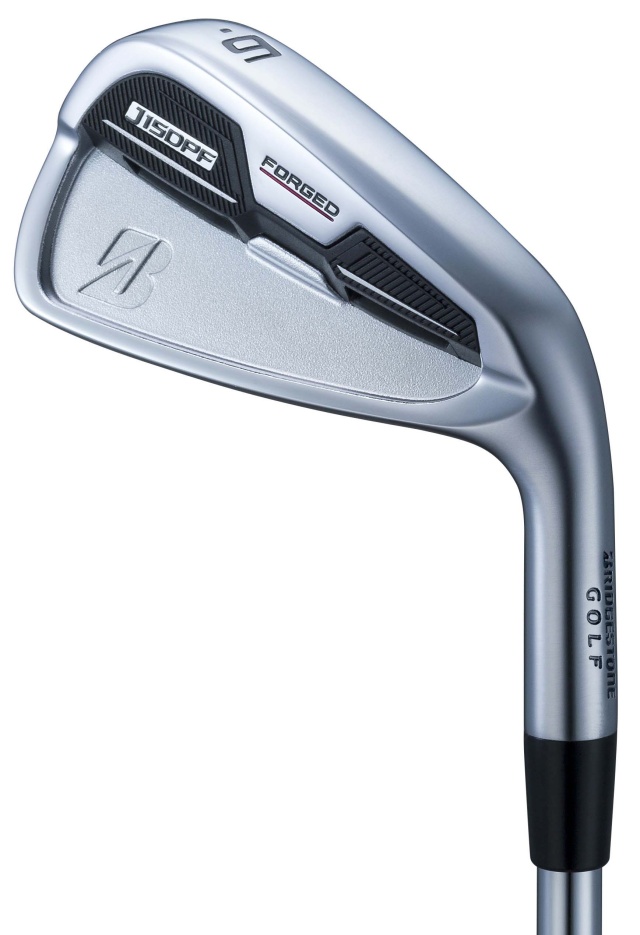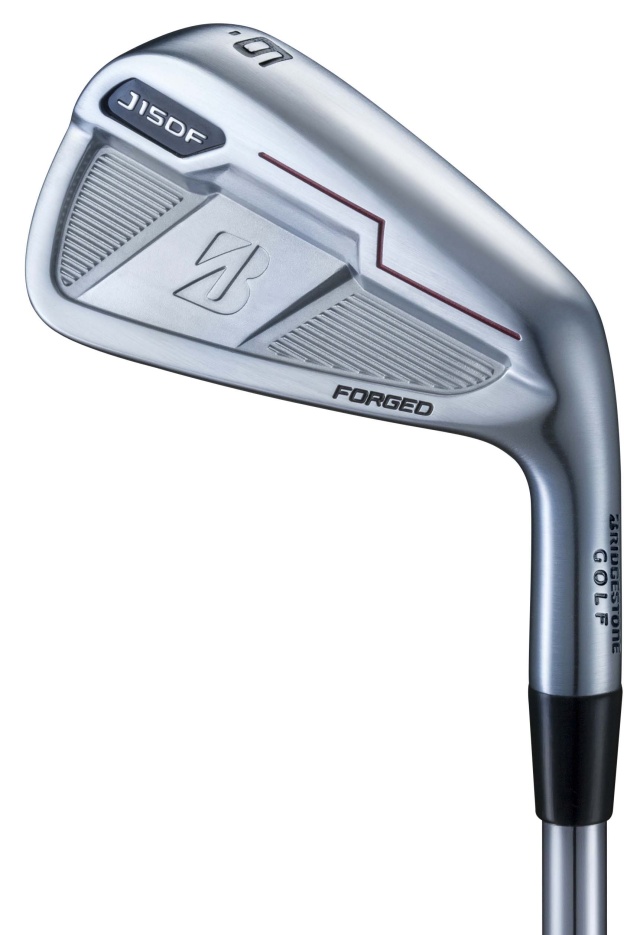 A decade after the launch of the acclaimed J33 forged irons, Bridgestone are back continuing the brand's tradition of precision-engineered irons in clean, classic styling with cutting-edge technologies focused on improving performance. And there are many options for you to choose from:
The new J15 forged irons – crafted in premium carbon steel for exceptional feel –are available in three distinct versions for very different players, but all feature a Sure Contact Sole to deliver the sole heel shaping that produces the kind of turf interaction better players seek. Each club within the three sets has its own unique heel sole that has been integrated into the forging process to ensure unparalleled consistency.
The J15CB Cavity Back irons are played by Kuchar and Snedeker and feature a compact head design that provides Tour-level control and amazing shot-shaping capability. A wider Sure Contact Sole ensures consistent contact and turf interaction with a degree of forgiveness that better players appreciate.
The compact two-piece design of the J15DF Driving Forged irons offers the ideal balance of feel and forgiveness. A hidden, hollow cavity between the front and back of the club head provides outstanding velocity for greater distance and the relocation of discretionary weight to the perimeter ensures added forgiveness. A mid-round Sure Contact Sole also provides better control.
The J15DPF Dual Pocket Forged irons use a Turbo Rubber Design to move discretionary weight to the perimeter for increased forgiveness and higher MOI, while enhancing feel at impact. The mid-sized head shape inspires confidence at address and provides great control capability. A wide, rounded Sure Contact Sole ensures consistent contact and turf interaction with minimal resistance, plus added forgiveness on off-centre hits.
There are also the new J15 Cast irons for the ultimate in forgiveness and playability, which rely on a combination of three technologies to maximise distance and accuracy for those players looking for more forgiveness from their iron shots.
To find out more about all the new bridgestone J15 series - Click here
---
Adams Golf XTD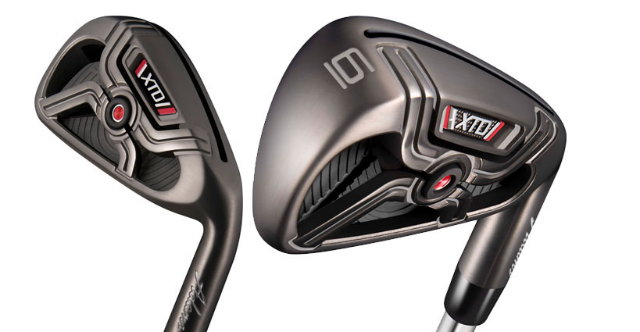 The XTD are Adams Golf's first ever cross-cavity back designed iron with Cut-Thru velocity slots, to create distance through technology.
The XTD series houses the company's thinnest cast-iron face to date, promoting maximum deflection and ball speed.
Club engineering promotes ideal launch angles throughout the set, with increased height off of the face, penetrating ball flight and more preferable descent in attacking the pin.
Additionally the XTD iron features improved alignment including a polished finish to set the club on its correct line at address. After contact, a pressure piston dramatically decreases vibration. Direct pressure on the back of the face produces the crisp sound of a forged iron, while competitors use a simple badge. This also encourages players to drive through the shot.
For more information - Click here
---
Wilson Staff D200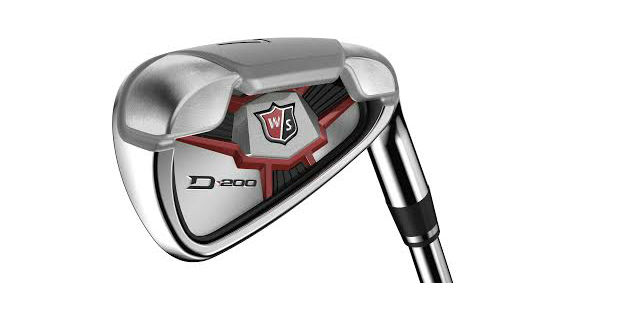 Wilson Staff has two different options for you this year – the FG Tour V4, for the player who values precision and shot-shaping, and relies on feel for feedback, and the D200, for the player demanding distance, forgiveness and confidence-inspiring clubs at address.
The FG Tour V4 is a great looking iron with featuring tungsten weighting and improved sole camber and bounce for improved distance, versatility and optimal ball flight.
Featuring Speed Sole Technology which allows for faster ball speeds and longer distance, the D200 is sleek in address, inspiring confidence with power and accuracy.
For more information - Click here
---
Titleist AP1 & AP2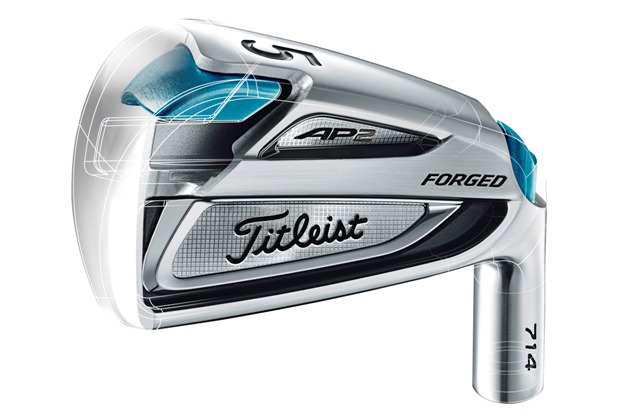 Although released in September 2013 the AP1 & AP2 are still one of the most used irons on tour competing with their newer rivals in quality, features and technology.
Designed to produce optimum launch, trajectory and distance by loft, Titleist have utilised innovative tungsten weighting and manufacturing technologies to make the AP1 and AP2 iron what they believe to be the most forgiving irons in the game at the head sizes and blade lengths preferred by serious golfers.
Titleist have suggested that the new AP1 irons are the longest, most forgiving iron they have ever made, with a multi-material, dual cavity design for players that want maximum distance, forgiveness and solid feel in a great looking progressive game improvement chassis.
The new AP2 models are multi-material, forged irons that offer distance with trajectory control and forgiveness with workability in a solid feeling, great looking tour proven chassis. Both AP1 and AP2 feature a satin polish playing position with bright polish cavity highlights for superior appearance at address.
For more information please on the current Titleist AP1 & AP2 iron - Click here
---
What do you think? leave your comments below (Comments)
---
Tags: wilson Titleist taylormade srixon ping nike mizuno cobra callaway bridgestone adams
---
PLAY MORE PLAY BETTER - LATEST TUITION TIPS
---
Leave your comments below
comments powered by

Disqus