The best new drivers - 2015
By: Adam Smith | Mon 08 Dec 2014
---
With so many new products being released into the market it can be hard to keep up with what's new and more importantly what's more ideal for your game. That is why we have created this list of the best new drivers to hit the market in 2015 including the PING G30, TaylorMade R15, Nike Vapor Speed, Titleist 915 and Srixon Z 545.
PING G30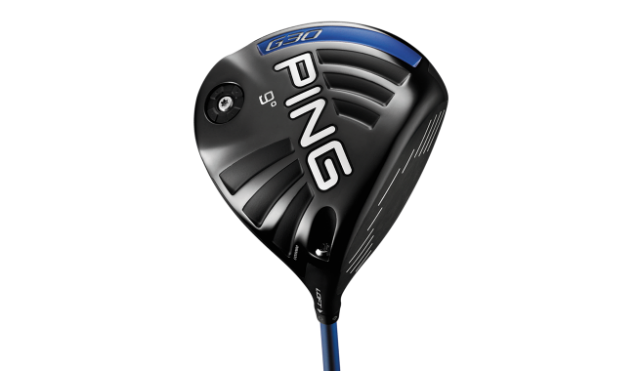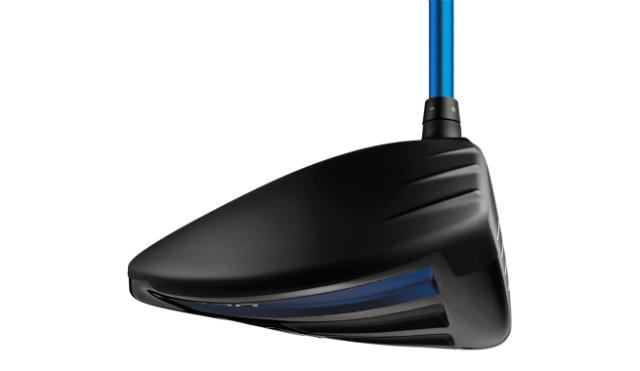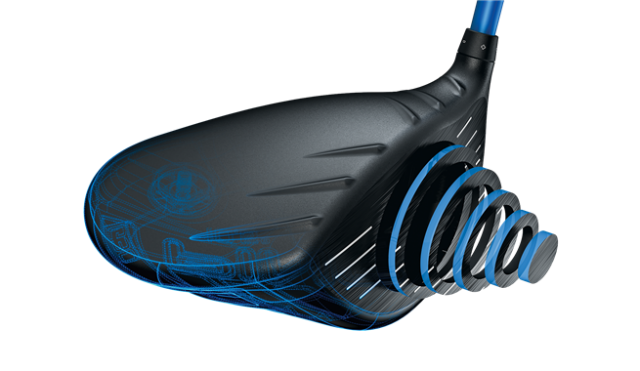 Since its release towards the end of the 2014 summer season, the G30 was the biggest selling driver on both sides of the Atlantic. The driver, which features an industry-first innovation called Turbulator Technology on the club's crown has seen demand for the driver reach unprecedented levels for the company throughout the world, as golfers realise increased clubhead and ball speeds, lead to more distance. The G30 driver also features the highest moments of inertia (MOI) of any PING driver ever designed to ensure golfers the accuracy and consistency to hit more fairways.
PING has also increased the range of adjustability to five loft positions in the driver while maintaining the same mass and outer diameter as the company's fixed hosels, providing the benefits of adjustability with no sacrifice in performance.
Specifications - Lofts 9° & 10.5° in standard head, 10° & 12° in SF Tec head (adjustable +- 6/10 or 1 degree) Stock graphite shaft: PING TFC 419D (Soft R, R, S, X) Std. Length 45.75 inches, D3, 206g (standard); D1, 203g (SF Tec), 460cc
Price £299
For more information click here
---
Titleist 915 (D2 & D3)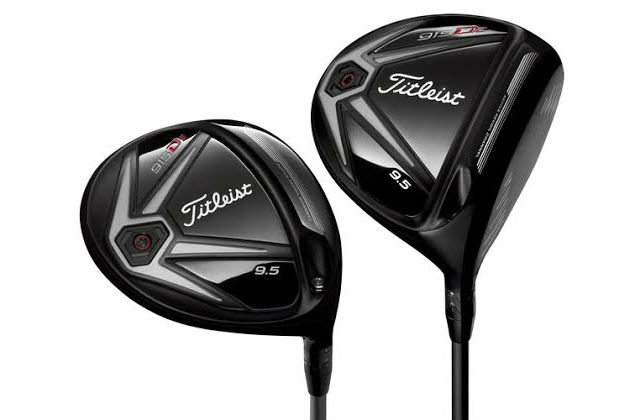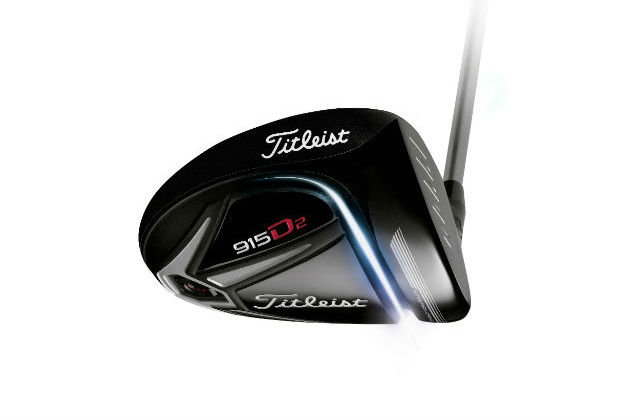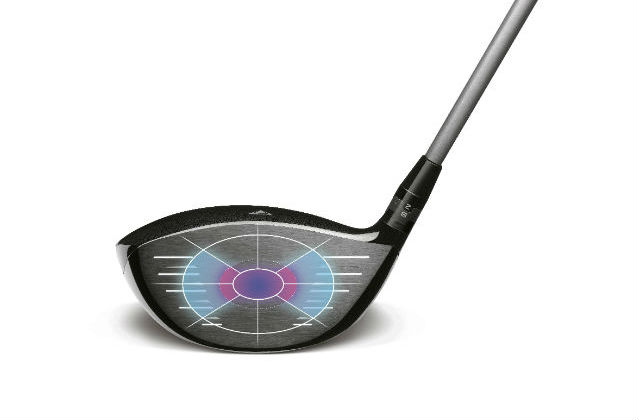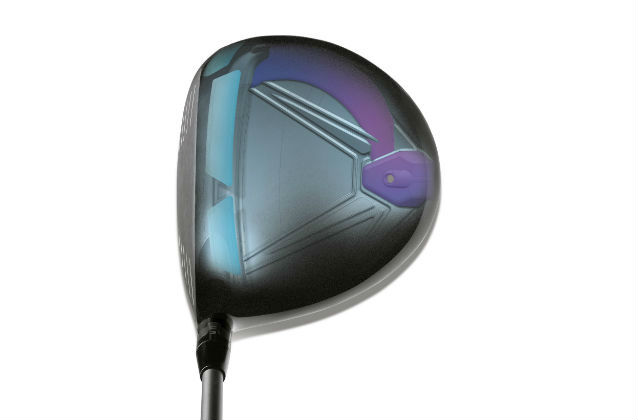 Over 100 players across the worldwide tours have either the 915D2 or the 915D3 in their bags already for the upcoming season.
Titleist have announced they're back in the driver game with two models that are designed to provide distinct performance differences, particularly in spin and flight, for greater fitting flexibility.
The 915D2 driver features a larger (460cc), full pear profile for maximum distance and forgiveness. It produces a higher peak trajectory with 250rpm more spin than 915D3. The 915D2 profile has been slightly elongated to help maintain inertia and a deep centre of gravity, resulting in increased stability with more dynamic face closure for a slight draw bias.
Workable and forgiving, the 915D3 offers a smaller (440cc) deep face pear profile that delivers distance with trajectory control. A result of tour feedback, the 915D3 has a 3mm deeper face than the prior generation, and delivers 250rpm less spin than 915D2. 915D3 produces a lower flight with no draw bias for tour-inspired workability.
Both the 915's have been designed using patented Active Recoil Channel - A technology used within the 915 driver to produce lower spin and higher speed and as result a gain in distance all without sacrificing forgiveness.
Click here for more information.
---
Nike Vapor Speed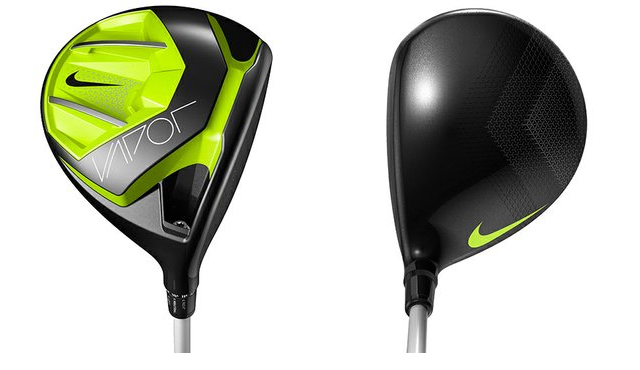 He caused all sorts of discussion amongst his peers at the Ryder Cup when he placed a brand new driver in his bag at Gleneagles. But if it's good enough for Rory Mcllroy then rest assured it can be good enough for you.
Mcllroy's was the Vapor Pro but the new Vapor Speed driver is fresh from Nike's production trolley and straight into the market come late January 2015.
The Vapor Speed has the largest and most stable chassis of all the Vapor drivers. Black on the crown with the distinctive volt in the cavity back and Compression Channel, the Vapor Speed driver promotes a higher launch angle with lower spin.
Like the recently released Vapor Pro driver, the Vapor Speed driver blends three key technologies: Nike's new FlyBeam-reinforced Covert Cavity Back design, a re-engineered Compression Channel and FlexLoft 2. All of these are vital to the golf athlete driven to maximize distance and consistency within his or her desired flight window.
For more information click here
Availability - Jan. 31, 2015
Specifications - 8.5° – 12.5° loft; Fubuki Z 50G Series shaft; RH: S, R, A, WLH: S, R
Pricing - £249.99, €319.95.
---
TaylorMade R15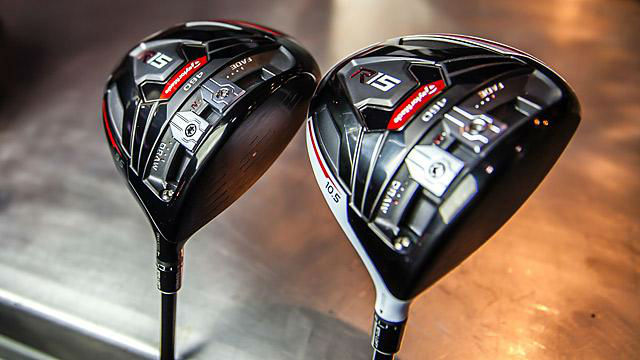 The 'R' series, a brand synonymous with more than a decade of heroic, game-changing products are back and back with a bang.
Available in early January, the black or white R15 features a playable pear-shape head which comes in two head sizes – 460cc and 430cc and four lofts – 9.5°, 10.5°, 12° and 14°. From initial player testing, TaylorMade fully expects R15 to become its #1 played driver on top professional tours in 2015.
Key to the performance of the R15 is the low and forward centre of gravity (CG) – a strategic placement of weight first seen in SLDR which promotes faster ball speed with less spin.

R15 has an even lower and more forward CG thanks to the Front Track system, which is 12mm closer to the leading edge with 40 more grams of weight forward. In total, 75% of the mass is in the front of the driver.
Low forward CG in combination with the more forward track and redesigned sliding weights in the R15 helps to reduce spin by about 100 to 200rpm and increase launch by 0.5 to 1.0deg compared to the SLDR 460.
For the different price options and more info click here.
---
Srixon Z 545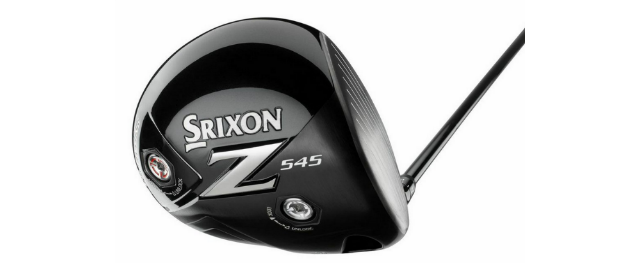 In October Srixon launched their Z 545 driver which they hotly anticipate to be one of their best ever sellers in 2015.
The mid-high launch is fully adjustable with low spin suitable for all abilities. With a sleek, aggressive design, the Z 545 is for players who demand maximum distance. The 460cc profile inspires confidence over the ball and aids forgiveness.
Ball speeds have been maximized through the advanced face construction of the Z 545, which features a Booster cup-face construction and variable face thickness technology to enlarge the sweet spot by 35 per cent, increasing forgiveness and distance thanks to Srixon's Dual Speed Technology. This technology maximises a player's rotation efficiency while also delivering more kinetic energy at impact, resulting in more head speed, more ball speed, more distance.
Adjusting the Z 545 Driver is easy thanks to Srixon's Quick Tune System, which allows anyone to easily adjust the loft, lie, face angle and centre of gravity settings.
The Z545 Driver is available for RRP £325.00.
Click here for more info
---
Callaway Big Bertha Alpha 815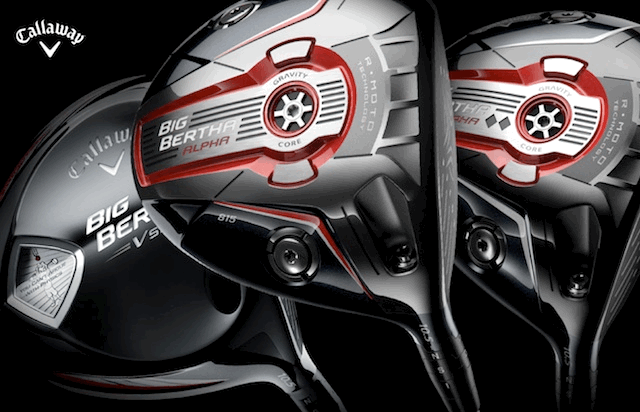 Why release one when you could release two new drivers for 2015 as Callaway have done.
The new Big Bertha Alpha 815 driver gives golfers the benefit of maximum distance from low spin and forgiveness. While low driver spin has previously come at the expense of forgiveness, Alpha 815 has changed that pattern by giving players both characteristics in one club.
Callaway also announced today the Big Bertha Alpha 815 Double Black Diamond driver, designed for better players to maximize distance through extreme low spin.
Both will be available from Jan 2015 with loft options of 9, 10.5 and a 12 in the Alpha and both in right and left handed option. The Alpha is fitted with Fujikura 53g Speeder Motore 565 graphite shaft and the Double Black Diamond has the Aldila Rogue 60 shaft.
Price - £379 & £399 for the Big Bertha Alpha 815 driver and Big Bertha 815 Double Black diamond driver respectively.
---
Mizuno JPX850 driver
They called 2014 their 'year of breakthroughs' with industry firsts aimed at increasing ball speed and distance thanks to the JPX850 range.
The re-introduction of Mizuno's Fast Track sliding weight system in the JPX850 driver has also helped in pushing the technological boundaries even further. Having introduced Fast Track back in 2007, Mizuno has proved to be a step ahead of its competitors having introduced their own sliding weight systems in the last 12 months. The new Fast Track sliding system works back from the face, allowing golfers to dramatically change their spin rates. Mizuno's research unveiled that optimising spin rate was the quickest way to increase overall driving distance.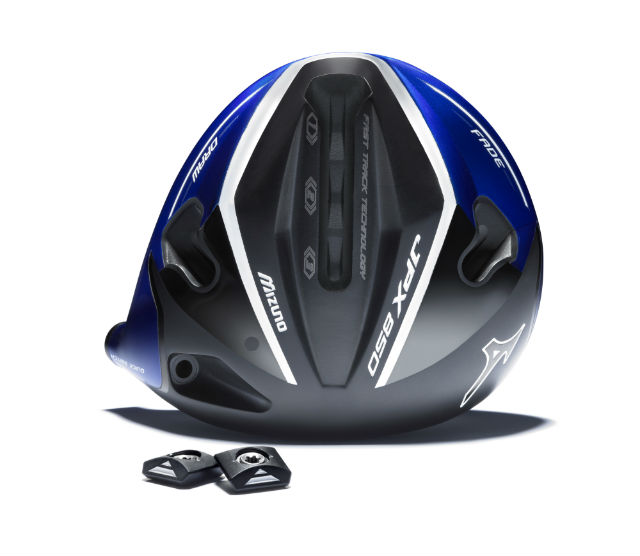 The JPX850 head is a compact, powerful 440cc and utilizes a Hot Metal face and Rebound Crown which means:
New Fast Track : With 10 unique flight settings (4 neutral, 3 draw, 3 fade)
Rebound crown: Rounded flexes at impact for explosive distance
Quick Switch: 8 loft settings from 7.5-11.5 degrees.
Although it was seen on Tour last season the general release in for February 2015 starting at £349.
Click here for more info JPX850 range
---
COBRA Fly-Z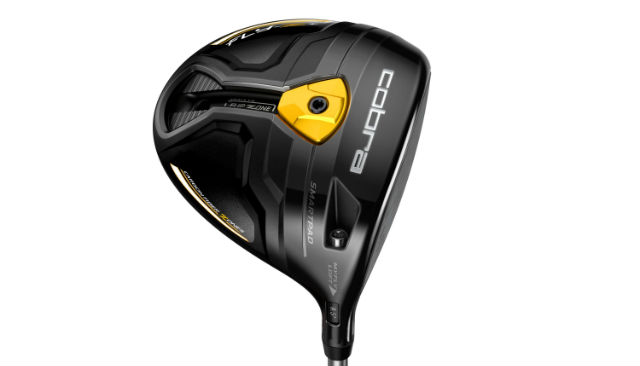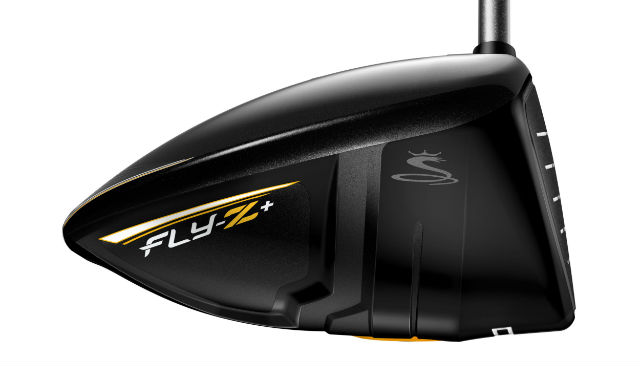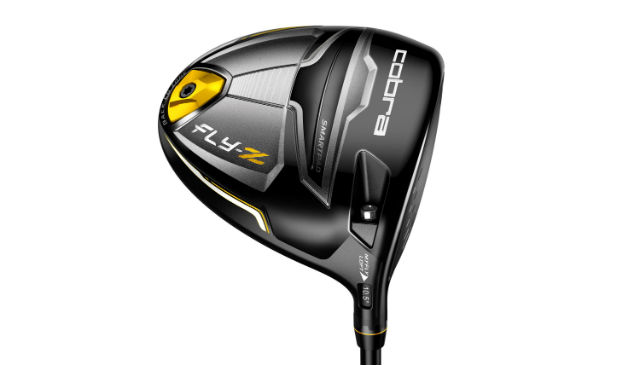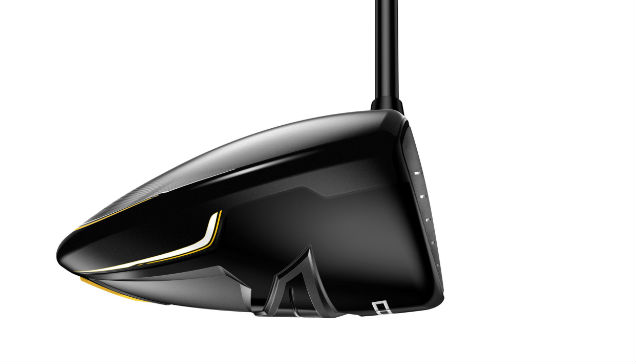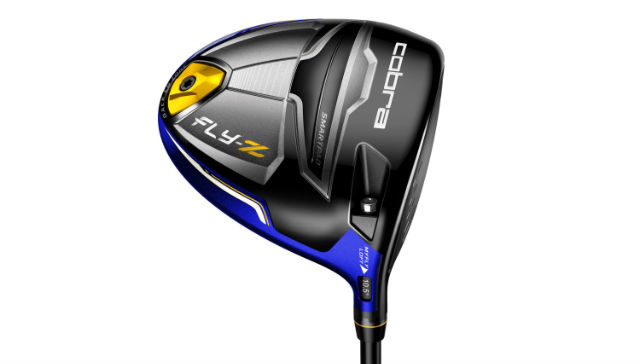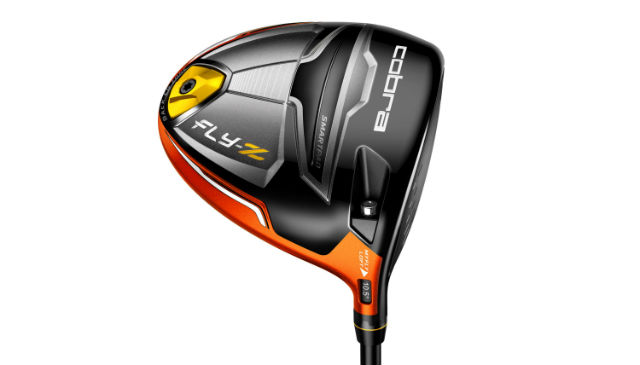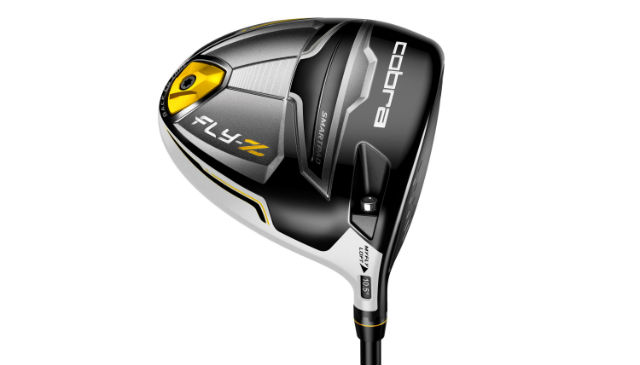 Last but certainly not least is the new driver family from COBRA Golf. The FLY-Z, FLY-Z+ and FLY-Z XL offer options for all types of golfer.
New adjustable weight technology features heavily in the Fly-Z+ driver. COBRA's FlipZone weight technology is a revolutionary, moveable weight system engineered to provide two different flight paths in one club that enables maximum distance for any swing and any golfer.
Cobra explain that the key to increased distance in the new Fly-Z+ driver is the ultra-low centre of gravity (the lowest on the driver market) embodied in the new FlipZone weight technology that gives golfers the ability to move the low CG to the front or back position depending on their swing. This helps to promote faster ball speeds, lower spin and optimal launch angles.
The Fly-Z is engineered to deliver the ultimate blend of maximum distance and increased forgiveness. The low, back centre of gravity Zone Weighting delivers low spin, mid-high launch and fast ball speeds across the face.
The Fly-Z technology was also reconfigured for women golfers so that centre of gravity, lofts (10.5 – 13.5) and performance is maximised for slower swing speeds. The women's Fly-Z driver is available in three colours raspberry, silver flower pearl and ultramarine and features a Graphite, Matrix VLCT SP shaft in ladies flex with a Winn Wrap grip.
The Fly-Z XL is engineered to help make golf easier through higher draw-biased ball flights which deliver easy distance. A 460cc, all-titanium head features a slightly lower profile face combined with an offset hosel to deliver the trajectory often needed by seniors, women and beginning golfers. The Fly-Z XL driver, being the only offset driver in the marketplace, delivers up to 17.5 yards of draw bias.
Price – FLY Z+ £329
FLY-Z £249
FLY-Z XL £199
For more information on all three drivers click here
---
Bridgestone Golf J715 & J815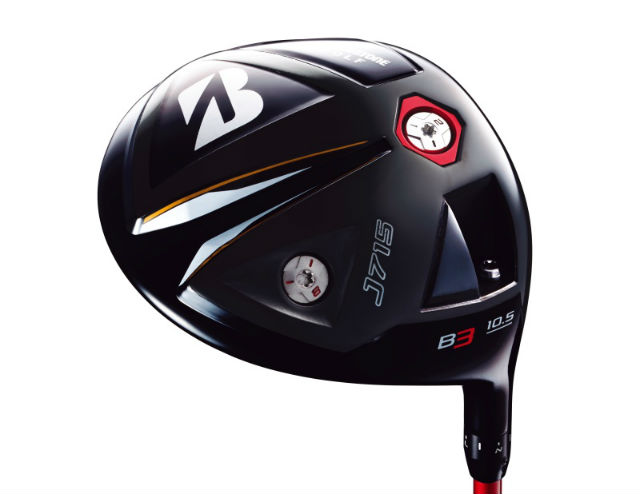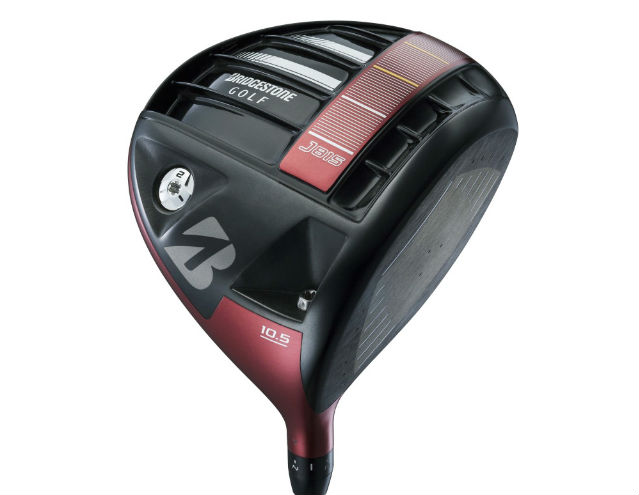 The first drivers to be introduced by Bridgestone since 2010 and it's been worth the wait having applied its extensive Tour performance expertise to produce premium clubs designed to be custom- fitted and adjusted to meet the needs of each individual player.
There are several key technologies and modifications evident in the new clubs designed to increase ball velocity, produce higher launch angles and improve versatility.
The J715 460 driver incorporates no fewer than four new technologies designed to maximise distance and accuracy off the tee, including the ability to adjust the crucial loft and lie settings:
1. The Fast Action Speed Technology (FAST) crown is extremely thin near the clubface and thickens progressively towards the back of the club head to enable the crown to flex slightly at impact – thereby creating a higher launch trajectory and increased velocity;
2. A Power Milled Face featuring a patented pattern addresses the issue of 'ball slippage' found on some drivers and maintains the ball's position of impact to enhance the quality of compression time, so reducing the spin (200-300 rpm's according to robot testing) for straighter and longer drives;
3. Spin Flight Control Technology involves moveable weights on multiple axes in the heel and middle of the club head, so the golfer can customise the centre of gravity for the desired degree of spin and trajectory;
4. Finally, the Variable Adjust System enables the golfer to change both the loft and lie angles on the driver – the loft up to 1° (closed & open) and lie settings of standard, 1° upright or 2° upright.
The difference in the J815 is the larger head shape designed to boost confidence at address, while extra volume in the heel improves ball strikes.
Like the J715, the J815 boasts Power Slit Technology for greater ball velocity and a strong trajectory, but it has a more rigid sole design to gain higher ball flights by generating a 10% lower spin rate that gets the ball airborne and flying further.
Recently released both drivers are retailing at £349.99.
For more information about the new Bridgestone Golf clubs - Click here
---
Tags: Titleist taylormade srixon ping nike mizuno cobra callaway bridgestone
---