The new Titleist 915 Driver unveiled ahead of November launch
By: Golf Shake | Wed 01 Oct 2014 |
Comments
---
The new Titleist 915 drivers will soon arrive at a pro shop near you and has been built for distance. The Titleist 915 driver has been designed using patented Active Recoil Channel - A technology used within the 915 driver to produce lower spin and higher speed and a s result a gain in distance all without sacrificing forgiveness.
The new Titleist 915 driver will be available from November 14th and will, much like it's predecessors the new driver will arrive with two different head shap options - The Titleist 915D2 and 915D3 both of which aim to benefit golfers of all swing speeds by delivering maximum distance while maintaining a high MOI for exceptional forgiveness.
The R%D team at Titleist have been working hard to deliver an improved performance via the Titleist 915 drivers, underlining their strategy of "distance and forgiveness," This has all led to three major improvements.
• The proprietary Active Recoil Channel, a long, wide and deep sole channel that actively flexes at impact and recoils to launch the ball off the face with higher speed and lower spin;
• Radial Speed Face, a high-speed forged face insert with a radially thinner perimeter in the heel and toe, which works with the Active Recoil Channel to increase ball speed on off-centre hits;
• A precise, high-MOI design with a low and deep centre of gravity location that delivers stability and forgiveness by preserving off-centre ball speed for more distance, more often.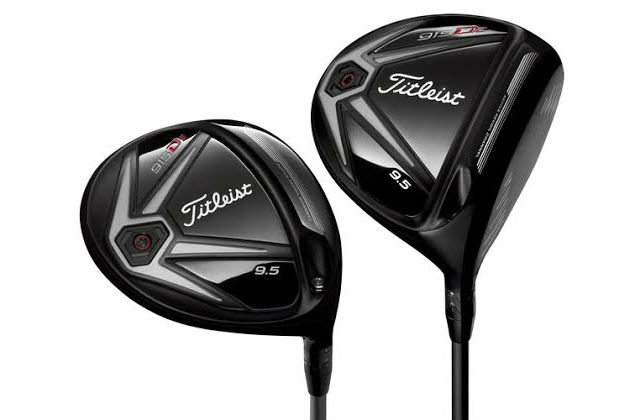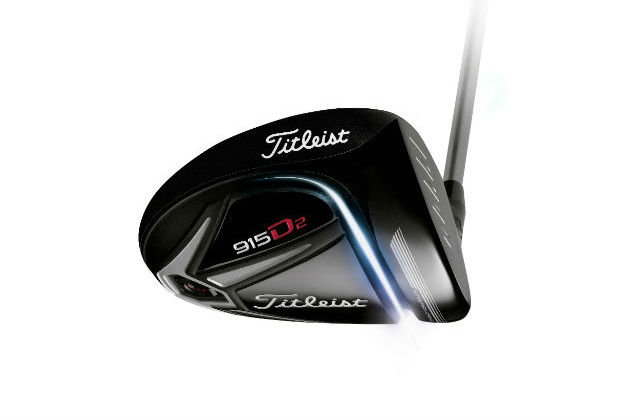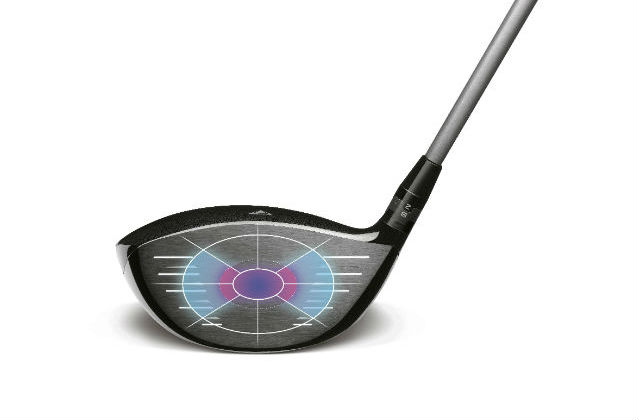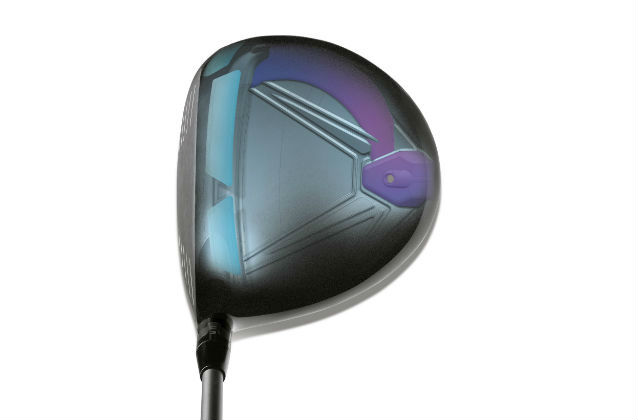 Those technologies, combined with the fitting precision of Titleist's industry-leading SureFit Tour hosel and tour-validated looks, sound and feel, make for the most complete, consistent driver performance in the game.
"The new 915 drivers are a game-changer for us," said Dan Stone, Vice President of Research and Development, Titleist Golf Clubs. "We've increased speed and lowered spin without sacrificing MOI or forgiveness – and we're the first to get that combination right.
"The Active Recoil Channel is a major technical leap in the area of spin reduction. In player testing, we've seen significant distance gains, up to 15 yards for players who need spin control.
"We began incorporating Active Recoil Channel in the prototype phase about four years ago, but this kind of technology requires a lot of fine-tuning if you're going to do something that's different, as opposed to making a cosmetic or marketing change. By adding significant technology for speed and spin without sacrificing MOI, we think we've done something very special that nobody's done to this point."
Titleist 915 on Tour:
Nearly 100 players across worldwide professional tours have already switched to the new 915 driver since the tour seeding and validation process began in late June – including Adam Scott (915D3), Zach Johnson (915D2), Jimmy Walker (915D2), Brett Rumford (915D3), Bill Haas (915D2), and Bernd Wiesberger (915D3).
"I just unscrewed my 913 shaft and put it in the 915, and after two shots I was sold," Ogilvy said. "This one is a really big bump forward in performance. The whole face is hotter, so the shots lower on the face perform way better, which for me is great because I love to tee the ball down a little bit.
"It's just been a great driver for me. I'm equally happy hitting a draw or a fade. When I won in Reno, that's a course that you need to move it both ways off the tee. And I was so happy with my driver all week. I hit it miles in the altitude and it went forever. And there are a few holes where you have your little bunts, draws and fades and I could do that as well. It just did everything I wanted it to. Driving it so well was a big part of winning it."
Titleist 915 Pricing and availibility
The new Titleist 915D2 and 915D3 drivers will be available in golf shops worldwide from 14th November with a suggested retail price of £379.
How the new Titleist 915 is different:
LOWER SPIN, HIGHER SPEED THROUGH NEW ACTIVE RECOIL CHANNEL:
The new Active Recoil Channel – a long, wide, deep channel, positioned along the sole of the club head, close to the leading edge – delivers more distance by actively flexing at impact to launch the ball with lower spin and higher speed.
The Active Recoil Channel (ARC™) allows the entire clubface, both crown and sole, to deflect at impact for high speed. (Clubs without ARC technology have a more rigid sole and deflect mostly in the face and crown at impact resulting in less speed and higher spin.)
"With the Active Recoil Channel, the ball is compressing in a different manner and doesn't have the chance to gather as much rotational energy so it departs the club face with less spin," Stone said. "It also creates a greater recoil effect, which imparts more speed, particularly low on the face."
The effectiveness of the Active Recoil Channel is maximised by its efficient, proprietary construction. Relative to competitive drivers with slot technology, ARC is wider, deeper and longer, stretching across the entire sole from heel to toe.
"All of those aspects lead to more performance out of our channel design," Stone said. "Properly managing spin benefits us through all levels of swing speeds and player types. High spin players get longer, straighter flight with more carry distance. Players that already manage spin well can further increase their distance by a slight loft increase. Even players on the PGA Tour, who are typically the best fit players in the world, have increased their distance potential.
"It's also important to remember that less spin across the face also means more consistent spin across the face. When we launched these drivers on tour, the most dominant point of feedback we received was that the spin and speed are very consistent across the face. And what that translates to for every golfer, not just PGA Tour players, is that you're going to see better launch conditions and more distance even if the ball is hit off-centre."

INCREASED BALL SPEED THROUGH RADIAL SPEED FACE:
Working in combination with the Active Recoil Channel, the Radial Speed Face insert increases ball speed on off-centre hits for more distance and more consistent speeds across the clubface.
The high-speed, variable thickness face insert has a central thick portion, but is thinner and organically tapered as you move out from centre. During the development of 915, Titleist R&D identified specific areas on the face insert, particularly in the heel and toe, which could be thinned further to increase performance on off-centre hits.
"Active Recoil Channel and the Radial Speed Face are two technologies that really work well together," Stone said. "ARC does an excellent job increasing ball speeds overall, however, its biggest effect happens low on the club face where the channel is positioned. As you move off centre and mishit heel or toe, that's where the Radial Speed Face insert kicks in – you're getting more flex in those areas which helps generate more speed.
"The speed consistency on heel and toe hits is one of the first things Tour players are noticing. They don't hit it off centre too often, but when they do it's often a pressure situation when they need forgiveness the most."
HIGH MOI DESIGN FOR DISTANCE AND FORGIVENESS:
Distance gains from the Active Recoil Channel and Radial Speed Face are preserved by the 915's precise, high-MOI design.
"Many golfers understand high MOI as straightness or accuracy, but high MOI is truly about speed and distance," Stone said. "It's about maintaining speed across the face for increased distance consistency. We've added great performance with the Active Recoil Channel and Radial Speed Face to lower spin and increase speed, and by having high MOI we don't have to give any of it up."
With 915 drivers, Titleist R&D targeted a low and deep centre of gravity (CG) position in order to maintain stability and forgiveness. The new Active Recoil Channel construction, however, added mass low and forward in the sole – which, in general, is counter to maintaining inertia and a low and deep CG.
To help offset that weight, Titleist engineers cast the 915's ultra-thin crown and body from 8-1-1 titanium, which provides the same resiliency and properties as the 6-4 titanium used in prior generation 913 models but has a lighter density. (At 0.5 mm, it is also the thinnest consistent crown thickness in the industry.) R&D saved additional weight by tapering the top line and leading edge, and adding thin pockets in areas of low stress toward the front of the head. All these measures create discretionary mass, which was redistributed low and deep resulting in an ideal CG location and high MOI.

"It's easier to move your centre of gravity low and forward, but if you choose to go low and back to preserve MOI it's more of challenge," Stone said. "Low and forward reduces spin, but what you give up by going forward is forgiveness and MOI, so there are some tradeoffs. There is a significant distance potential in terms of the consistency of our products versus competitive low-spin products.
"Our team is always looking at how we can engineer a structure gram by gram. It might not sound like a lot, but the attention to detail that we take with our designs and redistributing mass in the proper way allows us to implement a major technology like ARC without penalty."

INDUSTRY-LEADING ADJUSTABILITY AND FITTING WITH SUREFIT TOUR HOSEL:
The distance potential and complete performance of Titleist 915 drivers can be further refined through precision fitting using Titleist's patented, industry-leading SureFit Tour adjustable hosel technology. The dual-angle SureFit Tour hosel, inspired by the customisation previously available only on a tour van, allows golfers to set loft and lie independently to optimise ball flight – higher or lower, and for more draw or fade for improved shot control and maximum distance.
"The SureFit Tour hosel continues to be a significant competitive advantage for us," Stone said. "Through our testing, we know that putting a golfer in the most precise fit unlocks the technology and distance potential in 915 even more."
The SureFit Tour hosel features a sleeve and ring, each with four settings. The sleeve settings are numbered 1, 2, 3, 4 and the ring settings are lettered A, B, C, D. In total there are 16 settings, each creating a unique loft and lie combination. A Titleist authorised fitter will utilise the SureFit Tour hosel, coupled with interchangeable shafts and SureFit Tour weights, to determine a player's optimal setup so they are playing a 915 driver fit precisely to their game.
The Titleist 915 driver hosel is compatible with 913 and 910 model shafts.
915D2 vs. 915D3:
The 915D2 and 915D3 models are designed to provide distinct performance differences, particularly in spin and flight, for greater fitting flexibility.
The 915D2 driver features a larger (460cc), full pear profile for maximum distance and forgiveness. It produces a higher peak trajectory with 250rpm more spin than 915D3. The 915D2 profile has been slightly elongated to help maintain inertia and a deep CG, resulting in increased stability with more dynamic face closure for a slight draw bias.
Workable and forgiving, the 915D3 offers a smaller (440cc) deep face pear profile that delivers distance with trajectory control. A result of tour feedback, the 915D3 has a 3mm deeper face than the prior generation, and delivers 250rpm less spin than 915D2. 915D3 produces a lower flight with no draw bias for tour-inspired workability.
915D2 is available in 7.5º, 8.5º, 9.5º, 10.5º and 12º lofts. 915D3 is available in 7.5º, 8.5º, 9.5º, and 10.5º. (7.5º lofts are RH only).
---
What do you think? leave your comments below (Comments)
---
Tags: titleist 915 Titleist
---
comments powered by

Disqus