---
There have already been some exciting 2014 Driver launches. Callaway have re-introduced the Big Bertha, Nike are building on the success of Covert and in same vain Cobra have released the new BIo Cell. Other manufacturers have also upped their game for 2014
Callaway X2 Hot
Callaway X2 Hot Drivers debut the company's Hyper Speed Face technology, with a large overall design based on player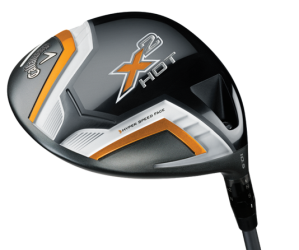 impact probability and stress distribution across the face, resulting in high average ball speeds and a lighter weight construction. Players can independently adjust the driver's loft and lie with the Company's Advanced Optifit Hosel. Loft can either be decreased by 1-degree or increased by up to 2-degrees to help optimise the launch angle and backspin. The lie angle can also be adjusted between Neutral and Draw, which will influence the directional bias. Eight total settings are available to help golfers adjust their trajectory and shot shape and unearth maximum distance gains for their game.
Callaway have recognised that there are many recipes for distance -- no singular clubhead shape, size, loft, CG position, head weight, club length or swingweight optimises performance for everyone. So Callaway has brought together options in the X2 Hot line to promote optimal distance gains for all swings. The standard version of the X2 Hot Driver is 460cc, available in 9°, 10.5° and 13.5°HT lofts, and comes stock with an Aldila Tour Blue shaft. The Pro version, available in an 8.5° offering, is 440cc, features a lower, more neutral center of gravity, and includes a 7 gram external weight. The Pro model will be available with the Aldila Tour Green shaft as the stock offering.
For more information on the Callaway X2 Hot -
Click Here
Callaway Big Bertha
Callaway have announced the return of a lengendary driver - The Big Bertha. The new model is designed to enhance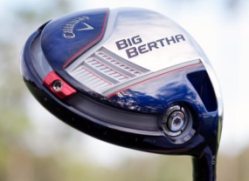 performance and debuts Callaway's Adjustable Perimeter Weighting – an innovative sliding weight that can be moved around the perimeter of the driver head to help individuals produce longer, straighter drives.
Adjustable Perimeter Weighting
Hyper Speed Face
Advanced Adjustable Hosel
Forged Composite
A Total Performance Driver provides a balance of speed and control and is designed for the broadest segment of the player population, including highly skilled amateurs as well as golfers that are new to the game. Callaway drivers designed for this segment put a great emphasis on forgiveness and performance on off center impacts while also providing advanced adjustability to help optimize trajectory and shot shape for a wide range of abilities.
For more information on the Callaway Big Bertha -
Click Here
Callaway Big Bertha Alpha

Along with the Big Bertha, Callaway have launched the Big Bertha Alpha which is the first driver to enable independent adjustments of four significant performance characteristics, optimizing trajectory, control and distance for individual golfers. The four independent variables are loft, lie, CG (draw) bias, and most innovatively (and for the first time ever), CG height.
Callaway have stated that their goal in driver design is to individualize performance optimization for every golfer, giving them the best chance to optimize driving distance.
Gravity Control Adjustability - For the first time ever, the Big Bertha Alpha's Gravity Core lets golfers adjust spin independently of launch angle, a natural (and dramatic) extension to loft adjustability in a driver head. This adjustability breaks the fixed relationship between launch angle and backspin for the first time, providing a major asset in the fitting process to find optimal distance for a wide range of players' abilities.
For more information on the Callaway Big Bertha Alpha -
Click Here
Cobra Bio Cell
COBRA Golf's new BiO CELL Driver is designed to help golfers Go Long. With MyFly8, SmartPad, E9 Faceand BiO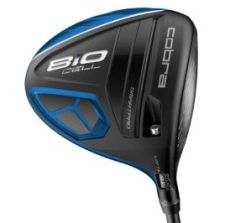 CELLS, the BiO CELL Driver is packed with technology to help improve distance and manage trajectory.
"Our Research and Development team focused on developing a driver that would deliver distance, provide consistency, keep adjustability simple yet effective and offer a great feel," commented Jose Miraflor, Director of Product Marketing at COBRA Golf. "The BiO CELL Driver delivers on all of the above through COBRA's proprietary technology and goes a step further by offering personalization in five different color options."
The BiO CELL Driver features MyFly8, an expansion of the 2013 MyFlyTM technology. MyFly8 provides golfers the option to adjust their trajectory to 8 different loft settings including 9.0°, 9.5°, 10.5°, 11.5°, 12.0° and three draw setting in 9.5°D, 10.5°D and 11.5°D. Utilizing SmartPad technology, the face angle will stay square at address regardless of the loft setting.
New BiO CELLs work with E9 Face Technology to remove weight from the face and reposition it low and back to deliver higher MOI. The repositioned weight provides a larger effective Sweet Zone® to deliver longer and straighter drives on off-center hits. In addition, the BiO CELLs remove weight from the crown and face providing a lower CG and higher MOI for faster ball speeds.
For more information on the Cobra Amp Cell -
Click Here
TaylorMade SLDR
The release of a new TaylorMade prototype driver has caused a stir on both sides of the atlantic in recent weeks and as a result TaylorMade Golf announced the official arrival of SLDR. The new driver features an innovative sliding weight system engineered to launch the golf ball high, fast and long
TaylorMade say that the key to the leap in distance is a lower and more forward centre of gravity (CG). Moving the centre of gravity in this way promotes a hotter launch, low spin and faster ball speed. Similar to the impact the "Speed Pocket" had on the performance of the RocketBallz fairway and Rescue clubs, TaylorMade engineers believe SLDR's low and forward CG placement will redefine driver distance.
For more informtion on the TaylorMade SLDR -
Click Here
Nike VRS Covert 2.0
Nike Golf has announced the launch of it's new VRS Covert 2.0 family of drivers towards the end of 2013. Nike has worked hard to make the new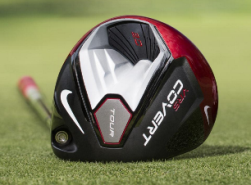 VRS Covert bigger, faster and longer than the original VRS Covert drivers - the world's first to feature conforming High Speed Cavity Back technology - Nike claim the new VRS Covert 2.0 drivers deliver more forgiving distance, faster ball speed in addition to simple, intuitive customisation to meet the swing needs of every athlete.
High-Speed Cavity Back technology redistributes weight to the heel and toe allowing for increased distance and more stability across the face of the driver.
"We re-engineered VRS Covert 2.0 with enhancements to our High Speed Cavity Back technology that allow athletes to experience more forgiving distance than ever before," says Nate Radcliffe, Nike Golf Director of Engineering. "The new VRS Covert 2.0 driver features a redesigned cavity with Fly-Brace technology that ties the sole to the crown. By stiffening the rear portion of the club, more energy is transferred to the face at impact. The end result is even greater ball speed and up to six yards of distance gain over last year's model."
"It's similar to an automotive frame design," Radcliffe adds. "Fly-Brace technology reinforces the rearward portion of the club head to focus impact stress, flexing and subsequent energy transfer to the point of impact."
For more information on the Nike Covert 2.0 -
Click Here
PING i25
PING have engineered he multi-material i25 driver to help reduce spin while increasing launch angle for ideal launch conditions that in turn optimise distance and accuracy. A high strength-to-weight ratio Ti 8-1-1 body is joined to a variable-thickness Ti 6-4 face, ensuring maximum energy transfer for generating faster ball speeds for greater distance. High-density tungsten sole weights lower the CG to reduce spin for a flatter ball flight and a landing angle that maximises roll out. Strategic placement of the weights significantly increases MOI, which means golfers will spend more time in the fairway. Using Trajectory Tuning technology, standard lofts are adjustable +-1/2º. The lightweight, adjustable hosel maintains the same outer diameter and mass of PING's traditional fixed hosels and provides the benefits of adjustability without sacrificing the performance that's often lost in clubs with bulkier designs. PING's industry-first PWR shaft family offers unique weights and stiffness profiles without altering swingweight.
Cleveland 588 Custom
Cleveland describe the 588 driver as their most complete and longest Driver they have ever made and it can be easily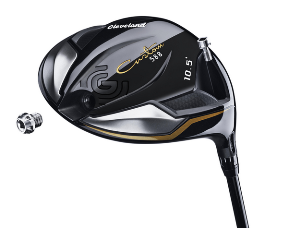 customised to fit every performance demand off the tee. Based on exhaustive testing and tour validation, the 588 Custom Driver features a 460cc titanium head, offering the greatest combination of distance, forgiveness and accuracy in any Cleveland driver ever made.
An adjustable hosel offers 12 different settings to precisely tune loft, lie and face angle – loft and lie have a total range of 3°, while face angle has a total range of 4.5°. The back of the sole has an adjustable weight screw to optimize swingweight, with additional weights are available on request.
The 588 Custom Driver is fitted with a Premium Matrix OZIK 6Q3 Shaft as standard. This is a mid-launch shaft that provides an all-round combination of speed and stability with solid feel at impact. Made by Matrix, one of the fastest growing shaft brands on tour.
For more information on the Cleveland 588 Driver -
Click Here
---
Related Articles
---
What do you think? leave your comments below (Comments)
---
Tags: taylormade nike cobra cleveland callaway
---
comments powered by

Disqus