Worrying drop in Open attendance
---
There has been a big fall in attendance figures compared with the last Open held at Muirfield in 2002.Back then, it cost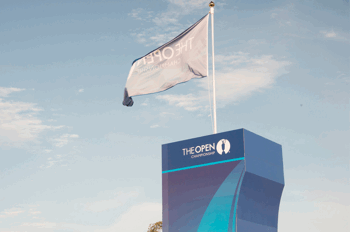 £35 for a day ticket, with pensioners getting in for £20. This year it costs £75 to gain admission for a day - and there are no concessions. For the record, in 2002, 65,099 spectators passed through the gates on the first two days of play. This year, that number has plummeted to 52,537.
It seems a bit odd to be charging so much at a time when so many people are struggling to make ends meet.
But not half as odd as the number of spectators who, having paid their entrance money, sit in front of the giant television screen near the tented village and watch exactly the same coverage they could see if they had remained at home.
Surprisingly, there are no official figures for the number of people who have been treated for sunstroke and dehydration. With the amount of alcohol being consumed, it is a racing certainty that a good number of spectators would be feeling the effects of dehydration.
And as Scots are not used to the sun (well not at this time of year anyway) it would be a shock if several hadn't paid the price for failing to apply sunscreen. There have been a lot of very red bald heads on display all week.
Reassuringly, there have also been a lot of children following the action, and the R&A are to be praised for their policy of allowing kids in for free, as long as they are accompanied by an adult.
---
Derek Clements is a sports journalist with a particular passion for golf with over 12 years of experience covering golf and other sports including Chief Sub-Editor on the sports desk of The Sunday Times. To contact Derek email direct via [email protected]
---

The oldest & most prestigious major, a trip to The Open is a must for every golf fan. From tickets and transfers to hospitality & golf, Golfbreaks.com can build the perfect package to help you experience The Open in style.
---
---
---
PLAY MORE PLAY BETTER - LATEST TUITION TIPS
---