Are Woods/McIlroy about to become stablemates?
---
Rory McIlroy has become a superstar! He is now part a two man headline cast with Tiger Woods. So the news that he is being offered big money to leave Titleist and join with Nike comes as no surprise and when I say big I mean BIG. In fact it is rumored that he has been offered $250 million over 10 years to join Nike.
So where does this rate on the scale of equipment deals in golf? Well it would be pretty much the biggest ever.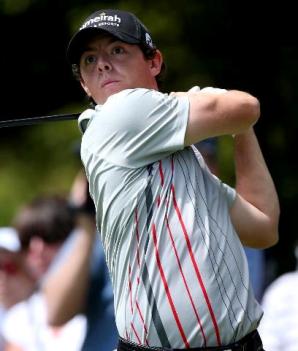 Tiger Woods was offered an initial $40 million by Nike over 5 years when he turned pro in 1996. He then reportedly signed a deal worth $100 million over 5 years in 2001 with Nike. This equates to $20 million a year, Mcilroy would be receiving $25 million a year.
This does raise questions as to the value of this deal to Nike. Undoubtedly McIlroy is a star, but he has two majors to his name and not the six that Woods had in 2001, also Woods was in the process of changing the financial landscape of golf forever. Mcilroy's assent to the the heights reached by Woods is by no means assured and it could therefore be considered as a gamble by Nike. The one asset that McIlroy brings to the party that Woods has always struggled with is charisma and the ability to engage with the fans. This maybe what the money men at Nike are banking on to help reap a return on their investment.
One final issue remains and that is for the McIlroy camp to answer - Is this a good move for Mcilroys game? McIroy has enjoyed huge success using Titleist equipment and his driving stats have been simply amazing since he started using the Titleist 913 driver. Clearly he is very happy with his current equipment and many will see it as a big gamble to change his entire bag when in the form of his life.
McIlroys deal with Titleist ends at the end of 2012, so his time with Nike maybe coming soon. If it was purely a golfing decision it would be hard to argue a change for him, but then again there are another 250 million reasons that he might join Mr Woods in the Nike stable.
---

Be part of the action with a selection of unique golf tournament experiences, from playing in a pro-am with the stars to watching the action at golf's most illustrious events. Whether it's the Masters or The Open, The Ryder Cup or WM Phoenix Open, build your own bespoke package with the experts at Golfbreaks.com.
---
---
PLAY MORE PLAY BETTER - LATEST TUITION TIPS
---