Are These Your Bucket List Golf Courses
---
Golfers are inherently aspirational creatures. They constantly harbour targets. We want to shoot better scores, hole more putts, hit longer drives, and lower our handicaps. This burning mentality is both a constant motivation and inspiration.
But these hopes and dreams aren't just related to performance and individual achievement. The beauty of golf is that you can experience a rich variety of environments. You can visit different countries and climates. But you also have the opportunity to personally walk the fairways of some of the most iconic venues on the planet.
Whether consciously or not, we all have a "bucket list" of sorts listing the things that we'd love to do in our lives. For golfers, the spotlight is often fixated on courses that you desire to play above the rest.
Members of the Golfshake Community often catalogue their own golfing fantasies on Where I Play Golf.
I am no exception to this yearning, and while I'm (generally speaking) fairly contended with my lot and have played The Old Course, Royal Dornoch and Carnoustie, there are places that I would be thrilled to sample for myself.
Giving it some thought, I have picked out ten destinations that reside permanently on my must play ranking waiting patiently to finally be ticked off. Naturally, Augusta National is likely the ultimate for most among you - who wouldn't want to walk in the footsteps of Masters champions and take on Amen Corner?
But I concede that is almost (99.99%) likely to never happen - and I would be just as satisifed to one day attend the tournament and stride around the grounds outside the ropes. That'll do me.
However, the following courses are ones I haven't experienced that I would simply relish playing and be forever grateful to tell the tale.
Please have a think about your own "bucket list" and you may discover that we feel exactly the same way as each other.
North Berwick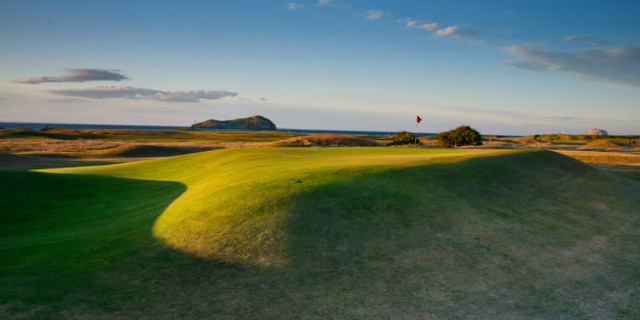 (Image Credit: Kevin Diss Photography)
I have been to North Berwick. I have heard the story of my father playing there alongside leading amateur Gordon Sherry during the 1990s. But I haven't played the famed West Links. The closest that I've gotten is having a go on the adjacent 18-hole putting green.
As someone who is enthralled by old golf courses - quirks and all - North Berwick is the one that is most elusive. Ancient, influential, unforgettable, this revered links is absolutely top of my list and I'm determined to finally make that date. Maybe next year, right?
Prestwick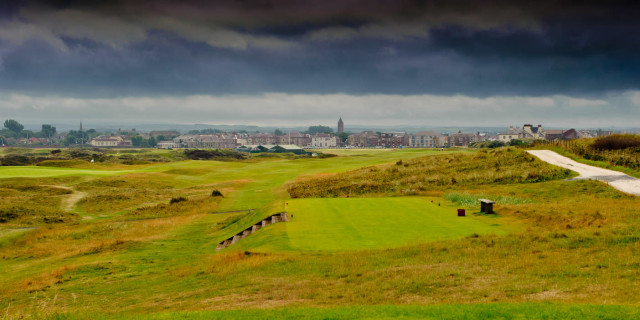 (Image Credit: Kevin Diss Photography)
Renowned as the birthplace of the Open Championship, I spent several childhood holidays in Prestwick, but this legendary course has managed to evade my grasp.
I was guilty of indulging in the deadly sin of envy when a number of my colleagues had the chance to play this historic and undeniably unique layout. One of these days - I'll see the place laid out by Old Tom that Young Tom mastered all those generations ago.
Cruden Bay
This was once considered a hidden gem - but there is nothing hidden about it these days as the secret has long been revealed. From what I've seen, Cruden Bay offers breathtaking scenery and a wonderfully natural landscape to navigate your golf ball around.
Having been captivated by images of the course for years, it would be special to see those views with my own eyes.
Sunningdale Old & New
(Image Credit: Kevin Diss Photography)
The heathlands of England have long fascinated me. It's hard to beat the links of Scotland and Ireland, but this is where the Saint George's Cross rules above the rest.
I could have picked out any of a handful of these institutions found within Berkshire and Surrey, but I have elected for the storied golf club of Sunningdale and its two courses. It exudes a grandeur that I've been intrigued by since I saw Jack Nicklaus take on Gary Player in a match on Shell's Wonderful World of Golf.
36-holes here would be nirvana. However, being a committed vegetarian, I have to pass on the famous sausage sandwich from the halfway house.
Royal County Down
Quite simply, many keen students of the game consider this to be the greatest course on the planet - and I would love to discover for myself just how right they are!
Among other things, the Irish Open returning to Royal County Down in 2024 is something for all golf fans to appreciate - even if we're not likely to secure a tee time ourselves!
Ballybunion
I could essentially substitute this whole list for the entirety of Ireland's western coastline. But I will pick out Ballybunion's Old Course specifically.
Visually, the place looks astonishing, the holes unforgettable, the challenge pure, the memories to last a lifetime. It almost seems too good to be true - but apparently it really does exist and I wouldn't mind seeing it.
Lahinch
It was Old Tom Morris who came to this corner of Ireland tasked with creating a new course on extraordinary, seemingly divine terrain. The great St Andrean was quoted as saying that Lahinch was the finest natural course he had ever seen.
Jon Rahm's 2019 victory in the Irish Open brought Lahinch to wider attention, but it was the atmospheric words of Golfshake Ambassador Andrew Picken in this review that turned my eyes towards this magnificent setting.
Pinehurst
Having lived in St Andrews for years now, it only seems appropriate to aspire to experience its American equivalent. There are nine courses located in this enclave of North Carolina (with a tenth imminent) but I would have to pick Pinehurst No. 2 above the rest.
Partly due to its championship standing, but I also spent countless hours watching videos and reading about the renovation overseen by Bill Coore and Ben Crenshaw to restore the true greatness of what Donald Ross accomplished more than a century ago.
Royal Melbourne
Much like England's heathlands, the Australian sandbelt has long been alluring, with Royal Melbourne's West Course the best known example of a style of golf that is purely distinctive.
Given my fear of flying, long travel or any sense of apparent adventure, it's probably never going to happen - but these lists should never be entirely completed!
Pebble Beach
It's probably more fashionable in certain circles to gaze longingly towards the nearby Cypress Point, but this is Pebble Beach, the site of many US Opens and one of the PGA Tour's most iconic annual stops.
There are few courses worldwide where most golfers can instantly recall numerous holes - this is one of them. Who wouldn't be thrilled by the chance to play them as the waves crash against the rocky coastline?
I've just got to get myself on a plane first...
---
Related Content
Have You Played The Most Underrated Golf Courses in The UK
Have You Played These Scottish Golf Courses
40 Must Play Golf Courses in The UK & Ireland
---
What do you think? leave your comments below (Comments)
---
Tags: golfshake GOLFERS Golf Courses Golf daily picks
---
comments powered by

Disqus