By: Golfshake Editor | Fri 26 Jun 2020 |
Comments
---
Callaway's latest innovation, the MAVRIK Driver, continues an impressive run for the manufacturer, following the recent success of Rogue and Epic Flash. Pushing technology and deploying the advanced use of Artificial Intelligence and Machine Learning throughout the design process, this range consists of three models, the Max, Standard and Sub Zero.
But which Mavrik is for you? Senior VP of Research & Development, Dr Alan Hocknell, shares his own insight behind the drivers, while Golfshake's Ryan Rastall - PGA Professional at Howley Hall Golf Club - tested and reviewed them for us.
Outlining the distinction between the trio, the Standard brings together Flash Face SS20 architecture, featuring a thinner face and expansive area to promote faster ball speeds, while the Sub Zero is a lower spin version with a smaller head, whereas the MAX is generally marketed towards golfers who need that extra little support to launch the ball.
However, that information can only be viewed as a guideline, as the only true way to identify the Mavrik for you is by embarking on a custom fitting journey, having a qualified fitter analysing your swing and numbers to pair that unique golf DNA with the driver that will best help to bring out your full potential on the course.
Exploring that topic, earlier this year, we dispatched Golfshake Members to meet Matt Judd at Callaway's UK HQ, where the guys went through a fitting experience and were matched up with Mavrik drivers, an illuminating venture that yielded surprising results for our golfers.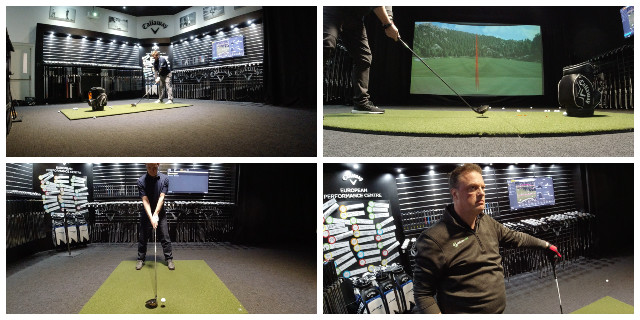 Custom Fitting Feedback
Now, months later, we have caught up with the guys to track their progress and discover whether they found the Mavrik for them.
Hitting shots in a simulator and on the range is one thing, but for Kevin Heggie - who was fitted with the Standard - that transition to the golf course was seamless.
"The shift from my old driver to the Mavrik was thankfully painless! Given the results from the fitting I took to the driver like a duck to water, and was really happy with how it performed from the very first round, and look forward to hitting it more."
Kevin added: "There's a few differences with the driver, but I think the biggest is its consistency, which also aligns with the confidence it gives me when I'm standing on the tee, as I can swing more freely than before. Looking back on my stats I've had some really positive numbers in terms of FIR, plus the distances are consistent and decent, with some noticeable long drives thrown in which weren't all down to the firm fairways we've seen in the last couple of months. Additionally (with support from my coach Alistair Davies) I've grown in confidence when shaping the ball, and I'm hitting more draws than ever before."
Mel Davies, who was fitted with the Sub Zero, said: "I love the look and sound of the driver and would highly recommend going for a fitting and trying it out. Since having the new driver I would say my flight is very similar to before and my average distances (I use Arccos) are up about 10 yards."
One great aspect of being fitted is the assurance and knowledge that the club in your hand is tailored specifically for you. That is something that Kevin has taken a great deal of confidence from.
"The fitting experience was so thorough and comprehensive in narrowing down the fitting options to find the optimum solution, it really did an excellent job in creating a driver which gives you belief in executing your shots on the course.
"When drivers cost so much, it really makes sense to get fit, and considering there are so many places running fitting events, there really is no excuse not to!
"It's a shame I couldn't have been fitted for the rest of my woods and hybrids!"
Mel reiterates that sentiment with his feedback.
"I have always been a big advocate for custom fittings. You know you are coming away with the correct club for you. To spend any amount of money (and some clubs are expensive) and not get the correct fit is madness in my eyes. Since first being custom fitted, my game has improved no end. It's a real must do for me."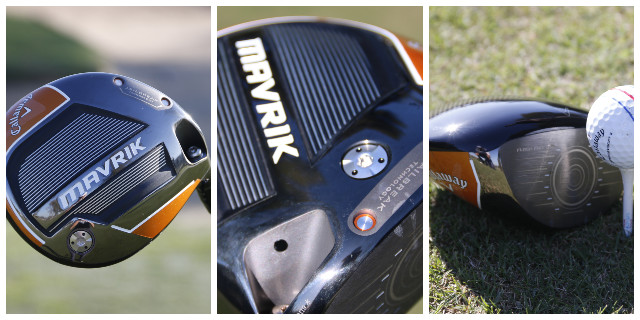 Find Your MAVRIK
Ultimately, whatever the model, however it's configured, there is a MAVRIK for you. Custom fitting is the only sensible route to uncovering it - as Kevin and Mel can attest to - and finding the right driver for your game.
Should you be considering investing money in a new Callaway driver, starting your journey and following the examples of these Golfshake Ambassadors is the only way to go.
---
Related Content
Golfshake Members Fitted for Callaway MAVRIK Drivers
Callaway MAVRIK Drivers Review
Callaway MAVRIK Drivers - Tech Talk
---
What do you think? leave your comments below (Comments)
---
Tags: Mavrik drivers custom fitting callaway
---
comments powered by

Disqus