Jack Nicklaus Makes Case to Roll Back Golf Ball
By: Golfshake Editor | Thu 22 Feb 2018 |
Comments
---
Jack Nicklaus is the most decorated major champion in golf history, but he's also likely the top ranked talker during press conferences. Forever engaging and willing to address complex issues, the 78-year-old addressed the media ahead of this week's Honda Classic – played on his PGA National design at Palm Beach Gardens – and commented directly on the distance debate that the game's two governing bodies – the R&A and USGA – are looking to tackle.
When asked about slow play on the tour – a subject addressed on the latest Golfshake Podcast – Nicklaus directed the discussion to what he believes is the main offender for the increasingly lengthy rounds we are seeing on the professional circuits.
"The golf ball is the biggest culprit of it. I mean, if you took a golf course that we played, we used to play golf courses 6,500 yards, 6,600 yards and that was a championship golf course. Today you're 7,500 or 7,600 yards. The older golf courses, the tees, the greens, were very close together. The golf courses built today, they spread them out for real estate purposes.
"I think it just takes longer to play. Now, I don't think that's good. I think the golf ball is something that brought back -- if you bring it back 20 percent, you know, that will bring it back to what it was in about 1995 when we last played the wound golf ball.
"I had dinner with Mike Davis (the USGA's Executive Director) on Sunday night, and Mike said: "We're getting there. We're going to get there." He said, "I need your help when we get there."
"I said, "That's fine. I'm happy to help you." I said, "I've only been yelling at you for 40 years." 1977 is the first time I went to the USGA. I said, "I assume you're going to study for another ten years or so, though."
"He says, "Oh, no, no, no. We're not going to do that." He says, "I think we're getting closer to agreements with the R&A and be able to do some things and be able to help," because the R&A has been -- sort of doesn't want to do anything. I'm hoping that's going to happen. I've talked to Mike a lot. Mike's been very optimistic about wanting to get something done but hasn't been able to get there yet.
"You know, if you look at what happened, there's three things we have in the game of golf that really causes it to be slow and take longer: And that's the golf ball, but the golf ball -- it's the length the golf course, the time that we play. The amount of money it costs is a very big detriment to the game because if you have more land and more fertilizer, more water, it costs more money. It costs more to play the game, and the game is pretty difficult."
Mentioning the apparent reluctance of the R&A, that mood appears to be shifting, after Chief Executive Martin Slumbers remarked to press last week in St. Andrews that: "There has been a significant move up across all tours. We're looking at the longest on record average driving distance. It's caused us as well as our colleagues at the USGA serious concern."
As Steve Eubanks noted in the Global Golf Post, Nicklaus' calculation of reducing the distance by 20% is flawed and would see world number one Dustin Johnson average 244 yards off the tee – less than what the Golden Bear recorded in the 1960s – but the basis of his argument (something he has opined on for decades) is demonstrably true. Players are hitting the ball further, courses are subsequently being stretched longer, and consequently the time it takes to play increases.
Classic championship layouts have been pushed beyond their limits, compromising the challenge they present to the world's best players unless trickery becomes involved with the setup. Nicklaus – a six-time Masters winner – remarked that: "I think we only have one golf course in this country, my opinion, that's not obsolete to the golf ball and that's Augusta National. They are the only people that have enough money that have been able to keep the golf course and do the things you had to. They are even buying up parts of country clubs and roads and everything else to get that done."
We have seen Augusta National extend from measuring less than 7,000 yards to almost 500 more this century, with further extensions planned for the 5th and 13th holes. No other venue has that ability, with the legendary Old Course at St. Andrews – host of the 150th Open Championship in 2021 – now featuring tees that are quite literally outside the boundaries of the layout, having to combat distance with unnaturally fast green speeds that have contributed to recent majors at the Home of Golf being delayed due to high winds.
The real complexity of the debate comes down to the affect any change would have on the everyday golfer at home, but Nicklaus has his own theory as to what could be done to make the game adjustable and provide an opportunity for the ball manufacturers to thrive under new conditions.
"I also have the other philosophy, too, that rather than if you don't change the golf ball, rate the golf courses. Rate the golf courses: 100 percent golf course, 90 percent, 80 percent, 70 percent, 60 percent golf ball, and then have the golf ball manufacturers make a golf ball that fits that golf course.
"If you do that, then the manufacturers make a whole bunch more golf balls and a whole bunch more skews for them to sell. And what that means is when you get a golf course that's, I don't know, you go to any golf course here, you might rate it as an 80 percent golf course or 70 percent golf course, 70 percent golf ball. 80 percent balls are what we played in 1995 for all intents and purposes. Was that a bad golf ball? No. People played a lot of good golf with that. But you don't need 7,500 yards to play it.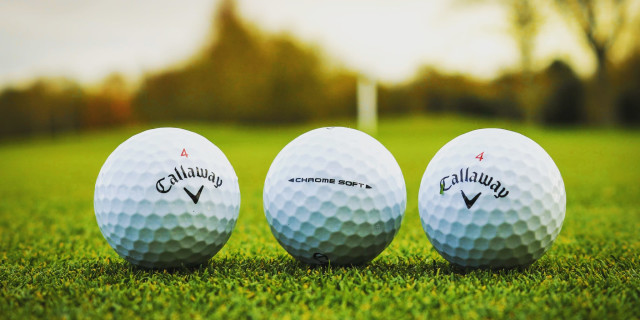 "And so then if a guy wants to play with a 90 or 100 percent golf ball, it makes it shorter and faster for him to play. We're doing -- we've got a lot of places where we've got golf courses we want to redo and we've got maybe 105 or 110 acres and they have a nice 5,800- or 5,900-yard golf course and they say: What do we do, how do we compete and how can we sell this product?
"I say, well you can sell it with a 75 percent golf ball or 70 percent golf ball, and somebody wants to play with a regular golf ball, it's faster. But I mean, if you have enough -- if you have the USGA, which I've talked to Mike quite a bit about, get the golf associations around the country to rate courses, then it becomes the manufacturers, and the manufacturers sell a lot more golf balls."
There is a sense that change is potentially afoot, but the nature of that remains unclear, and logistical questions and concerns will remain for many. But one thing is for certain, golf's most revered champion will continue to make the case.
---
What do you think? leave your comments below (Comments)
---
Tags: tour slow play jack Nicklaus
---
comments powered by

Disqus