Interview: Brian Bazzell - The story behind TaylorMade's Twist Face Tech
---
TaylorMade's new M3 and M4 drivers feature the company's breakthrough Twist Face technology, designed to offer golfers straighter shots more often, along with numerous other pieces of tech.
Along with the new drivers, the company also released new fairway woods, hybrids and irons in the M3 and M4 range.
Golfshake's Owen Davies caught up with Brian Bazzell, Vice President of Product Creation, ahead of the launch to talk about the clubs that are jam packed with technology, such as Twist Face.
"What is the face today?" asked Bazzell. "The face today has curvature to it, it has bulge and roll, and that was designed over 100 years ago and the design intent was that when shots are hit off centre, there's a gear affect that happens and if you curve the face properly for the centre of gravity, it actually gets those balls to come back to centre.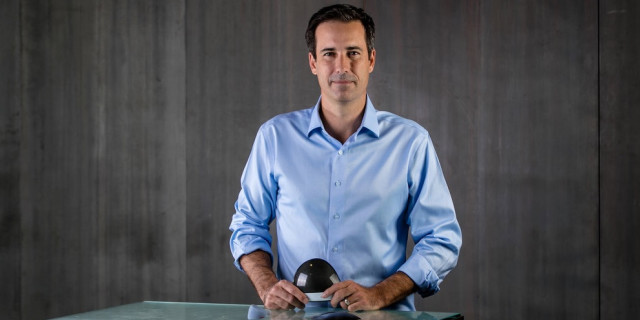 "What's changed now is that we have access to data at a rate you could never imagine. What we've discovered is the bulge and roll is fantastic though there are slight flaws in the actual performance, across every company.
"The twist face is really designed to have the proper curvature of how golfers are presenting the club at impact. So now we're actually really correcting those flights to the way that golfers bring the club to impact, of all levels.
"There's a trend across all golfers. They hit it low out the heel. When they close the face more they hit it toe-ward and higher, and visa versa. Now we have the face twisted a little, it's going to make straighter shots.
You could ask the question why nobody has picked up on this, 100-years after the bulge and roll face was designed. Bazzell had the answer.
"I think the challenge is that you cant just take a couple golfers out and hit some shots and expect it to learn something from it," Bazzell added. "You need thousands of shots in every zone of the face.
"Were talking accurate data to tenths of a degree that you can trust. You need that, and then you need to know what's happening with the ball and where it's landing and have accurate data there.
Developing such technology does not happen overnight. It a long process before a product is brought to market, and that is exactly what happened when designing the Twist Face and numerous other technologies in the new M3 and M4.
Bazzell said: "So it's been about three or four years from the time that I know the light bulb went off with me sitting with the research team looking at data. You see the trend in that data and then you question it.
"For me at that moment three years ago was like, we have got to figure this out. This is incredible. The manufacturing has to change a bit and we had to get it right, and so that is where we're at today.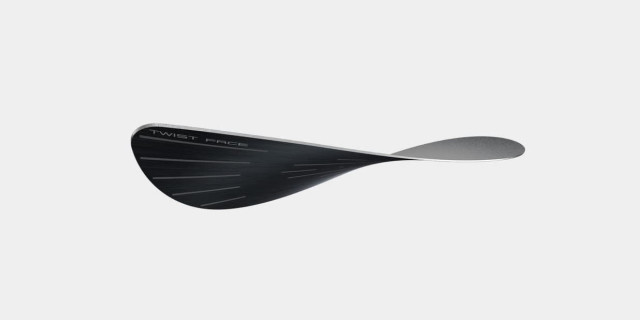 "That was the most difficult thing, getting the data to have the insight. The second part to that, it wasn't necessarily to say 'How are we going to twist the face?' or how to weld it. Those were not as difficult.
"What was difficult was having a twisted face with an inverted cone with a slot design, designed to flex and rebound and to get that to work in unison to be at USGA limit and have as larger area as we possible can. That whole system has to work together. That's what was challenging."
Another key piece of tech in the new M3 and M4 drivers is the Hammerhead Slot, which is housed in the sole and has been engineered to work in combination with Twist Face and Inverted Cone to deliver maximum ball speed across a larger area.
"The slot design actually started back in Rocketballz fairway wood and was really to break the boundary and create more flexibility, drop the unwanted spin while adding ball speed," Bazzell added.
"Then we put it into a driver and then as it came to life in the M2 drivers. There was an advantage there in that you could have a very forgiving head and provide more ball speed and drop the spin that comes typically in a forgiving head because the CG is usually further back. Now you get high launch and low spin.
"Now we're at a place where we can optimise that with Hammerhead Slot. What I mean is, take it to the next level and bring speed and drop spin like a speed pocket but stiffen up the outer regions a bit to make the face thinner and more flexible in a larger area. So now, especially in the high toe and high heel, we're getting more ball speed.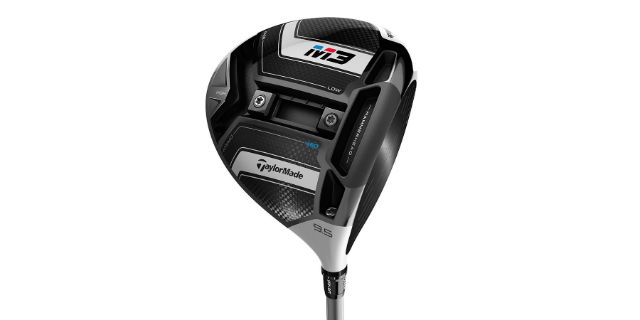 "You get other benefits when you make the face lighter. You get to put the weight down, make the inertia higher so it's stable too.
"When you start to get into the differences between M3 and M4, the M3 you can clearly see has way more carbon fibre. We've increased the use of our carbon fibre but it's one layer thinner than last year.
"It's one thing to free up the mass but another to do something with it. The M3 has a new Y track and now you can get draw and fade on a highly forgiving setting because it's in the back section. We would never have done that in the past because we couldn't keep the CG down low enough.
"The other cool part about the Y-Track is it's connected so moves throughout the head. You get a bigger degree of setting because you can move both ways throughout.
"In the M4, the Geocoustic is another piece that differentiates it to the M3 and allowed us to make the face larger with an explosive sound."
For many, it is refreshing to see a golf club manufacturer focus on producing straighter shots, as oppose to added distance.
However, that is not to say that times have changed and companies will no longer focus on distance, as Bazzell explains: "I don't think it will ever stop in terms of distance gains.
"Even if it's half a yard. I know the best players will take it every day of the week and certainly every amateur. Whether they admit to it or not, if you can show them 1mph or a couple yards of distance, they'll take it.
"I think some changes have been made, like the hammerhead slot, you can make more speed on a larger area of the face for average distance. The centre shot maybe doesn't change as much, but all your shots away from the centre will change. So this continual dedication to get more distance is still alive."
The introduction of Twist Face in TaylorMade's new M3 and M4 drivers is only the beginning. The next process is finding out how to incorporate that technology throughout at set, which Bazzell agrees will not be easy.
Bazzell said: "I definitely think that there potentially is the opportunity to expand it into other golf clubs. The data we acquire to understand whether it will work or not is significant.
"It's a little trickier but that's not to say we're not looking at it and I like to think that we can come with certain breakthroughs in the future."
That's not to say the technology in the new M3 and M4 irons is not impressive. The new RIBCOR technology works in conjunction with Face Slots to stiffen the area outside the scoreline areas, while retaining flexibility and COR in the area inside the Face Slots.
"We've got to a place over the last 10 years making distance irons that we've been able to thin that face out to a degree that you're coming up to the limits of durability," Bazzell added.
"Now we've got the speed pocket and the face slots, we got the CG really down low in the M2s, so now we're riding distance and height. But two of the things that are struggles in distance irons, is you start to get this energy loss so you're not maximising the flight of that shot.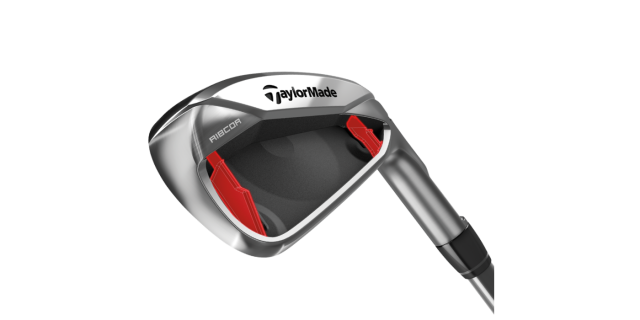 "So that's one. The second one is in distance irons, sound and feel are a real challenge because you're basically making a bell.
"What RIBCOR does is, because we have face slots, flexibility starts right there and everything outside of them really sort of is a playground to improve this product.
"The RIBCOR, these two ribs that are parallel right up and down next to those face slots, stabilise the head to a degree that allows us to have more energy going into the golf ball, more inertia in the head so more stability. And from a sound, feel and vibrations standpoint it is game changing. It's a significant breakthrough on the iron side."
To learn more about the technology in TaylorMade's latest product line, visit the TaylorMade site here, or find more on Golfshake here.
---
What do you think? leave your comments below (Comments)
---
Tags: taylormade
---
PLAY MORE PLAY BETTER - LATEST TUITION TIPS
---
Leave your comments below
comments powered by

Disqus