Golfing 4 Life End of Year Report
---
Golfshake ambassador Andrew Picken updates us on Golfing 4 Life at the end of the core 2017 UK golf season.
---
If you are a regular reader of my scribbling you may remember a report concerning a fantastic day playing in the inaugural G4L Media Invitational day at the excellent Centurion Club in Hertfordshire.
I was lucky enough to be invited by the not for profit charity known as Golfing4Life and was greatly impressed by all those involved; its founders, its coaches and organisers, and of course, the elite golfers themselves.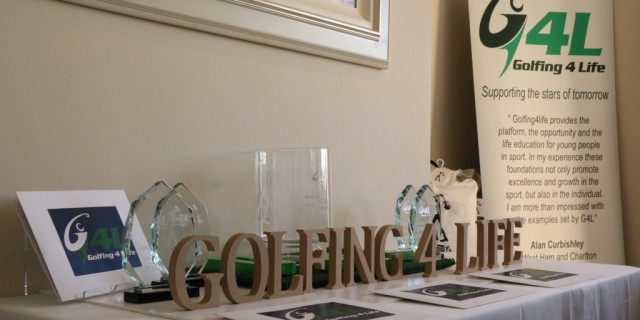 The aim of the charity seeks to develop the talents and skills of youngsters who have the potential for greatness but for whom lack of finances would be a barrier, with a focus on;
Achieve and maximise potential and golfing ambitions
Create a platform from which they can grow as a person
Learn from accomplished players and internationally acclaimed coaching staff
Display magnanimity with life education and charitable aspiration
G4L tries to blend a balanced package of helping elite juniors achieve their dreams, providing coaching for those juniors who would not normally be able to afford it, and raising money for very worthwhile causes, in particular the Teenage Cancer Trust.
I was greatly impressed by all those I met during the day and as a result have followed the progress of G4L with great interest over the last year.
The aim of Golfing4Life is not just the development of playing skills, but rather an holistic approach which includes the development of the golfers as people. I recognised the abilities of this group of golfers and quickly realised that they will form the basis for many of the Star golf professionals of the future.
I really liked that there was a clear understanding that not all will "make the grade" and everything is done to ensure to provide for needs outside of the world of elite golf. There are schemes to support internships; opportunities to gain "real" work experience away from golf. In addition the direct links to the Teenage Cancer Trust provide these athletes with access to the realities of life outside of golf.
I was also impressed by the support networks that parents and carers evolved for each other as it must be a difficult parenting proposition dealing with super talented athletes. Information and guidance passes between the groups of parents in dealing with both success and failure. In talking to some of the parents it became clear that an ability to deal with failing to be selected is just as important as dealing with the successes.
I recently got to catch up and chat with James Byers, one of the founders of G4L. I asked him how he feels the last year has been for the charity and wanted to know his personal highlights.
I initially thought it would be a list of the golfing achievements' of the group but the first thing that came to his mind was a young man who had closely missed selection for his country and had been devastated. The group rallied around and gave him the support based on experience that he needed and he has gone on to fulfil many of this golfing goals and ambitions despite this disappointment.
This is the thing that has impressed me most about this group is the support from rivals and other golfers through social media and the like. There is a genuine feeling of family with the G4L group as a whole.
I asked James to highlight his personal highlights and he mentioned the performance of G4L Ambassador, Marco Penge. He has an incredibly impressive biography.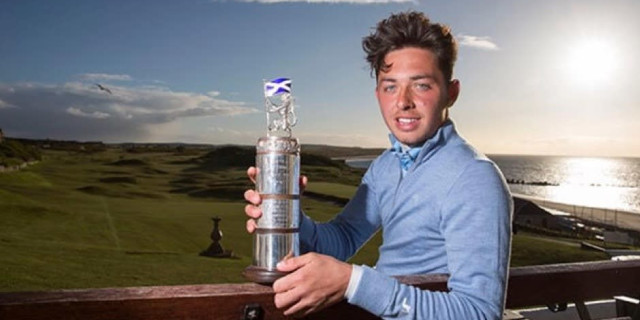 Marco was selected for the England squad in 2012 when he was 14. He is a past winner of the prestigious McEvoy Trophy and equalled the tournament's best score. He also won the Fairhaven trophy in 2013 and 2014 and is the only player to have won twice and equalled the tournaments best score as well. He was runner up in both the Spanish Amateur Championship in 2017 and the Australian New South Wales championship.
He recently announced that he was becoming a professional and is now playing Euro Pro Tour events. Check out his web site (www.marcopengegolf.com) for full details of his stellar amateur career to date. Definitely one to watch for the future.
James also pointed out the superb performances by Charlie Strickland. He is currently ranked 323 in the W.A.G.R (World Amateur golf Rankings) at just 18 years of age.
In a glorious period in the early part of the season he won the Duncan Putter, McEvoy Trophy and came a very close second in the Lytham Trophy to Jack Singh Brar.
Many of the players are supported by G4L and I was particularly pleased to see Conor Gough feature on the team sheet. Conor was in my team last year and is the best 14 year old golfer I have ever seen. Congratulations also to Ben Jones, Charlie Strickland and Tom Plumb being included in the GB & I Jeaques Leglise trophy.
Detailing these team selections is the easiest way to illustrate the quality and potential of the players being supported by G4L.
James and his colleagues have established links and networks to some highly influential groups within elite golf. They are supported by J Lindeberg Clothing and have superb relationships with Club Incorporated.
Golf at Goodwood also support G4L in a very practical way by opening up there facilities to all within the G4L stable. Having access to this quality course and practice facility is another important development for the charity.
Another recent development is a partnership that has developed between www.schoolexams.co.uk
This is an excellent resource for supporting G4L players who are studying for GCSE exams. This link provides direct access for students to study whilst still being able to attend the many golf related activities. Time Management for elite younger golfers is a recognised issue by the group and this support is designed to support the student in a really practical way. They are given access to a virtual tutorial and examination practice by a highly recommended educational support programme. Another example of the all round support being given to the G4L players.
The links with the Teenage Cancer Trust are also well established and there are plans for more partnerships, including music events in 2018.
G4L also have a new partner , Prodream USA who will be an advisor for college placements in the US. Founder of Prodream , ex walker cup player Lorne Kelly will assist players with NCAA and college board registration seeking the best university scholarships for our G4L players.
Lorne has a wealth of experience and a reputation not only as a complete professional in his field, but also as one of the world's finest college consultants.
The first G4L - ProDream scholarship will be awarded to Enrique Dimayagua.
Enrique, in the opinion of G4L,is one of the finest young players in England. Enrique will also be highlighted in a new film advertising G4L which will help to raise funds for scholarships, bursaries and tournament support.
The Golfing4Life business advisory board will also be set up for 2018 which will include CEO's of various corporate houses and institutions. The intention will be to raise essential funding for initiatives such as ProDream , apprentice schemes away from golf and financial support for the players.
For more information about Golfing4Life, visit their website, Golfing4Life.com, or call James Byers on 0201 720 5236.
---
What do you think? leave your comments below (Comments)
---
---
PLAY MORE PLAY BETTER - LATEST TUITION TIPS
---
Leave your comments below
comments powered by

Disqus