Galvin Green ARGON Jacket and ARN Trouser Review
---

While this is a review of the new ARGON Jacket and ARN Trouser from Galvin Green it is really a review of the new technology that is featured in the garments. C-Knit is being hailed as revolutionary, but why? Well it is the first 3-layer Gore-tex fabric used by Galvin Green and boy does it make a difference!
Galvin Green have been known for their market-leading waterproofs for well over a decade and it is their constant strive for innovation that sees them keep ahead of the competition. Further proof of this arrived with the inclusion of C-Knit in the range. First used in the European Ryder Cup team's waterproof garments has now made it's way into the range appearing in the ARGON and ALDRIN Jackets and ARN Trouser.
The Technology
C-Knit technology was created by a small Japanese firm which has since been bought by Gore makers of Gore-tex. The fabric itself is circular knit that forms the backer to a three-layer system. An outer lining is then layered with Gore membrane and then the inner layer is the C-Knit backer. This makes for a ultra-lightweight, waterproof and breathable fabric.
The C-knit backer allows other garments to slide and glide across other clothing meaning that it's more comfortable to play and in and easier to get on and off.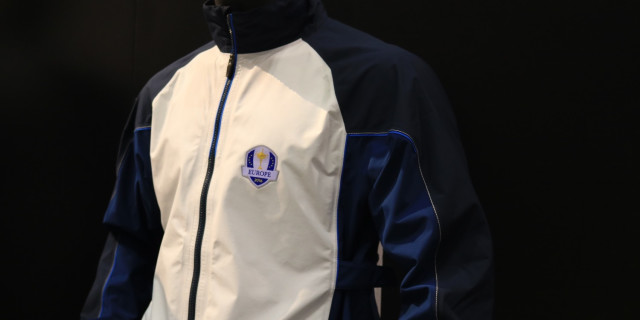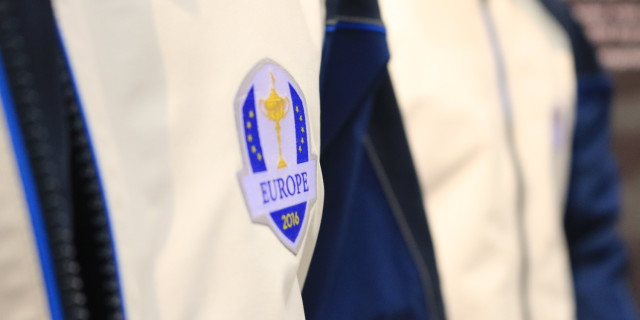 Golfshake Review
Looks
Moving away from the traditional black is a great move by Galvin and I love the mixture of grey and other colours in the garments (Black is still one of the options should you desire the traditional look). Galvin have always signaled the areas where their garments have been stitched with different colour fabrics and the Argon Jacket is no different. As you would expect the jacket looks premium and actually quite distinctive with the rubberised colllar and sleeves.
Maybe the most eye-catching garment in the Galvin Green C-Knit line-up are the ARN trousers. The grey looks fantastic in my opinion and really sets them apart. The zips are white and very noticable as a result. Personally I love the design, but if you do want to stick with black, they are also available.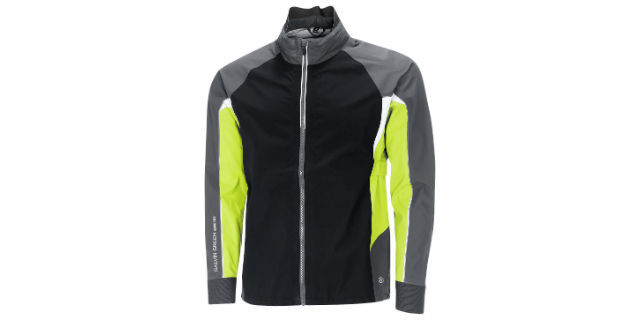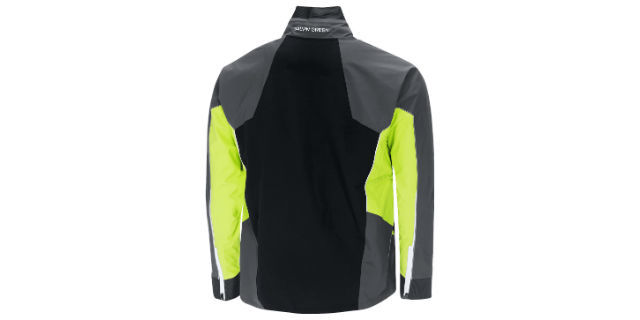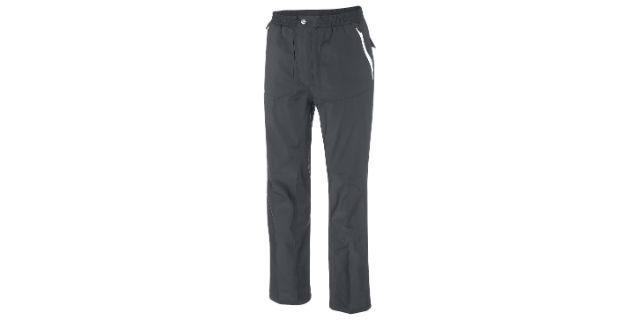 How did the garments perform?
The first thing you notice and maybe the most important thing for me is how lightweight the jacket and trousers are. The weight is so little it is almost hard to believe when you pick them up for the first time. For me, there is nothing worse than wearing heavy waterproofs, you struggle to swing and feel restricted. The new technology employed by Galvin Green certainly goes a long way to eradicating that feeling.
Not only are the waterproofs lightweight they are also very comfortable. The 'slide and glide' feeling that is a direct result of the inclusion of C-Knit technology is apparent and even if you are not a fan of wearing a waterproof jacket while playing it is hard not to be impressed with the lack of restriction.
They only real downside for me was the lack of pockets on the jacket, while I understand that pockets add weight and that is undesirable, I did find myself constantly reaching for a pocket, something you might get used to, but I missed having them when testing.
In terms of the jacket and trousers ability to repell water I could not fault either garment. I played in some seriously heavy rain to put them to the test and they passed with flying colours.
Pros
Lightweight, breathable and comfortable to wear. Innovation that makes a real impact.
Cons
This is a market leading suit with great innovation, but you will need to to take a deep breath before reaching for your Wallett. The lack of pockets means that this really is a golf performance jacket and not all that usefull for other activities.
The Bottom Line
The technology is a real innovation that once again moves Galvin Green ahead of the competition. The performance is stunning and the lightweight material is a massive benefit. You will however have to pay for it and the price will be too much for many. If you are one that really adheres to Galvin Green's motto - Never Compromise' - this is the waterproof suit for you!
Owen's Rating - 9.5/10
The ARGON Jacket and ARN Trousers are available now from Galvin Green stockists with both carrying a SRP of £349.99.
Read our feature interview with Mats Lundqvist on Galvin Green's use of the new Gore C-Knit Technology - Click Here
---
What do you think? leave your comments below (Comments)
---
Tags: galvin green
---
PLAY MORE PLAY BETTER - LATEST TUITION TIPS
---
Leave your comments below
comments powered by

Disqus