Feature Interview - Mats Lundqvist on Galvin Green's new C-KNIT technology
---
Galvin Green is widely regarded as the leading, premium technical performance brand in the world, and for 2017 they have introduced a Multi-Layer Concept to offer complete protection, with a seemingly weightless feel.
This break through in waterproof technology has been praised by many of the Tour's leading players, however it was a long road to create an almost perfect garment.
Golfshake's Owen Davies caught up with Galvin Green's lead designer, Mats Lundqvist, to talk the processes of creating the Multi-Layer Concept and the technology behind it – including the impressive C-KNIT technology.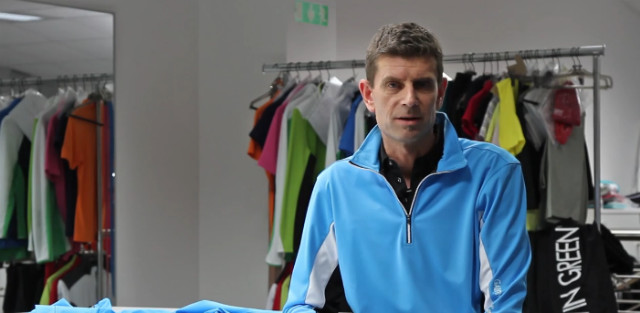 Mats said: "When we started back in early 1990, we started doing rain gear for golfers because we found being golfers ourselves, we couldn't find anything that was good to play golf in. Everything was too bulky and too wide armed and we started to adapt our designs to be more focussed on golf only.
"That has taken us on a long route to build what we call the multi-layer concept. We started testing stuff and we found that we needed to wear something that doesn't prevent your body from breathing.
"So we started developing new fabrics, new ideas to make sure that your sweat moisture passes through the whole layers. Since then we have created all our different layers and tried to perfect them in terms of fabrication, size, fit etc.
"This is a continuously ongoing process to find better fabrics, and improved fabrics because fabric technology evolves.
"This is what we are doing now. We're trying to for-long our idea and create new things. Over the last four or five years we have, not perfected but, made it even better.
"We see now, fabrics that don't live up to our standards, so we've added these new fabrics to make them better.
"I must say that now, we're really tuned into our idea. Everything works.
"We've been searching for a fabric for a number of years and had a discussion with GORE, for them to develop this for us. There are a lot of people working with product development. It will take, from the start, six or seven years. It's a long process.
The Multi-Layer Concept was introduced during the 2016 Ryder Cup, a feat that Mats is proud of – including the feedback from the players.
"It's really great that we could launch it on the Ryder Cup team," Mats added.
"We got very good feedback and they felt really comfortable. With our heritage and our design philosophy, it was perfect for them.
"A Ryder Cup player or any golfer really, they just want the protection from rain or wind, and they don't want to feel the garment. This is so light and has the details you need, for example, you can adjust the chest tightness and make it into your own size."
"I think, for us it's one of our biggest things that we are completely focussed on golf and everything we do is golf."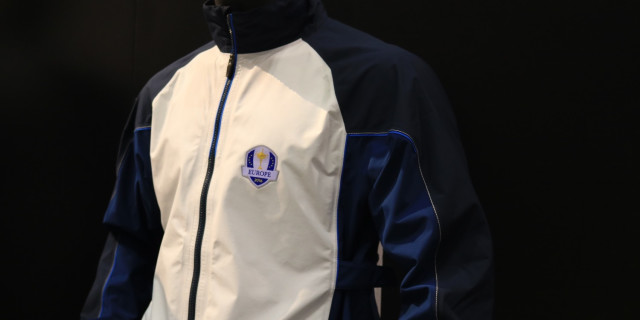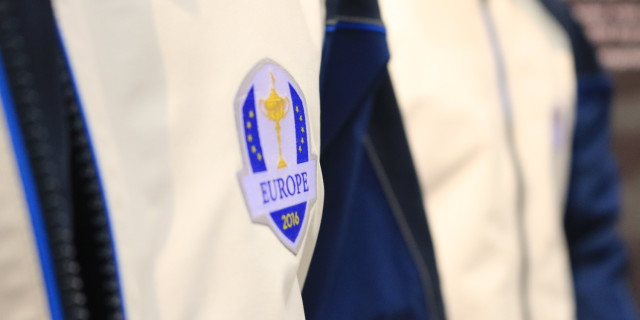 The Multi-Layer Concept features GORE-TEX fabric with a C-KNIT backer, GORE-TEX fabric with mesh lining and further GORE-TEX Paclite technology.
Mats went on to explain the technology involved in further detail.
"It's a brand new technology for waterproof – GORE-TEX with C-KNIT backer. The C-KNIT backer is actually what you see on the inside. The C stands for Circular, so Circular Knit, and it's a super lightweight fabric.
"Before it was used in apparel or the fabric industry it was used in medical applications. This fabric, weighs roughly 20grams per square metre, which is super super light and super thin.
"The whole package here is a three-layer fabric. On the outside is a Polyamide, in the middle we have the GORE-TEX membrane then the C-KNIT, laminated on the bottom. We have been searching for a three-way fabric to use in our gear for five, six, even seven years.
"GORE-TEX has been doing three-layer fabrics for a long time. All of that has been too big and too heavy and more for ski-wear. We haven't been able to use it. We've made numerous prototypes and coming up with the same result - no we can't use this.
"So we were really thrilled when we saw this fabric a couple of years ago. It gives all the best features that we've released. We have a lightweight, soft handle and will stretch.
"It has got the stretch. That's really rare for a three-layer fabric because we have to deal with it two times. Once with the outer and once with the inner. The more glue you use, the less it stretches.
"All golfers know that if you have garments that tend to snaggle when you swing, they stick to you and you feel uncomfortable. This C-KNIT fabric is smooth and it is designed to be as smooth as possible, to slide and glide throughout the swing. It's very comfortable to swing in.
A similar process has been taken in the wind stopper range, as Mats explains.
"We're doing what we call a hybrid garment where we combine different fabrics. Some parts of the garment are a very lightweight wind stopper fabric, other parts are using a little bit thicker fabric, to give more warmth on the parts of the body where you need that.
"This root is probably something that we will see more of in the future when we start bonding garments. Different parts of it are different fabrics to give different performances."
You can take a look at other Galvin Green articles on Golfshake by clicking the links below.
Galvin Green Pushes Technology in 2017 Collection >>>
Galvin Green Unveils Weightless Wind Protection Jacket >>>
PGA Professionals Hail Use Of C-KNIT Technology In Latest Galvin Green Range >>>
Alternatively, visit the Galvin Green website here.
---
What do you think? leave your comments below (Comments)
---
Tags: Mats Lundqvist galvin green
---
PLAY MORE PLAY BETTER - LATEST TUITION TIPS
---
Leave your comments below
comments powered by

Disqus