2017 US Open Preview, Picks & Analysis
---
A course that is just 11 years old will host the US Open. It is called Erin Hills, it is a monster and the man who lifts the trophy will have to be able to do two things - hit fairways and putt like an angel. Oh yes, and he will almost certainly have to manipulate his golf ball in the wind. For Erin Hills is located near Milwaukee in Wisconsin, and a strong breeze is almost guaranteed.
It is a course and a tournament that should be made for Jordan Spieth. And yet... His recent play has been erratic. In particular, his driving is a huge worry. When he was winning just about every event in which he played, Spieth was rifling the ball into the heart of almost every fairway. He no longer does that. Worst of all, he has developed a habit of missing fairways by a long, long way. You may be able to get away with that in run-of-the-mill PGA Tour events, but not in the US Open. He still has what is surely the best putting stroke in professional golf, but he cannot depend entirely upon that to produce the sort of scores that will allow him to contend.
Spieth is from Texas, so he knows how to play in the wind, and indeed he relishes it. It could be that having to shape shots into a breeze, or against a crosswind might be precisely what Spieth needs, but don't bet on it.
Phil Mickelson has announced that he won't be playing because his daughter's graduation takes place on Thursday, the day the tournament begins. But he is still in the entry list, so we are going to assume that he will be playing.
With six US Open runners-up spots to his name, Mickelson is desperate to land the one major to elude him, but family is extremely important to him so he really might give the event a miss. And while Lefty has produced some exceptional golf during the past 12 months - who will ever forget his head to head duel with Henrik Stenson during The Open at Royal Troon - there is one big concern, namely that he misses far too many fairways. Sure, he retains all his remarkable recovery powers on and around the greens, but you cannot possibly win a major if you are playing most of your second shots from the rough. And by all accounts, the rough at Erin Hills is going to be thick and juicy.
If only somebody could persuade Mickelson to leave his driver in the boot of his car for all four days of the championship, then he might well have a chance of winning. But it is never going to happen. The course can be stretched out to almost 8,000 yards, but the USGA plans to make do with using only about 7,600 of those yards. Yes, that is long enough for us mere mortals, but Mickelson could easily negotiate that sort of length with a three wood. Sadly, his macho, attacking instincts will preclude him from adopting such a common-sense approach. So expect him to treat his fans to yet another roller-coaster ride, one that is likely to end in bitter disappointment once again.
Had Rory McIlroy been able to get some competitive mileage under his belt, it is safe to suggest that he would have been making a fair run at this tournament. But his season has once again been ruined by injury. If he does make it to the first tee - and he has declared himself fit - the chances of him being able to get into contention and remain there are almost non-existent. McIlroy is a magnificent driver of the ball but you cannot take as much time away from the game as he has and expect to come back firing on all cylinders. And then, of course, there is his putting. It is never the strongest part of his game, but on a course such as this, where the greens will be like glass, he could suffer nightmares.
Rickie Fowler is overdue his first major. He has been knocking on the door for number of years now, and has come close several times. That he has the game and the temperament to win a few majors is beyond doubt, but many things need to align for that to happen.
If you are looking for a surprise winner then you might consider the merits of Jon Rahm, Alex Noren and Pat Perez.
Let's start with Rahm. This time last year, the chances are that most of you would not have heard of him. He was a terrific young amateur who had made his mark in the United States, but there seemed to be nothing terribly remarkable about him. It is a very different story now. Having comfortably gained his card in 2016, and nearly won on two occasions into the bargain, the Spaniard has already won this year, taking the Farmers Insurance Open at Torrey Pines after holing a monstrous putt on the 72nd green. That tells you that Rahm can take care of tough courses.
And week after week, he turns up at courses he has never seen before and finds himself in contention. It is a rare talent. Rahm hits the ball miles. But here's the thing - like Dustin Johnson at his best, Rahm finds the middle of most fairways. And he is a magnificent iron player. Oh yes, and the boy can put too.
Perez may seem like a outfield choice but he is having the best spell of his career. For years, he was held back by a volcanic temper that got him into all sorts of trouble. He fell out with fans, was almost disowned by his father and finally decided the time had come to do something about his attitude when he nearly reduced two young autograph hunters to tears. He still shows his emotions on the golf course, but no longer do we see golf clubs being buried in the ground or caddies being verbally abused. And no longer are fans afraid to approach him.
Noren has been a magnificent player for a long time, but in the past 12 months he has finally arrived at the top table. He won four times in 2016 - more than any other golfer on either the European or PGA Tours. And he has steadily carried on about his business, his confidence growing as he has played more often in the United States. And then came the BMW PGA Championship at Wentworth. Nobody who saw his magnificent final round of 62 will ever forget it. I was fortunate enough to see a fair bit of it, including his magnificent approach to within three feet of the 18th green to set up the eagle three that knocked the stuffing out of his rivals. Those who say he doesn't have the game to win a major have no idea what they are talking about.
Kevin Kisner is another with a genuine chance, and so is Thomas Pieters. Both men possess the perfect temperament to deal with the bad breaks that will surely come their way at Erin Hills. Kisner goes about his business in a no-fuss manner and is an underrated player but make no mistake that he has the game to win this tournament, and the same applies to Pieters.
And then there is Dustin Johnson. Don't be put off by his missed cut at the Memorial Tournament - he certainly won't be. Everybody knows about the vast distance the Dustinator hits the ball, but you don't become world No 1 just by hitting 320-yard drives. He has become a brilliant wedge player and holes a lot of putts. Rule him out of the equation at your peril.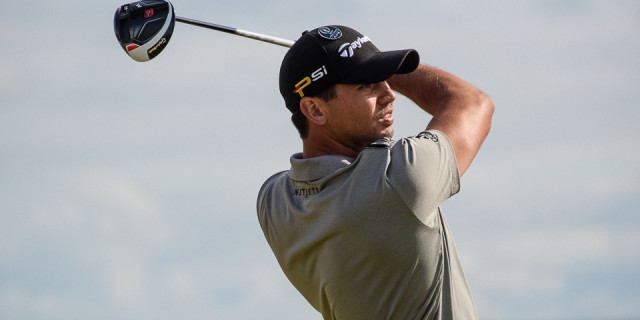 Jason Day may also feel that his game is coming good at precisely the right time. He has endured a terrible time off the course, with his mother being struck by terminal cancer and the player continuing to suffer from assorted physical ailments. His mother has undergone major surgery and, by all accounts, is doing well. Day is an emotional character and when his mind is in the right place he is able to shut everything out bar the shot in hand. If he wins, you can be certain that there will be a lot of tears when he collects the trophy.
To Win
Kevin Kisner. Ready to move up to this level
Each Way
Dustin Johnson. The best in the business
Each Way
Jordan Spieth. Hitting fairways is the key
Fantasy Picks
Kevin Kisner. A proven winner
Dustin Johnson. It's all about getting the strategy right
Jordan Spieth. No better putter
Rickie Fowler. Relishes tough courses
Francesco Molinari. Could shock everybody
Jon Rahm. Certain major champion of the future
Jason Day. Coming back to his very best
Thomas Pieters. Has the game and the temperament
Alex Noren. On fire after Wentworth victory
Pat Perez. Must control his emotions
---

Be part of the action with a selection of unique golf tournament experiences, from playing in a pro-am with the stars to watching the action at golf's most illustrious events. Whether it's the Masters or The Open, The Ryder Cup or WM Phoenix Open, build your own bespoke package with the experts at Golfbreaks.com.
---
What do you think? leave your comments below (Comments)
---
---
PLAY MORE PLAY BETTER - LATEST TUITION TIPS
---
Leave your comments below
comments powered by

Disqus