Callaway EPIC Driver Fitting Review
---
Find out our Golfshake ambassador Kevin Paver recently got on when he attended a Callaway fitting for the new Callaway EPIC driver.
---
Callaway ran a competition on Twitter before the release of the EPIC range, which was a bit of a spin on 'Blue Monday', supposedly the most depressing day of the year! They asked everyone to:



Amazingly… I won! So, I found myself invited to Callaway's European Performance Centre to be custom fitted a brand spanking new Callaway Epic Driver.
Fitting experience getting set-up
The fitting experience was fantastic. Firstly, lets talk about the room. It was fantastic! Filled with wall-to-wall shafts and shelves of heads meaning the amount of combinations to try is just huge. It was also bursting with the latest tech, including Trackman and a HUGE screen to hit into… which also happened to be the 18th at the Old Course. What's not to like!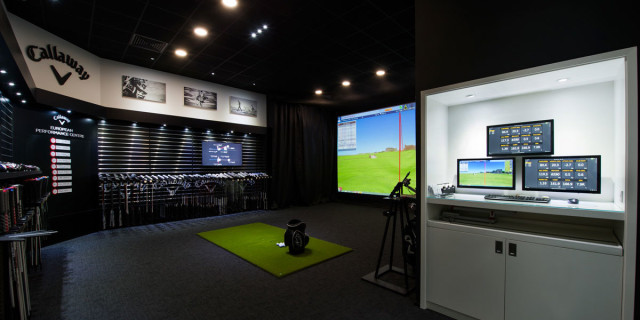 So, after having a brief chat with fitter Matt Judd about my game and current back, we set to work with a few warm up shots with a 7 iron before getting into the Driver.

As we hit through the shots, Matt asked me questions about how the shots were and if they represented what I di on course whilst he was collecting data from Trackman. He then took an average from 6 shots, excluding any particularly bad ones that would not correctly represent the shots.

Custom fitting testing and testing different combinations
We then went onto the GBB Epic. Starting with a standard 10.5 degrees of loft with a Speeder Pro 63 Regular shaft. We went through the same process of hitting shots until we could take an average. Straight away, there was an improvement in ball speed and as a result the carry increased. It was at this point that I had already noticed how good the club felt in comparison to my Nike Vapor. I felt like I didn't have to go after it as much and was getting a better result. Finally, Matt added some tape to the clubhead and let me hit a few more to see where on the face I was striking the ball, to ensure the length of shaft was suitable.

We then moved onto a different shaft. This time, Matt opted for a Diamana M+ 60, with the same 10.5 degree loft. Again, more improvement! This time, not only was there more improvement in the ball speed and carry, but also dispersion. After a finally tweak of loft adding 1 degree, we went again.

At this point, we had found the winning combination. The GBB Epic felt fantastic to hit, and the improvements were clear to see when we compared them. We finished by checking for grip size, before Matt completed the fitting and sent off my order.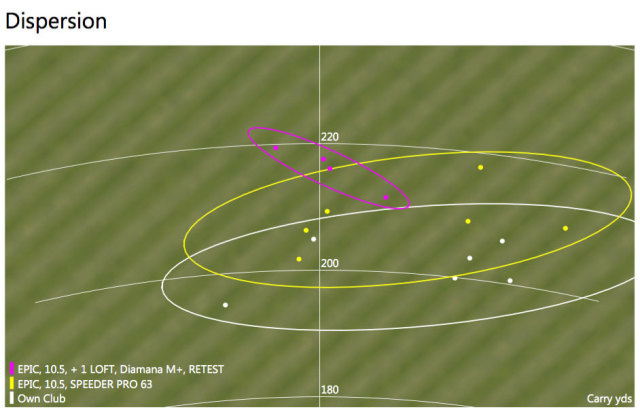 The Low Down - post custom fit thoughts
Ok. Let's talk custom fittings.
Being custom fitted is a much discussed topic for club golfers. You hear so many things… 'You're not good enough to be custom fitted', 'It's too expensive' etc etc.
Well… let me tell you where I stand on the subject. Firstly, the experience was fantastic, and the knowledge Matt had was incredible. Having all those options available for Matt to find the very best fit to give me the best performance was fantastic. And lets be realistic for a second… I'm under no illusions here. I know having a custom fitting isn't a magic pill to becoming a brilliant golfer overnight. The objective is to make your bad shots better, which is surely beneficial to us all? Plus… in most cases, there is no charge for your custom fitting!
So, if you are thinking of buying some new equipment this year, get yourself to your local PGA Pro or fitting centre and get custom fitted… your golf will love you for it!
Find out how I go on in full
To watch the full experience check out my Youtube video:


---
What do you think? leave your comments below (Comments)
---
Tags: custom fit callaway
---
comments powered by

Disqus