Abu Dhabi HSHC Championship Preview, Picks & Analysis
By: Golfshake Editor | Mon 16 Jan 2017 |
Comments
---
Post by Sports Writer Derek Clements
---
IF IT'S the middle of January and it's the European Tour then it must be Abu Dhabi and the start of the desert swing. And, it has to be said, money surely talks.
We would all love to think that the likes of Rory McIlroy, Dustin Johnson, Rickie Fowler, Henrik Stenson and Danny Willett were flying to the United Arab Emirates to play in the Abu Dhabi HSHC Championship because of the status of the tournament, or perhaps even because it was being played on one of the finest golf courses in the world.
Last year this tournament boasted arguably the best field of the season apart from The Open Championship at Troon, and that could well be the case 12 months on, but let's not kid ourselves that these golfing superstars are here for ranking points although there will be plenty on offer because of the strength of the field. Ironic, isn't it? You decide to sponsor a golf tournament in the middle of the desert and it stumbles along for a few years with decent fields. Then you decide that you want to raise its profile and you can only do so by ensuring the world's very best golfers are on show. But they won't come unless you make it worth their while.
You are an oil-rich emirate so you have the resources to do something about that. The rules on appearance money remain as grey as they have ever been, but do you honestly believe that a field of this class would assemble in Abu Dhabi without plenty of incentives? So you deliver the incentives (whatever those may be) and, hey presto, you have yourself a world-class golf tournament after all.
Apart from the guys already mentioned, the field will include Branden Grace, Alex Noren, Thomas Pieters, Martin Kaymer, Lee Westwood, Thongchai Jaidee and newly-appointed Ryder Cup captain Thomas Bjorn, of Denmark.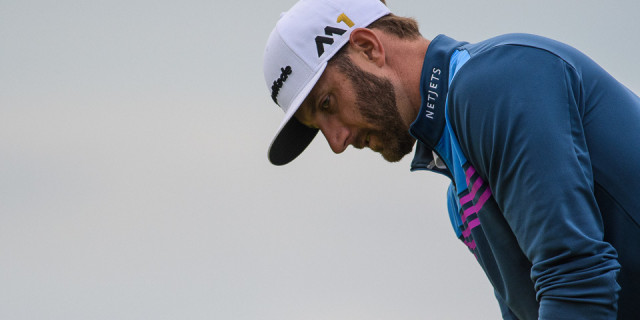 Johnson insists that he can't wait to tee it up, and it is possible that his decision to play was influenced by Rickie Fowler, who won the tournament 12 months ago."I'm really looking forward to it and pleased to have the opportunity to play in Abu Dhabi," said Johnson. "I've never been there, but I've heard really good things about the golf course from Rickie and Rory, who tell me I'm definitely going to like it, and about Abu Dhabi itself so I'm really excited about going."
Fowler won by a shot from Pieters. "Abu Dhabi was a high point for my 2016 season, along with competing in the Olympic Games and being on the winning 2016 USA Ryder Cup Team," Fowler said. "Coming out on top against the strongest field on the European Tour was as good a start as anyone could aspire to. I'm excited to go back having been there the last two years and now there's a good reason, being defending champion."
McIlroy will be looking to set the record straight this time. He has played in this tournament nine times without winning it, but he has finished in the top five on seven occasions, and has been second four times, so he clearly like the place. Fresh from playing in the South African Open, where he lost in a playoff, it is good to see McIlroy committing himself to so much early-season competitive play - as he looks forward to competing at The Masters in April, where he will attempt to land the only major to elude him to date, the Northern Irishman will know that the more he plays, the more he contends, the better the chance of success at Augusta. And it won't bother him if he wins four or five times before heading to Augusta because McIlroy just loves to win. Many golfers are exhausted after one win, on their knees after two. Not McIlroy. He laps it up.
His biggest threat is likely to come from Pieters. The Belgian, who had such a sensational Ryder Cup debut, will be looking to go one better than last year and he will want to get a win under his belt early in the year. This could be a huge year for a supremely gifted young man who has the ability to hit the ball 315 yards without any trouble at all and who usually keep it in the fairway. It gives him a huge advantage over many of his rivals, especially as he has such a glorious short game and is deadly with a wedge in his hands.
It will be fascinating to see whether Alex Noren suffers a reaction to his stellar 2016. Lest you forget, the 34-year-old Swede won four times and just seemed to get better and better as the year progressed. Sadly for him, three of his wins came late in the season so he missed out on the Ryder Cup.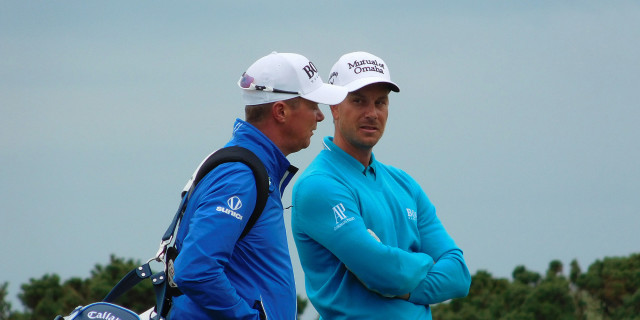 The only major champion from 2016 who is not playing this week is Jimmy Walker. Johnson could rip this course to shreds, especially if he putts well. So how will Danny Willett and Henrik Stenson, winners of The Masters and The Open respectively, get on? Willett loves to have the sun on his back and won the Dubai Desert Classic last year before his unforgettable Masters success. The 29-year-old Yorkshireman suffered something of a hangover after Augusta and will surely welcome the start of a new year and the chance to blow away the cobwebs and start all over again. If his head is in the right place and he is pain-free, don't be surprised to see Willett quickly return to his very best form.
There are those who thought that Stenson's hunger may have been sated by his incredible victory at Troon, but they have already been proved wrong. The big Swede now has a taste for it and will be working as hard as he has ever done to keep his best form going for as long as he can. He is another who adores this part of the world. If he can get off to a fast start, he may take some stopping.
To Win:
Thomas Pieters. Has the game to win anywhere
Each Way:
Rory McIlroy. Desperate for a big season
Each Way:
Henrik Stenson. Cool as a cucumber
Fantasy Picks:
Thomas Pieters. Could reach the top 10 this season
Rory McIlroy. One of his favourite venues
Henrik Stenson. Has earned a lot of money in the desert
Dustin Johnson. It is bound to be fun
Rickie Fowler. Still not back to his best
Branden Grace. Fabulous ball striker
Danny Willett. Looking for a good start to the year
Alex Noren. He couldn't, could he?
Thongchai Jaidee. The older he gets the better he gets
Bernd Ritthammer. Challenge Tour graduate who won three times in 2016
---
What do you think? leave your comments below (Comments)
---
Tags: european tour
PLAY MORE PLAY BETTER - LATEST TUITION TIPS
---
Leave your comments below
comments powered by

Disqus