10 of the Best Courses in Glasgow
By: Golfshake Editor | Fri 13 May 2016 |
Comments
---
Post by Sports Writer Derek Clements
---
WHEN you think of Glasgow, the chances are that the image that comes to mind of the biggest city in Scotland is almost certainly one of a huge, sprawling conurbation featuring hundreds of high-rise buildings, traffic jams, two large football clubs, plenty of pubs and an awful lot of concrete.
And while that may well be true to a certain extent, you will be surprised if you go there for the first time because you will quickly realise that there are an awful lot of green spaces and some of the best and biggest parks in Europe. There are magnificent museums, all offering free admission, vast areas of redevelopment around the River Clyde, fabulous restaurants, tree-lined avenues and golf courses - a lot of golf courses. There are more municipal golf courses than you can shake a stick at, all offering golf at rock-bottom prices, and some of them are of astounding quality.
And there are plenty of private clubs, many of which are as good as you will find anywhere. Choosing 10 of the best is a tough task, but here we go.
Haggs Castle Golf Club
Par 72, 6,426 yards, parkland
Green fee £55, winter £45
This is a terrific test, and has hosted some top professional tournaments at Haggs Castle. The opening hole is a gentle par five with a bunker on the right to be avoided from the tee. The eighth is a lovely little par four measuring just 320 yards, with a dogleg to the left. Finding the right position from the tee is the key to setting up a good birdie chance. The 11th is a 160-yard par three that is played to an elevated green - you must make sure you take enough club because you certainly don't want to finish up in the bunker short of the green. The 16th is a 354-yard par four with out of bounds on the right and features a steeply sloping green. The closing hole is another par five with a huge oak tree on the left - hit a draw around that tree and you can reach the green in two, as long as you clear the cross-bunkers with your second shot.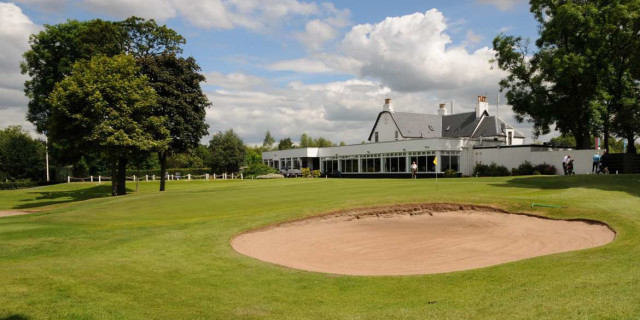 Kirkhill Golf Club
Park 70, 6,030 yards, heathland
Green fee £32
This may not be longest course you will ever play, but it is one of the hilliest. Located on the outskirts of Glasgow, Kirkhill is an exposed layout, where the wind frequently blows. It features lot of blind shots and some fabulous golf holes, as well as breathtaking views of the city and the surrounding countryside. To play this course well, you need to be able to master every shot in the book - high towering iron shots to a couple of the par threes, knockdown shots into the wind. You will also quickly learn how to play with the ball above and below your feet because almost every hole features a slope of some description. The first hole measures 448 yards and is played uphill, with out of bounds on the right. The sixth is a par three of 191 yards played from an elevated tee, with out of bounds to the left and behind the green. The eighth measures 207 yards and is a great par three, played uphill to a sloping green. The 11th is 403 yards with out of bounds on the right and a second shot that will be played from a downhill lie. The closing hole measures 448 yards and is played from an elevated tee, leaving a difficult second shot to a large, sloping green that sits in front of the clubhouse.
Pollok Golf Club
Par 71, 6,556 yards, parkland
Green fee £65
The most beautiful course in the city. It features one gorgeous hole after another. The tees, fairways and greens are as good as anything you will ever experience. Last year it finally moved into the 21st century by voting to allow women to join. A mixture of elm, chestnut, oak, beech and ash trees line the fairways of this Alister MacKenzie-designed golf course. The River Cart meanders around and through Pollok, which also attracts plenty of wildlife, including red deer. The sixth hole is a par three measuring 173 yards. It is played from an elevated tee to a green surrounded by bunkers and trees. The seventh is a terrific par five with a fairway that slopes gently from left to right, with two fairway bunkers to the right, trees left and right and a green well protected by bunkers. The 15th, a par five measuring 520 yards, moves gently from right to left, with trees all the way down the left.
Cawder Golf Club
Green fee £45
Par 70, 6,279 yards, parkland
Designed by James Braid, Cawder provides lovely views of the Campsie Hills and criss-crosses the Anotine Wall. It meanders through the stunning Cawder Estate and is one of the best courses in Scotland, featuring fabulous greens that take some reading. The finishing stretch is among the most challenging anywhere. Holes 13-16 feature plenty of water and glorious rhododendrons. The 13th is a 154-yard par three surrounded by trouble - miss the green and you will be up to your armpits in sand. The 14th is a par four measuring 455 yards and features trees on the left and water that meanders along the right side of the hole and has to be carried with your second shot. A fabulous golf hole. The 15th is only 392 yards but, once again, water has to be avoided from the tee. The 16th is another par three, this time measuring 157 yards, with a green protected front, left and right by bunkers.
Cathcart Castle Golf Club
Par 69, 5,902 yards, parkland
Green fee £60, winter £40
Originally known as Cleuch Farm, Cathcart Castle moved to its current location in the 1920s. It has seen many changes over the years. It features six par threes, so there is a chance to score well if you hit your irons accurately. But accuracy is the be-all-and-end-all here, with plenty of trees, two burns and a lot of well-placed bunkers to be avoided. The third is a 564-yard par five. It is downhill, with out of bounds on the right and both burns coming into play - one of them runs in front of a well guarded green. The seventh is a great par three. It measures 168 yards and is played to a green guarded by two tall trees and a burn. The 10th is a tough par four, running to 462 yards. There is out of bounds on the right, and a plantation on the left. The hole doglegs slightly, past tall trees, to an elevated green guarded by sand.The 14th measures 332 yards. From the tee you can't see the green, so aim over the marker post. There is a plantation on the right and more trees on the left. The approach is played to a flat green, with bunkers on the right.
Cathkin Braes Golf Club
Par 71, 6,200 yards, heathland
Green fee £35, winter £20
If you like gorse, you will adore Cathkin Braes, which features lots of the stuff. Located not far from Kirkhill, this course also offers stunning views and is a fabulous test. Hit the ball straight and you have a chance of scoring well, but miss the fairways and you may need a calculator to keep tabs on your score. The first is 379 yards, with thick gorse on the right, but the best angle to the green is from the right side of the fairway. The eighth, 364 yards long, features a blind drive. Aim left of the marker as the fairway slopes from left to right. A well guarded green is surrounded by towering pine trees. The 13th is a 154-yard par three that looks simple enough, but don't miss the green on the right - if you do, the ball will roll away and leave a difficult chip. The 18th, at 419 yards, is a fabulous finishing hole, with trees on the left, gorse on the right. Aim to the right of the fairway to leave the best approach to a long and narrow green.
Glasgow Golf Club, Killermont
Par 70, 5,977 yards, parkland
Green fee £70
Killermont, on the North bank of the River Kelvin, is a parkland course just five miles from Glasgow city centre. The club was originally formed in 1787 and started life on Glasgow Green. The current course was originally designed by Old Tom Morris in 1903 and although there have been modifications over the years the layout remains true to Morris' original design. The clubhouse is a former stately home. The course opens with 273-yard par four and that is immediately followed by a par three that, at 244 yards, is not much shorter. The third hole is a tough uphill par four measuring 405 yards and the fifth runs to 525 yards, and doglegs from right to left before turning back from left to right. The best hole is the 10th, a 424-yard par four. Drive too far left and you will face a second shot over trees to a green that falls away from the golfer. Just for good measures, there are two cross-bunkers located just short of the green.
Littlehill Golf Club
6,040 yards, par 70, parkland
Green fee £11.50, winter £7
Designed by James Braid and opened in 1923, Littlehill is a parkland course run by Glasgow Sport. It is just three miles from the city centre and provides a terrific challenge for golfers of all standards. It is the only municipal course on this list and receives a lot of use, so the greens are not the best you will ever experience, but this course is well worth a visit - and check out the green fees.
Williamwood Golf Club
Par 69, 6,045 yards, parkland
Green fee £40
Another James Braid layout. Opened in 1906, Williamwood was extended in 2000 and provides proof positive that you do not need to build as monster to provide a golf course that is both beautiful and challenging. The extension only added about 200 yards to the length of this gorgeous parkland course that features a wonderful 1920s-style clubhouse with a lounge overlooking the 18th green. Water comes into play on several holes, rhododendron bushes add to the beauty of the place and the course contains an island wildlife area.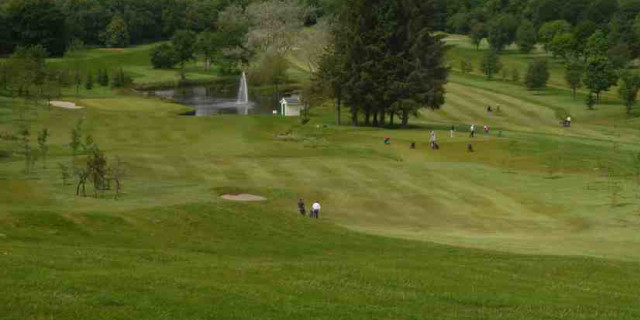 Sandyhills Golf Club
Par 70, 6,189 yards, parkland
Green fee £30
Sandyhills is a parkland track situated in Glasgow's East End and just 10 minutes from the city centre. The east end is not a pretty part of Glasgow, but this course could be located just about anywhere as you have no sense of the location when you arrive here and start playing. It opens with a 508-yard par five with trees running down the left of the fairway, a couple of well placed fairway bunkers and a green guarded by two deep bunkers. The seventh is 425 yards long and is a proper par four with a fairway protected by trees and bunkers and a long approach played to a large undulating green. The 14th measures 460 yards and if you get out of here with a four you are going to be delighted as it requires two towering blows to reach the green. There is trouble all the way down the left and the fairway is quite narrow. The 15th is a frightening par three of 237 yards. Quite apart from the length of the hole, trouble on the right is to be avoided at all costs, with bunkers guarding the green and more trouble lying in wait if you go too long.
What do you think? leave your comments below (Comments)
---
Leave your comments below
comments powered by

Disqus
More Golf Course & Travel Features
Plan your next golf break with Golfbreaks.com
Travel Deals Newsletter
Save up to 50% on golf breaks & tee times!
Join Today »