8 of the Best Stay and Play Venues Towards the South of England
By: Joe Hughes | Sat 20 Oct 2018 |
Comments
---
Golfshake features multiple venues where you can have a brilliant stay and play experience. Using the Interactive Search Map on the Golfshake website allows users to see exactly where these are. Now, we know everybody wants something slightly different from each stay and play trip, so this article will focus on those venues that have two courses and are situated towards the South of England. Bear in mind that these venues aren't ranked in any specific order, hopefully this will help you select your next golf break.
St Mellion Interntional Resort
Rated Highly Recommended on Golfshake
Rated at Time of Publishing - 4.66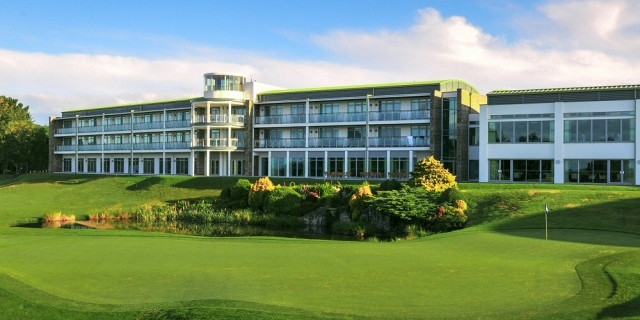 If it's luxury that you are looking for then St Mellion is the venue for you. With two wonderful 18-hole courses and a magnificent hotel and spa to match, the resort offer a complete stay and play experience. The courses come in the form of the par 70 Kernow Course and the slightly longer par 72, Nicklaus Course. As the name suggests, the latter of the two is designed by the one and only Jack Nicklaus so you can be sure of a great layout. Both tracks provide a great test for all golfers and the resort hotel makes for the perfect base to kick back and relax after a long day on the course.
Bramshaw Golf Club
Rated Highly Recommended on Golfshake
Rated at Time of Publishing - 4.24
A club stacked full with historical aspects is Bramshaw Golf Club, home of the Forest Course which is believed to be the oldest golf course in Hampshire. Created in 1865, the course has stood the test of time and offers a brilliant and ultimately authentic golf. Its sibling course, the Manor, provides a slightly different experience and plays longer than the Forest. Quality however is not compromised and both courses are great to play. In keeping with the history of the club, the hotel which is located nearby is more than 200 years old. The Bell Inn has been owned by the same family for much of that time and is a great accommodation for a stay and play break at Bramshaw Golf Club.
Goodwood Golf Club
Rated Highly Recommended on Golfshake
Rated at Time of Publishing - 4.57
Anyone who has even a remote interest in British sport will know that Goodwood is renowned for a number of reasons ranging from the top level horse racing that is hosted there or the Goodwood Festival of Speed. And the golf courses are no exception to the high quality image. Home to two outstanding 18-hole courses, Goodwood has something for everyone, no matter what level your game is at. The Downs Course is often seen as the more challenging of the two courses and may suit those who really want to test their skills. The Park Course, whilst still possessing a number of tricky holes, is suitable for all offers an enjoyable round of golf regardless of ability. The golf, coupled with Goodwood's 4-star hotel make for a wonderful trip.
East Sussex National Golf Club
Rated Highly Recommended on Golfshake
Rated at Time of Publishing - 4.82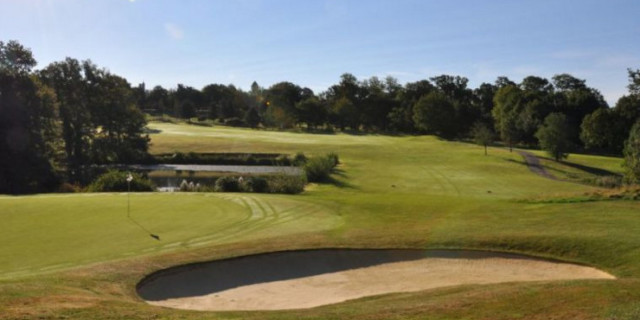 East Sussex National is without a doubt an outstanding stay and play venue. The resort is luxurious and packed with the highest quality facilities from the golf courses to the spa and hotel. The two courses at the resort are simply named, East and West and as with their names, they are complete opposites. The West Course provides golfers with a relaxed and picturesque round, whilst the East is designed to encourage competitive play and is set up like a genuine championship course. Both courses are well worth playing. In addition to the two magnificent tracks, you will be able to rest your weary muscles in the fine resort hotel utilising as many or as little facilities as you wish. Without a doubt this is one of the best the south has to offer and is worth considering when booking your next golf break.
Dale Hill Hotel and Golf Club
Rated Highly Recommended on Golfshake
Rated at Time of Publishing - 4.4
Dale Hill features two wonderful 18-hole courses which both offer enjoyable and realistic tests of your game. Perhaps the marquee course at the resort is the Ian Woosnam Course. As the name suggests, the course was designed by the man himself and is an exciting layout with a par of 71. The Old Course plays slightly shorter than its sibling and is accessible for golfer of all abilities. Set in rural Sussex, there are views galore so be sure to take away from the fairway to take in your surroundings. The Dale Hill Hotel compliments perfectly the great golfing facilities. As a well-equipped hotel, the Dale Hill has something for everyone when it comes to relaxing. Keep active in the gym or indoor swimming pool or enjoy some tasty food and drink in one of the hotel's bars or lounges. A brilliant option for a stay and play break.
Brocket Hall
Rated Highly Recommended on Golfshake
Rated at Time of Publishing - 4.62
One of the purest golf resorts in England can be found at Brocket Hall near London. Featuring two brilliantly designed championship courses the venue provides golfers with a luxurious experience for the duration of their round on either course. The Melbourne Course makes great use of the natural surroundings of the Brocket Hall Estate, particularly the Lea River which is a sight to behold when strolling up the fairway. The Palmerston Course is also a stunning creation but takes on a slightly different look in terms of surroundings with many holes lined by trees. With more than one accommodation option available, Brocket Hall really does offer guests plenty of choice when it comes to planning a golf break.
Tracy Park Golf and Country Club
Rated Highly Recommended on Golfshake
Rated at Time of Publishing - 3.87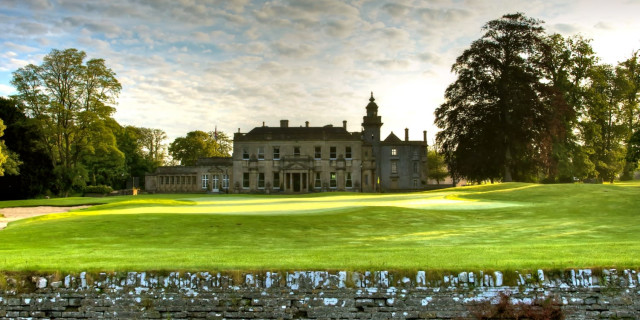 Yet another gem is Tracy Park Golf and Country Club. With two championship golf courses and unique accommodation, this venue has the potential to be one of the best stay and play locations in England. Both courses pose very different challenges and will test every aspect of a golfers game. The Crown Course is all about precision and keeping the ball in play, whilst the wider Cromwell Course allows players to let loose but will require some neat putting. The resort's accommodation feels luxurious and is the ideal option for a high quality stay and play trip.
Thornbury Golf Centre
Rated Highly Recommended on Golfshake
Rated at Time of Publishing - 4.3
Finally, comes a venue that perhaps has two courses that offer more of a contrast than any of those that have already been mentioned. The Marlwood Course is a brilliant 18-hole course with a par of 71, whilst the Severn View Course has an unusual par of 54, despite playing a full 18 holes. Golfers will get the best of both worlds when playing at this resort, testing their long and short games in a beautiful setting. In keeping with the courses genuine image, the accommodation at Thornbury comes in the form of a listed building. Thornbury Lodge is home to 11 beautiful bedrooms and could add a feel of historical authenticity to a great stay and play break.
---
Related Content: travel England Courses
What do you think? leave your comments below (Comments)
---
Leave your comments below
comments powered by

Disqus
More Golf Course & Travel Features
Plan your next golf break with Golfbreaks.com
Travel Deals Newsletter
Save up to 50% on golf breaks!
Join Today »