Feature Interview - Oliver Farr
By: Golf Shake | Tue 02 Jun 2015 |
Comments
---
Post by Sports Writer, Derek Clements
---
SOMEBODY once said that nice guys never win, that to succeed in any walk of life you need to possess a ruthless streak and an ability to walk over anybody that gets in your way.
Oliver Farr, in his first season on the European Tour, is a young man who is determined to get to the top by doing things the right way - and he is one of the most pleasant, most genuine men you could ever wish to meet. Make no mistake though - he wants to win as badly as anybody else out there, and has an unshakeable belief in his ability to achieve his goals in the game.
And those goals are pretty lofty. "I want to get into the top 50 in the rankings, play in all the majors and be a member of the European Ryder Cup team," he says.
But you will never read any stories about Farr shunning fans or refusing to sign autographs because he knows how important the fans are.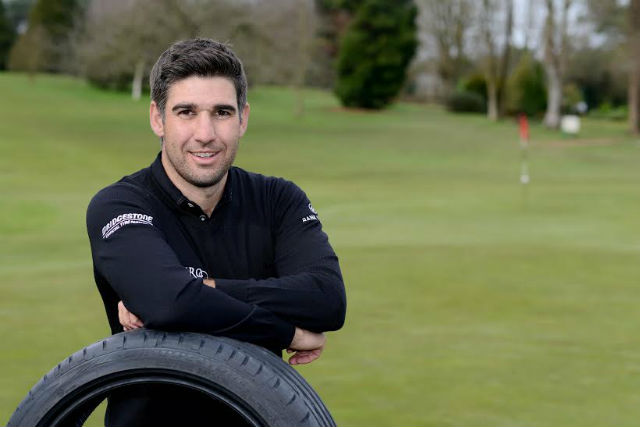 Farr played on the EuroPro Tour in 2013, winning twice and finishing the year on top of the Order of Merit. That qualified him for the Challenge Tour. He gained his European Tour card as a result of his performances on the Challenge Tour in 2014, where he won the Turkish Airlines Open in May and was able to play for the rest of the year with the pressure off his shoulders, knowing he had done enough to ensure one of the vital qualifying positions in the Challenge Tour's final order of merit.
"My father, Graham, was a very good club professional so I have been around golf all my life," Farr said. "I picked up a club very early on in my life. I remember going on holiday to America when I was about 10 and Dad would go and practice and I would go with him. I started playing seriously when I was about 12 and quickly fell in love with the game. And I still love it.
"I started playing junior golf, then I got into the Shropshire and Herefordshire county team and was picked to play for Wales when I was 18."
At the age of 13 his handicap was six, two years later he was playing off scratch and when he turned pro his handicap was plus four. Over a four-year period he represented Wales at every possible level in amateur golf, including the Home Internationals, the World Amateur championship, the Eisenhower Trophy, and narrowly missed out on Walker Cup selection in 2011.
The next natural step was to turn professional. With wins on the EuroPro Tour and Challenge Tour, he could hardly have wished for a better start to his career. So far, so good.
"in my first year on the EuroPro Tour I finished 25th on the Order of Merit, and got myself in a contention a couple of times," Farr said. "At the end of that year I signed with Jeremy Robinson of BlackStar Sports because I felt that was a road I needed to go down. Up to that point, my Dad had helped to manage me, but I needed to work with somebody who could help with the sponsorship side of things, and Jeremy has been wonderful in that respect."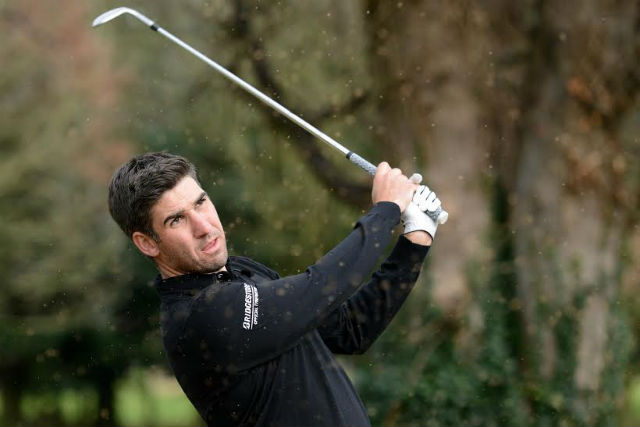 Moving to the European Tour is a bit like being promoted from the Championship to the Premier League - there are no guarantees of survival. Some players thrive in the big time, but many others find the transition too much and end up back on the Challenge Tour.

"Obviously this is all very different from the Challenge Tour - the standard there is very high and you need to be at the top of your game to play well. When I went out there last year I had set myself a target of two or three years before moving to the main tour, but winning in Turkey in what was my fourth start changed everything. I played great all year after that."
Farr could have been forgiven for thinking that, having made such wonderful progress, life on the European Tour was going to be easy. But it hasn't worked out that way so far.
"I haven't played any of these courses before so it has been a huge learning process for me. And the standards out here are incredibly high but I knew that would be the case. I honestly believe that I can compete with these guys," Farr says. "All the travelling takes some getting used to but that is part and parcel of life on the European Tour. Jeremy has been a huge help to me because he played on tour himself and has been able to advise me about the things I can expect to have to deal with.
"The biggest difference is that there is so much more going on outside the ropes - people want more of your time, and I am happy to give that. There are sponsors to deal with, caddies, the media - these are all good things but I have found it difficult to adapt to."

It is also important to find the right caddie. Some Tour pros like their bagmen to get involved in discussions about club selection - Phil Mickelson and Bones Mackay are the perfect example of that approach. Farr likes to take most of those decisions himself. "My caddie is a Scot called Angus Hay, and we have quickly built up a good relationship. He is my first caddie and having somebody with me in the 'go zone' was something I had to get used to," Farr says. "I now consider Gus as a close friend. He knows that sometimes I like to make my own call when it comes to clubs but you need somebody you can talk to as you walk around, and that person needs to be somebody you like because you spend a lot of time in each other's company."

There is not an ounce of spare flesh on Farr, but he insists that he is not a gym rat. "Don't get me wrong. I do what I have to do because if you are not in good physical shape then you are going to be left behind by the rest of the guys," he says. "But I don't spend all my spare time in the gym. And I have also started working on the mental side of things too because I realise how important that is."
Farr is a pretty laidback character, but that should not be mistaken for a lack of drive or ambition. You are never going to see him throwing his clubs around after a poor shot or a bad break, and being able to take everything in his stride is one of his strengths. As is his belief in his own ability.
"The bottom line is that I just haven't played well enough so far this season, but I know that. I led after the first round in Morocco and then missed the cut - that is the sort of thing I know I have to eliminate. If you make a good start, you need to capitalise on it. I remain utterly convinced that it will come right and I will retain my card. It only takes one good week for everything to change. Besides, my game is close. I know it is in there and I know that I have to be up there contending. It is no good as a pro golfer just making the cuts. I need top 10 finishes," he says.
"The way I look at it, I may be on the European Tour but feel that I want to move my game up another two or three levels so that I can compete with the best golfers in the world. The likes of Bradley Dredge and Phil Price, who are fellow Welshmen, have been great in telling me what to expect but the bottom line is that I know myself what I have to do. My dad still coaches me but I know what is good enough and what is not."
He played superbly in the BMW PGA Championship at Wentworth, where he finished 27th. It gave him his biggest payday of the season, taking his on-course earnings for the year to £51,000. He still has work to do to retain his card, but that could be about to change. The day after the PGA Championship, he took part in US Open qualifying at Walton Heath, where he played 36 holes in five under par and tied with four others in eighth place - with only 11 places up for grabs he had to take part in a sudden death playoff and looked to have missed out when he was eliminated. It meant that he has now been told that he is in the field. A decent week there could change everything.
He has an added incentive for turning things around, having recently got married to Joanna, his long-time girlfriend.
Farr's sponsors include Bridgestone Tyres, Ping, Bank Frick (a private bank based in Lichtenstein), Curo chartered accountants, Titleist and Footjoy.
Oliver will be producing a monthly blog for Golfshake, talking about life on tour. If you have any questions for him, send them to us and we will put them to him - [email protected] and please title your email 'Question for Oliver Farr'
---

Be part of the action with a selection of unique golf tournament experiences, from playing in a pro-am with the stars to watching the action at golf's most illustrious events. Whether it's the Masters or The Open, The Ryder Cup or WM Phoenix Open, build your own bespoke package with the experts at Golfbreaks.com.
---
What do you think? leave your comments below (Comments)
---
Tags: Oliver Farr interview european tour
---
PLAY MORE PLAY BETTER - LATEST TUITION TIPS
---
Leave your comments below
comments powered by

Disqus