Golf Club Costs May Have To Rise - But Is It Fair?
---
In an additional View From The Fairway this week, Golfshake's Derek Clements reflects on his article last week focused on his woes joining a new golf club and it may have hit a nerve with other golfers.
---
I RECENTLY wrote about my experiences in trying to join a golf club in the Norwich area and told you that I felt golf clubs have become greedy.
Almost every club that I approached wanted a joining fee, something that I thought had long gone from our game.
To be honest, I was extremely disappointed by the responses I received from local clubs and just got the feeling that all they were interested in doing was getting my money.
The Barriers to Become a Golf Club Member
I also wondered if it was just me. Am I the only one who believes joining fees should be scrapped? And remember that if you pay your subscription by instalments, you will actually be paying interest so the figure you have been quoted will work out to be higher than the price you see on a website.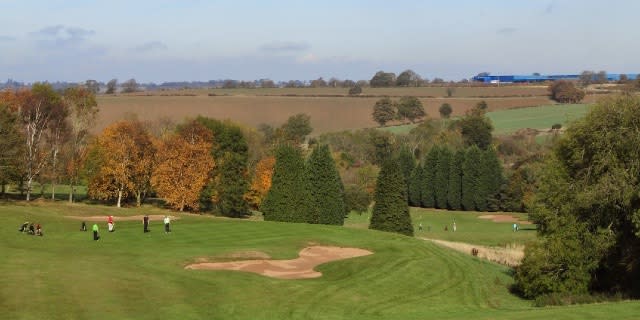 Well, it seems that it is not just me who feels this way.
One Golfshake reader, experienced exactly the same thing that I did.
He wrote:
"I was fascinated to read this article as it referred to the process of first finding, then joining, a Golf Club in the Norwich area specifically - as this is something that I myself have been going through after moving to that very area.
"I had been a longstanding member of a Club elsewhere in the country to whom I had not paid a joining fee - although the Club Captain did interview me (very informally) before accepting my membership to explain what was expected from me (conduct, etiquette, participation) but presumably also to see who they were getting as a new member! Nowadays there is no need for an interview it would seem. Just show us that you are prepared to pay what we're asking - and you'll be in!"
I have played golf long enough to remember the days when you applied for membership and were then called for an interview. These could be pretty formal affairs but at least you got to meet the captain and the club secretary and got to talk about the course, the membership and what was going to be expected of. Not a single one of the clubs who replied to me asked me to come in for an interview. They just wanted my money.
"The Club I did eventually join was one who wanted £400 as a joining fee but the kicker was that if one chose to pay monthly in ten instalments - which I did - I had to pay an extra £100 on top of the joining fee. So there's £500. And finally - the first payment of the monthly instalment would be due within 7 days!
"I was left feeling quite disturbed and perhaps even slightly violated by this money shake-down I was being subjected to.
"Is this honestly how Golf Clubs feel is the best way of attracting new business?"
I could not have put it better.
Another Golfshake reader agreed, writing:
"I found your article a carbon copy of the situation that I found in South Devon when I relocated from Lancashire to be close to my daughter.
"I have played golf for almost 50 years and been a member of a club were I was an officer of the club plus I played at a further 4 clubs as I moved properties.
"The issue of joining fees has resulted in my current decision to play a reduced frequency of once a month and over the winter period less frequent as weather permits
"I'm left with the opinion that golf courses having had a increase in play during and after Covid are happy to capitalise for the short term gain at the expense of long standing golfers like me.
"I also suffered a back injury over the last ten years and am not prepared to pay a joining fee or a inflated annual fee for an occasional golf membership.
"I have managed to maintain my golf handicap back in Lancashire by paying a nominal non playing membership back in Lancashire, where I play when I visit a couple of times each year."
We are currently running a survey on your experiences with golf club membership. I somehow don't think we have heard the last of this.
---
Further Reading
The Barriers to Become a Golf Club Member
Where Do Golf Club Memberships Stand in 2023
How to Choose The Best Golf Club to Join
What Stops Many Golfers From Joining Golf Clubs
---
What do you think? leave your comments below (Comments)
---
Tags: industry inside golf survey golf insights
---
comments powered by

Disqus