How to Create The Complete Golfer
---
I HAVE been lucky enough in my life to have seen Jack Nicklaus, Tiger Woods, Rory McIlroy and many other world-class golfers in the flesh. They play a different game to the one produced by mere mortals like you and me.
And they all have their strengths and weaknesses. Yes, even the best golfers on the planet have areas of the game that could be improved.
Nicklaus would be the first to admit that he was not a great chipper of the golf ball. But that didn't stop him winning 18 majors. Seve Ballesteros could barely find a fairway with a driver in his hands. McIlroy is definitely nowhere near the best with a wedge in his hands, but he finished 2022 as world number one. And countless wonderful golfers have struggled on the greens.
So what would happen if you took the best parts from the best players? You would end up with some player. Thanks to golf's obsession with statistics, it is actually possible to produce the complete golfer.
And this is what he would look like:
Driver Distance
Rory McIlroy. It couldn't be anybody else but the Northern Irishman. In 2022 he averaged 321.3 yards from the tee. That was actually a fraction behind Cameron Champ, who averaged 324.4 yards, but who would you want.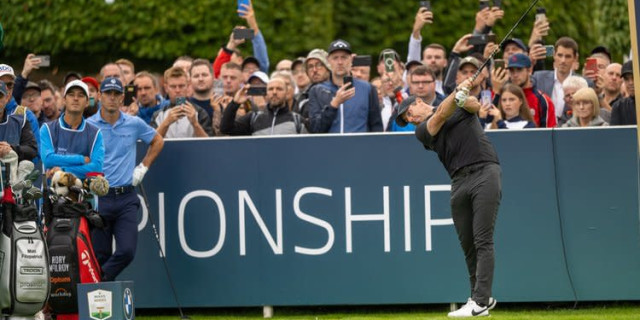 (Image Credit: Kevin Diss Photography)
Driver Accuracy
Jim Furyk. The tour average for finding fairways is around 60%. But time and time again Jim Furyk topped 70% during his long and illustrious career. And it is from the middle of the fairway that you have your best chance of scoring well.
Fairway Woods
Henrik Stenson. Let's forget the fact that he has defected to LIV Golf. There is, quite simply, no better golfer with a three wood in his hands than the Swede. He was so good with the club that he often used it from the tee rather than reaching for his driver. And regularly hit the ball the best part of 300 yards. Dead straight.
Irons
Collin Morikawa. Hitting greens in regulation is the key to scoring well, and nobody does it better than Morikawa. During Scottie Scheffler's astonishing 2022 he found 72.29% of greens in regulation, a statistic that nobody bettered. But Morikawa is the man who does it time after time after time. He is not a great putter but he gives himself plenty of birdie opportunities so he doesn't need to be one of the best with the short stick.
Short Irons
Justin Rose. From 125-150 yards there is nobody better than Rose, who hit 83.19% of greens from that distance in 2022 compared with a tour average of 69.53%. Rose had a poor year, so what this statistic tells you is that he struggled with a putter in his hands.
Wedges (75-100 Yards)
Russell Henley. This may come as a surprise. It certainly did to me, as did the fact that only 78.03% of players find the green from this distance. Henley played 81 rounds in 2022 and found 94.44% of greens. And a flick through the records shows that he is consistently near the top of this ranking.
Bunker Play
Shane Lowry. You will often hear golf commentators talking about the Irishman having "soft hands". And no part of his game demonstrates this better than his bunker play from around the green. The tour average for getting up and down in two from the sand is just 49.21%. Lowry manages to do it a staggering 67.09% of the time.
Putting
Matthew Fitzpatrick. This is the one category where I don't care what the stats say - the US Open champion is blessed with the touch of an angel on the greens and is the man I would put my mortgage on to hole a must-make putt from 10 feet. His putting stroke is like liquid honey. And no matter how far away from the hole he is, Fitzpatrick almost never three-putts. In 70 rounds on the PGA Tour in 2022 he one-putted 520 times - that's an average of 7.43 per round.
(Image Credit: Kevin Diss Photography)
Clutch Putting
Tiger Woods. What we are talking about here is the ability to hole putts that simply must be made. Nicklaus was able to do it but Woods was in a class by himself. And the trickier the putt, the more likely he was to hole it.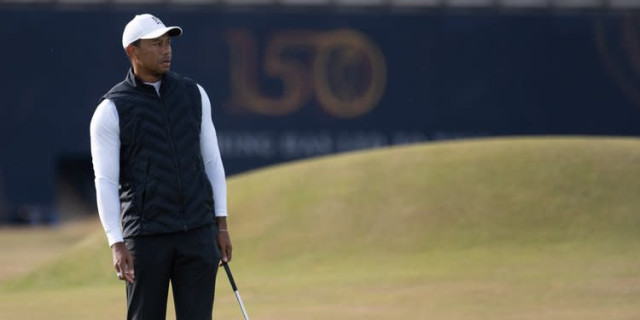 (Image Credit: Kevin Diss Photography)
Strategy
Jack Nicklaus. Nobody else comes close. With all due respect to everybody who went before him, the Golden Bear was the man who invented strategy. If a flag was located to the left of a green, heavily guarded by bunkers, Nicklaus would ignore it and find the middle of the green. If there was trouble on the left, he would ensure that he took it out of play. The only man who has come close in recent times is Tiger Woods, who managed to win The Open at St Andrews in 2000 without finding a single bunker and who won The Open at Royal Liverpool using his driver just once in four rounds.
The Entertainer
Phil Mickelson. They call him 'Phil The Thrill' for a reason - in his prime you never quite knew where Mickelson's ball was going to finish. But you did know that if he could find it then he was going to attempt to play it, producing some of the most miraculous recovery the shots the game has ever seen. Seve Ballesteros gives Mickelson a run for his money but Phil gets my vote simply because his career lasted longer.
---
Related Content
---

Be part of the action with a selection of unique golf tournament experiences, from playing in a pro-am with the stars to watching the action at golf's most illustrious events. Whether it's the Masters or The Open, The Ryder Cup or WM Phoenix Open, build your own bespoke package with the experts at Golfbreaks.com.
---
What do you think? leave your comments below (Comments)
---
Tags: PGA Tour FedEx Cup european tour dp world tour daily picks
---
comments powered by

Disqus