5 Reasons Why Golf Societies Are Great
---
HUGE numbers of us are members of golf societies. They are a great way of playing the game. I have run one for about 20 years and many of my best golf memories come from weekends away with like-minded people.
Most of those memories have nothing to do with golf. I have ached with laughter watching drunken men attempt to play snooker and "water-ski" on an ironing board. And we have raised large sums of money for various charities, as well as honing our competitive abilities with a quiz.
And don't get me started on the antics I have witnessed on the golf course - clubs being hurled into a pond, people swearing they will never pick up a golf club again, a brand new Cleveland iron being wrapped around a tree. And even the odd decent shot.
Yours truly managed a hole in one at Barnham Broom in Norfolk on a society day - I returned the following year and almost repeated the feat on the same hole. And we once had somebody drill the ball 320 yards to win the long drive contest.
There is something special about golf societies. For a start, nobody who plays with a society tends to take themselves - or their golf - terribly seriously.
Of course, golf club members hate the societies that take over their courses. Or at least they do until they head off on a society day or weekend themselves.
So, we asked you to share your thoughts on 'Why Society Golf Is Great' with five key reasons standing out.
The Social Aspect
"It's so good to play regularly with friends."
"A great way to play golf with people joining together to play golf and have a few beers together."
Playing Variety of Courses
"I joined a new society this year through work. We have been to six local clubs within an hour of our club to start with. We play every other month and we get to play as many different venues as possible."
"Being a member of a golf society does enable me to play up to eight different courses each year apart from my own local course."
"I welcome playing different courses as a break from my club course."
"Golf societies provide 100% of my golf activity and I love to visit all the different courses available in my locality."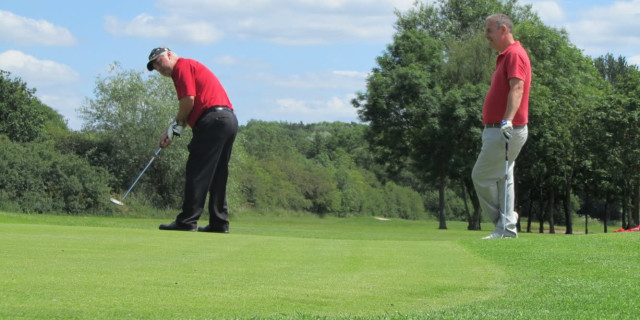 Competitive Golf
"Societies are the best format for competitive golf."
"It's an enjoyable format that allows competition for non-golf club members."
Overall Experience
"It is a great way of meeting people and having a great day out, whether you play well or not."
"Society golf is a great way to spend the day with family and friends, enjoy the golf, the food, and the banter that comes along with it."
"Society golf is the best way to play several courses with friends at a reasonable rate."
"Generally get to play on courses I wouldn't normally play, due to distance and/or price. Nearly always good fun with a bit of friendly competition and a chance to catch up with people over the year."
Fun
The common denominator here is the fun factor. Too often, golfers take themselves and their sport far too seriously - societies bring the very best out of people. The standard of play really doesn't matter as long as we remember why we are out there.
---
Related Content
---

Be part of the action with a selection of unique golf tournament experiences, from playing in a pro-am with the stars to watching the action at golf's most illustrious events. Whether it's the Masters or The Open, The Ryder Cup or WM Phoenix Open, build your own bespoke package with the experts at Golfbreaks.com.
---
What do you think? leave your comments below (Comments)
---
Tags: GOLFERS Golf daily picks
---
comments powered by

Disqus