How Many Greens in Regulation You Should Hit a Round
By: Golfshake Editor | Wed 15 Sep 2021 |
Comments
---
Everyone wants to make more birdies, but to accomplish that you first need to hit more greens and offer yourself a greater number of opportunities on the golf course.
During his 2021 PGA Tour campaign, world number one Jon Rahm hit 71.93% of Greens In Regulation, which is above the seasonal average of 65.14% on the most lucrative circuit in the men's game.
But where does the everyday golfer stand in this statistical category? Well, that's where the Golfshake Score Tracker can help. We have studied and analysed over 500,000 rounds to discover just how well players across different handicaps perform when it comes to their approach play.
Ultimately, golfers with handicaps between 1 and 5 are hitting around half of the greens in regulation (55%), a percentage that dips significantly to golfers with handicaps between 16 and 20, who may only hit three greens on average per round.
For those with handicaps higher than 20, if they're hitting one or two greens, then you'll be hitting the average for that standard.
Consider where you stand, what your handicap is, and how you compare to golfers at your level and above. Are you ahead of the game when it comes to this stat, or is it a clear area that demands improvement?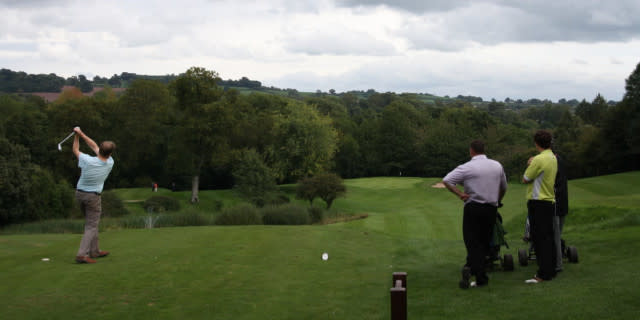 Greens Hit By Handicap
Handicaps 1-5
Greens In Regulation: 55% (9 to 10 greens per round)
Handicaps 6-10
Greens In Regulation: 39% (7 greens per round)
Handicaps 11-15
Greens In Regulation: 27% (4 to 5 greens per round)
Handicaps 16-20
Greens In Regulation: 17% (3 greens per round)
Handicaps 21-28
Greens In Regulation: 10% (1-2 greens per round)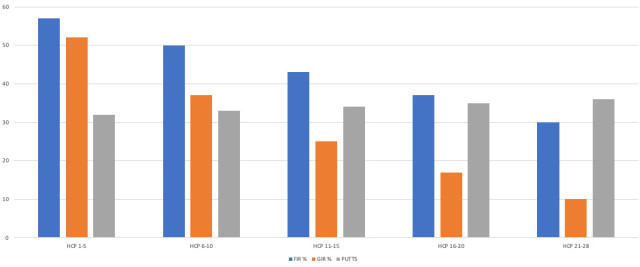 ---
4 Tips to Improve Your Iron Play Fundamentals
Ball Striking Series - 5 Tips For Better Iron Play
How To Strike Your Irons Better
Sign Up to Our 4 Week #ImproveYourIronPlay Series
---
Hitting more greens in regulation will provide you with more potential birdie putts. If that's not a certain way to lower your scores and reach the next level, then we don't know what is!
---
Related Content
How Many Fairways You Need to Hit a Round
---
What do you think? leave your comments below (Comments)
---
Tags: Score Tracker golfshake daily picks
---
PLAY MORE PLAY BETTER - LATEST TUITION TIPS
---
Leave your comments below
comments powered by

Disqus