Golf is Back - But What Does That Mean
By: Golfshake Editor | Mon 22 Mar 2021 |
Comments
---
Following the Spring Equinox, golfers throughout the United Kingdom are looking forward to the new season, which for most us will mean a first round in a considerable time.
The journey towards something resembling normality will be a slow and (hopefully) progressive road, but each of the home nations are doing things slightly differently and at a varying pace, something that will both impact playing golf and also the opportunity to venture further afield and travel.
As things stand, we look at the current position in England, Scotland, Wales and Northern Ireland, outlining the steps that are in place to unlock the ancient game and reconnect golfers with their beloved regular activity.
Planned Return of Golf in England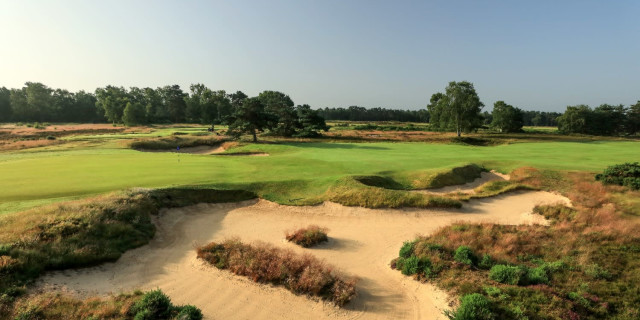 Golf in England will return on Monday 29th March 2021 as part of the Government's planned relaxing of lockdown restrictions. Golfers across the land will be able to hit the course once again, and unlike the first lockdown will immediately be able to play in four balls. However, not everything will be open and accessible and reflecting the Government's outlined roadmap, England Golf has confirmed what the targeted dates will mean for golf.
Monday 29th March 2021
Return of golf with up to four balls but tee times pre-booked.
Takeaway food and drink only.
Outdoor practice is allowed along with organised outdoor coaching.
Monday 12th April 2021
Food and drink can be served with access to outdoor social areas meeting the rule of six.
Pro Shops will be able to re-open.
Indoor coaching can commence on a one to one basis along with custom fitting.
Changing facilities and locker rooms can re-open.
Possibility of overnight golf breaks but within same household and self catering accommodation.
Monday 17th May 2021
Clubhouse social areas can re-open in-line with the rule of six.
Gatherings outdoors can increase to a maximum of 30 highlighting the return of society golf.
Golf breaks can return at hotel and other accommodation.
International travel will be subject to review.
Planned Return of Golf in Scotland
Fortunately, golf in Scotland hasn't been restricted since the first return of play last May, but there have been some measures in place, with four balls finally allowed once again from 12th March. Following the Scottish Government's most recent announcements, there have been slight modifications to the existing level system, and at present Scottish Golf have only confirmed exactly what this means for golf from the 12th March 2021.
Below we round-up the likely adjustments to the current restrictions, although at present there is not enough clear detail on what this means for travel outside of Scotland, nor for golfers wishing to travel to Scotland to play golf, and until further information is clarified, it is not completely clear on when society golf would be allowed.
Friday 12th March 2021
The stay within local authority travel restriction still applies.
Four ball golf is allowed without household restrictions for clubs that have a designated COVID Officer.
Clubs without a COVID Officer can only allow four balls from a maximum of two households.
Organised outdoor coaching may return with a maximum of 15 for over 12s and maximum of 30 for under 12s.
Monday 26th April 2021 (New Modified Level 3)
Clubs without a COVID Officer likely to allow four balls for up to three households.
Clubhouses set to re-open for food and beverage, but not alcohol.
Pro Shops will be able to re-open.
Indoor coaching will be permitted, but likely restrictions on numbers.
Travel allowed within mainland Scotland.
Monday 17th May 2021 (Level 2)
No restrictions on four balls and household mixing.
Clubhouse and hospitality allowed to serve alcohol indoors with a maximum dwell time of two hours.
Early June 2021 (Level 1)
Likely changes to the extension of hospitality opening hours.
End of June 2021 (Level 0)
Possibility of the return of some spectators to golf events.
Planned Return of Golf in Wales
Wales Golf announced their latest updates on the 12th March 2021 which coincided with the return of golf on Saturday 13th March 2021.
Saturday 13th March 2021
Golf can return in four balls from a maximum of two households.
Stay local rule in place for travel to golf, with the local travel suggestion of five miles.
Saturday 27th March 2021
Stay local rule lifted.
Golfers in England will still be restricted from travel so should not cross the border.
Outdoor coaching may resume with a maximum of four people from two households.
Outdoor driving ranges may be able to re-open.
Monday 12th April 2021
Pro Shops should be able to re-open.
This date is likely to see the return of indoor coaching and custom fitting.
At present there are no further details in relation to society golf and gathering, hospitality and clubhouse opening, nor travelling outside of Wales for golf and travelling to Wales for golf.
Planned Return of Golf in Northern Ireland
Golf Ireland, which represents Northern Ireland and the Republic of Ireland, announced their planned return to golf on the 16th March 2021, which will start from the 1st April 2021.
Sadly, there is yet Government confirmation for golfers living in the Republic, but for those in Northern Ireland, we can share news on how things will initially look.
Thursday 1st April 2021
Golf can return in four balls from a maximum of two households.
Tee times must be booked in advance.
Golf clubs must have established tee time intervals dependent on size of groups, two balls at eight minutes or longer, three balls at nine minutes or longer, four balls at ten minutes or longer.
Members living in the Republic must not travel to Northern Ireland for golf.
Monday 12th April 2021
Protocols will be reviewed dependent on the public health situation and in line with the NI Executive's re-opening pathway with the next potential date for further relaxation.
So, that's how things stand as we look forward to the widespread return for golf across the UK and the Republic of Ireland. Wherever you are, don't forget to find your tee times on Golfshake, and benchmark your game on the Score Tracker.
These have been unimaginably challenging times for everyone, but golf is about to offer another welcome bright spot.
Let's get ready for the new season!
---
Related Content
5 Tips To Get Ready For Your First Round Back
5 Tips to Help You Get Ready For Return of Golf
---
What do you think? leave your comments below (Comments)
---
Tags: Wales Scotland Northern Ireland Golf Courses England daily picks Courses
---
comments powered by

Disqus