20 Things We Want To See in 2021 for Golf
---
THIS may be a year we will all want to forget. Every man, woman and child in the UK has been affected to some degree or other by the effects of Covid-19. Daily life was impacted, people lost their jobs, holidays were put on the back burner and Christmas was, to all intents and purposes, cancelled. Many of us lost friends and family and most of us know people who caught the virus, and also know individuals whose wellbeing has been destroyed.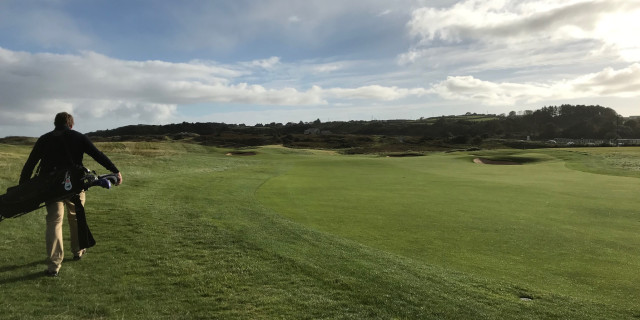 It is to be hoped that 2021 is rather more joyful for us all. Here are my 20 fervent wishes for the 12 months that lie ahead...
1. A continuation of the boom we have witnessed in club golf membership. Subscription demands will be going out soon (if they haven't already) - let's all hope that the people who returned to the game in the summer of 2020 have been well and truly bitten by the bug.
2. Even more young people taking up the game - there is finally some evidence that the average age of club golfers in the UK is falling. This is something to be celebrated and encouraged.
3. More women taking up the game - and being welcomed into it.
4. A successful season for the Ladies European Tour, which is now under the umbrella of the LPGA Tour. It is time that Europe's women professionals were able to make a decent living from the game while playing on their own continent.
5. New members being welcomed with open arms. By and large, the feedback from new and returning golfers has been positive. Long may it continue.
6. Clubhouses open for business throughout the UK, with golfers able to mix and socialise together.
7. Driving ranges bursting at the scenes - it is to be hoped that beginners, club golfers, low-handicappers and even couples on date nights will continue to pour into the country's driving ranges to learn the game, perfect skills and/or just have a bit of fun.
---
What Makes Driving Ranges Essential
---
8. A continuation of the use of hand sanitiser - little good has come from the pandemic but hygiene standards have improved. Don't let standards slip.
9. Regular praise for the greenkeeping staff who did such an amazing job to keep out courses playable in 2020. They kept them in shape when nobody was playing, and did so again when huge numbers returned to the game.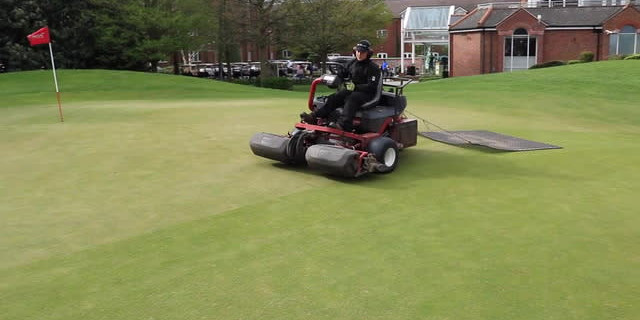 10. An acceptance of the World Golf Handicap System. It's here to stay (or at least until somebody comes up with the next big idea) so let's all just embrace it.
11. An acceptance that some people actually want to play off a 54 handicap - and are perfectly entitled to do so.
12. The Masters with fans - no tournament suffered more without spectators than the 2020 Masters. And that is to take nothing away from Dustin Johnson's performance in winning his second major. We want to hear those cheers echoing around Augusta National during the back nine on Sunday.
13. A joyful Open Championship, played in glorious summer sunshine in front of huge crowds - with a European winner being cheered all the way down the 72nd fairway. I would settle for a Tommy Fleetwood victory at Royal St George's.
14. A Ryder Cup that brings together all that is best about team golf, with a host of new faces on both sides and plenty of banter from the fans at Whistling Straits. Oh, and another European victory.
15. A win for Rory McIlroy in The Masters - or any major, for that matter. Let's hope the Northern Irishman can find a way to record a decent score in the opening round.
16. Tiger Woods being able to enjoy one more season without being afflicted by injury. It was wonderful to see him having so much fun on the course with his 11-year-old son Charlie at the Father and Son Challenge.
17. An end to the obsession with the distance that Bryson DeChambeau hits the ball. By now we all know he has bulked up and is attempting to hit the ball 400 yards. Let's just see what happens next.
---
Who Is The Longest And Most Accurate On Tour?
---
18. A return to form for Jordan Spieth. He is a decent human being and watching his trials and tribulations on the golf course these past three years has been painful.
19. An end to tiers and lockdowns - when they disappear we will know that life is returning to normal.
20. And, more than anything else, an end to this dreadful virus that has affected all of our lives in so many different ways.
---
Related Articles
When Are The Men's Majors in 2021
10 Golfers in Need of a Big Season in 2021
How Much Do You Remember About 2020 in Golf?
---
What do you think? leave your comments below (Comments)
---
Tags: daily picks
---
PLAY MORE PLAY BETTER - LATEST TUITION TIPS
---
Leave your comments below
comments powered by

Disqus