Hidden in Plain Sight - Uncovering a Golf Treasure
---
Derbyshire's Allestree Park Golf Course faces closure and being lost to history. Golfshake Ambassador Andy Picken began his relationship with the game at this public venue and has investigated its fascinating past, which points to the layout being designed by the legendary architect Harry Colt.
---
Allestree Park, near Derby, is a totally accessible, £13 per round municipal golf course. It is a diamond in the rough that simply needs some time and investment to bring it into a venue with a global reputation. A big statement but one I am confident I can support.
In the centre of the park is a Grade Two Heritage listed building known as Allestree Hall. It is "at risk" and has been sold to a local specialist developer to be repurposed as a wedding and events venue.
Many locals applaud this venture as the new owner has competed some heritage developments with great success in the past. However, he does not want the golf course.
The options are therefore that it remains the property of the local council and they run it as a going concern, or they decide to let it die and return to seed.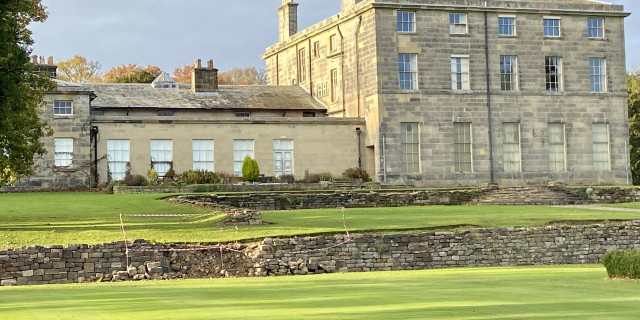 They announced the decision to close on 16th November 2020, a declaration that came despite 75% of the respondents supporting the need for a golf course. It will no longer be maintained from 31st December 2020. Four separate investors had applied to be made the preferred bidders to maintain the course but all were judged to have failed.
Redundancy notices are being served on grounds staff. The club based at the venue has now folded and are discussing how they return previously donated trophies.
Derby City Council undertook a public consultation in order to establish that they had shown "Due Diligence" to the closure process.
However, I contend that diligence fell short as the golf course that they have owned and managed since 1948 was in fact created in 1929, opened in 1930, and was designed by the great Harry S. Colt.
This is a crucial and essential factor that has a major impact on the value and heritage of the site. Why is the missing 18 years of any importance?
Having completed a golf version of "Time Team", I have discovered that this tired and underfunded venue called Allestree Park was designed by one of the world's leading golf course architects.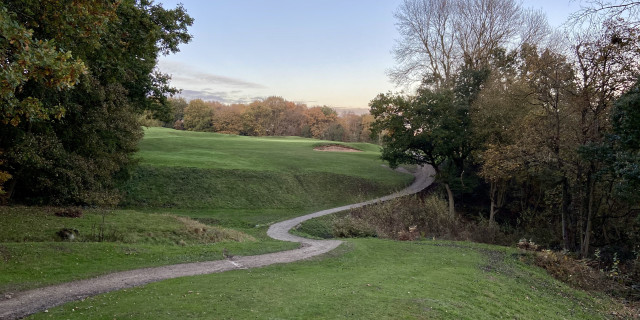 Who is Harry Colt?
Simply speaking, he is one of the greatest golf architects in the history of the game.
Colt was a business partner of Dr Alister Mackenzie who designed Augusta National, the annual home of The Masters. MacKenzie sits in the World Golf Hall of Fame for his contribution to the game.
Harry Colt is of equal standing with his global reputation in designing and building golf courses. Both wrote books that are still considered the Bible for modern golf architecture.
Colt designed and constructed over 320 golf courses globally. He created two courses at Wentworth, the Eden at St Andrews Links, Woodhall Spa, Sunningdale and Royal Portrush. It is said that he could walk an intensely wooded area to assess its terrain and then create in his imagination what a completed golf hole would look like. Given that ground clearance at this time was by hand and horse this was a valuable skill.
Allestree Park is one of a few that aren't run as private clubs and are still accessible to the public at large.
Knowing that this course was a H S Colt design provides the ultimate golf designer label. It also adds massively to its appeal and value.
If I was committed to the future of a golf course I owned, I would expect to have researched its provenance and understood its market value.
The Investigation
Having heard rumours about his contribution, I obtained a series of photographs of the course and compared them with some of his unique design features. I submitted them to global experts in the field. They are based at St Andrews, the home of golf, and Canada. Experts from the Harry Colt Project have also reviewed my submissions and undertook their own research to confirm my suspicions.
Having reviewed this submission, they are supportive of the claim as to Colt's direct design influence on Allestree Park.
Additional research revealed the following:
Colt designed the Derbyshire Golf Course in 1929 within Allestree Park.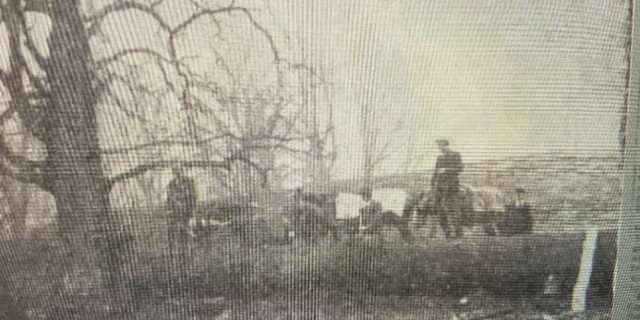 (Picture featured in Derby Daily Telegraph, Wednesday 22nd January 1930)
This course opened for play on 31st May 1930. It was constructed with the support of G F Tomlinson, a local construction company. At this time, it was known as the Derbyshire Golf Club.
The course closed during WW2 having been commandeered by the Sherwood Forester regiment and was used for training purposes. This included the throwing of hand grenades. It reopened under the new title of Allestree Park in 1948.
Slight changes were made to the original layout, shortening the course, but it remained essentially as designed by Colt. Luckily for my investigation, the golf course and those connected with it was big news locally. Front page news. When it was being constructed photographers were dispatched to record the event. Even though some of these newspapers no longer exist, we can still access them.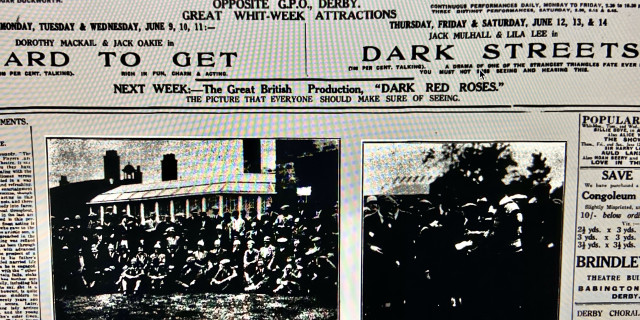 (Derby Daily Telegraph 31st May 1930. The Derbyshire Advertiser 6th June 1930)
In newspaper reports of the time, Colt describes one of the short holes as being among the most challenging he has designed anywhere. This hole is the 17th hole on the current layout. It is exactly as he constructed it. It is a wonderful golf hole that excited me every time I played it. It excites me even more now.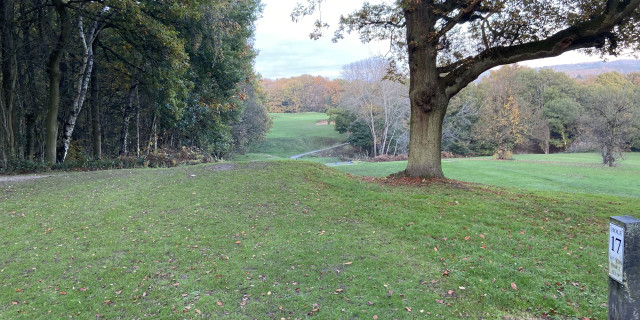 (The 17th Hole)
In 1932, a County Championship was held at the venue attracting players from all over the Midlands such was the reputation of this new Colt course. Again, the event made front page news. The report contained a written description of every single hole, including its distance, hazards and even names ascribed by its designer.
These holes had names like The Pitcher, Slogger, Quarndon Hill, Boathouse, Lake Hole, The Bluff, The Twin and The Long. The Bluff was the 15th in the original design.
My enquiries have even located aerial footage of an area of the course that is no longer played. Think about that. Aerial footage of a golf course in 1932. This place was considered very special and clearly appreciated by those who knew it.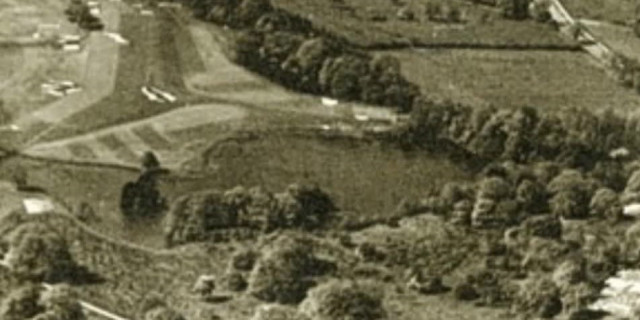 The newspaper reports talk about "The Famous Lake Hole."
I have even traced a picture of a footbridge that allowed golfers to reach an island in the middle of the lake to play his or her tee shot. Imagine a golf hole that was so famous locally that it was made into a postcard.
This bridge no longer exists, but I have traced a local expert who maintains the lake and has dived it and he has confirmed the existence of rotten posts submerged under the water and hidden from sight for years.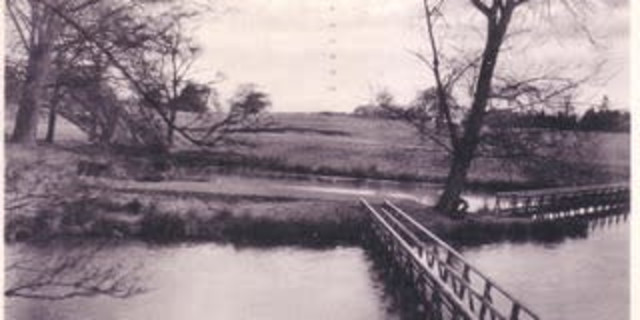 The Need for Investment
Derby City Council have in their possession a potential gold mine. It has been their responsibility since 1948 when it was purchased by the council of the time.
The course needs some care and attention that it has clearly not received in recent years.
It pains me to illustrate this gallery of neglect.
The current basic layout is excellent and there are some fabulous golf holes in place. To make it viable all that is needed is somewhere to sell tickets and somewhere to store equipment.
There has been a negligible investment in this property and its staff for many years and the course has been maintained on a shoestring.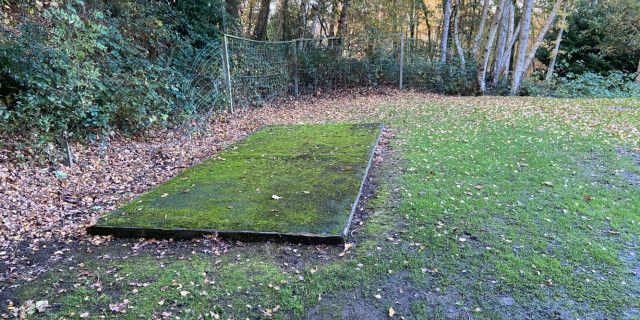 The Pro Shop is currently within the listed Allestree Hall and the storage space for maintenance equipment is also stored in the outbuildings. The council sold this space to the wedding events developer in 2019. Without secure storage for maintenance equipment and somewhere to sell green fees, it makes operating from the site a much bigger challenge.
The announcement of the sale of Allestree Hall has directly led to the folding of the golf club that had been based there since 1948. Pictures of previous Club Captains are being returned to surviving family members and the history of the club has been lost. Members could see the writing on the wall for the course and left for pastures new.
At least the members that are left are now considering forming a golf society in order to still get all the health and wellbeing benefits that playing golf with friends brings.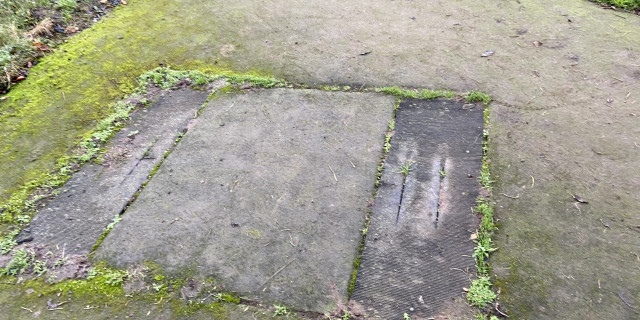 What it Means for Golf
The loss of another municipal golf course is a loss to the greater community.
I joined here over 40 years ago. Many others have followed my pathway into the game. There are seven current PGA Professionals who took the first steps on their golfing journey at this course.
Imagine a designer of Colt's standing declaring that he has created one of his most challenging golf holes and by a wonderful series of events, it has been preserved for every level and standard of golfer to try for the sum of £13 at a course within three miles of Derby City Centre.
Any marketer of golf at any level would love this material to work with.
Allestree Hall is protected by its heritage status and its position within the World Heritage Site and its buffer zone.
Unfortunately, no such legal protection exists for the golf course and its design. This course should also attract its place within the biography of great golf courses created by one of the most legendary global golf architects.
I often look to history for lessons and wrote an article in May 2020 eagerly awaiting the end of the first lockdown. Many were pessimistic about golf but I argued a contrary view.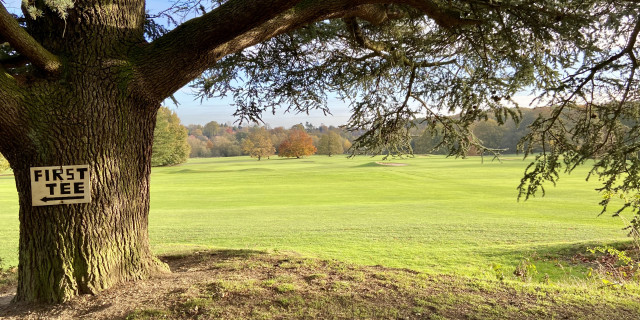 Golf is open to all only if municipal facilities are kept alive.
Derby City Council own a real treasure in Allestree Park, one that could with the right management, produce a highly profitable business for all concerned.
It has operated for 90 years, demand is now increasing for golf as a fully inclusive sport, and it is wonderfully positioned to take advantage of this. It is not too late for the council to revisit this decision.
Looking again into my crystal ball, I anticipate that there will be massive demand from the moment the course again becomes accessible to the public who will want to play it for one last time. I know I will be joining that list.
A petition supporting the course being retained as a community facility has reached 6,000 signatories already. Do you think it is worth saving?
---
Related Content
Without Municipal Courses - What Pathways Are There Into Golf
---
What do you think? leave your comments below (Comments)
---
Tags: Golf Courses daily picks Courses
---
comments powered by

Disqus