How to Get Ready for Return of Golf
By: Golfshake Editor | Mon 11 May 2020 |
Comments
---
It's a day that golfers have been waiting patiently for, but from Wednesday 13 May, courses across England are set to reopen, which is exciting news for those who have felt starved of the game since the UK Government introduced lockdown restrictions on 23 March.
However, irrespective of the impressive home setups that many golfers have deployed, hitting balls into bed sheets just isn't the same, so there will be a degree of rust for those making their way back onto the fairways. Depending on how physically active you have been during these challenging times, you may not be quite as flexible as you were when you last played.
Fortunately, at Golfshake, we have a vast library of content that should help to dust off those neglected clubs - and yourself - to make the best of things when you return to your local course. Here is our guide to Get Ready for Golf!
Get Golf Fit
Launched earlier this year, Get Golf Fit is an instructional series filmed with Jon Ship to provide a 4-Week plan of exercises that will contribute towards you building a quicker and more consistent golf swing, becoming #FitterStrongerFaster.
Season Starter
Howley Hall Golf Club PGA Professional, Ryan Rastall has produced a vast series of tips, covering each aspect of the game, designed to help you get ready for golf by working on the fundamentals for both your long and short games.
Back to Basics
Former European Tour player, Andrew Murray has the ideal series for those who haven't played for a while, Back to Basics, helping you to tune up for golf, working on everything from putting to preparing your clubs for playing.
Senior Golfer Tips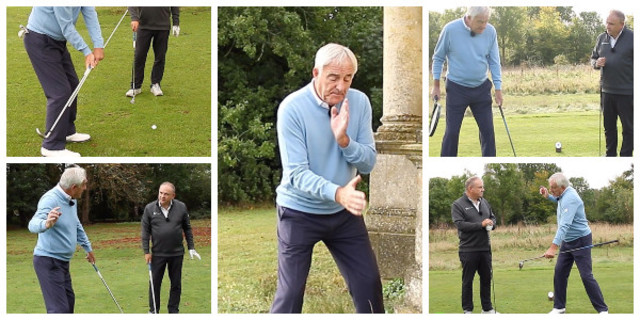 Much of the tuition on TV, online and in magazines is ideally suited for younger golfers, but what about the majority of senior players? Former Ryder Cup star, Peter Dawson has made that his mission, delivering tips for older golfers, helping to them to get more from their game. Peter's Senior Tips Series is a treasure for the over 50s, but suitable for anyone.
Golfshake Score Tracker
Thousands of golfers use the Golfshake Score Tracker, where they record their scores and stats, benchmarking their game, something that has been found to help golfers lower their handicaps. You can download the Score Tracker App or use the Website, setting yourself targets and seeing how your numbers compare to other golfers.
Fundamentals
Within the Golfshake Tuition Section, you'll see a wide range of Swing Tips that focus on the fundamentals, starting from the grip and stance, to more varied areas like path and angle of attack. Watching these will help to sharpen up your game.
Fitness Tips
Alongside Get Golf Fit, you should find many of the fitness tips on Golfshake relevant, working on flexibility and rotation, how to warm up on the tee, all ways to ensure that you play better golf, but also feel your best while doing it.
1st Tee Nerves
If you haven't played for a while, anxiety on the 1st tee is to be expected, but if you want to give yourself the best chance of success, we have several features packed with advice on how to calm those nerves!
---
What is Your Dream Round of Golf?
---
What do you think? leave your comments below (Comments)
---
Tags: daily picks covid 19
---
PLAY MORE PLAY BETTER - LATEST TUITION TIPS
---
Leave your comments below
comments powered by

Disqus