The Worst Golf Fashion Disasters of the Past Decade
---
As everyone knows, golf isn't the trendiest of sports. Despite the best efforts of Tiger Woods and Ian Poulter (or, perhaps, because of Ian Poulter!) the game still bears connotations of naff dress sense and sartorial wrongheadedness. Of course, this is mostly a myth, but this last decade contained moments where it reared its appallingly-daubed head. To prove it, here's a list of some of the worst golf fashion disasters since 2010. But do you agree with Golfshake writer Will Trinkwon?
---
Stewart Cink – hat tan lines
Born and bred in sunny Alabama, Stewart Cink is no stranger to a nice thick tan. But when you play golf in some of the hottest climates, have scant hair and a powerfully opaque cap? Well, then even the most sun-friendly of players needs to look out for a bad tan. Cink's legendarily bold tan lines were at their worst in the 2014 Sony Open – he looked like an Aero bubbles ball!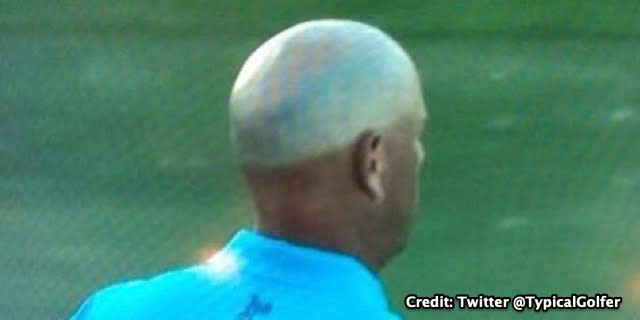 Ian Poulter – all-pink ensemble
Let it be known that I've no issues with a man who wears pink. If you're going to don the salmon, though, you need to do it right. Ian Poulter's all-pink outfit at the 2010 WGC Championship looked all wrong. He may have won the tournament, but he looked like Mr Blobby doing it.
Justin Thomas – shirt and tie
From underdressed to overdressed, our next sartorial sinner is Justin Thomas and the ill-advised shirt and tie (yes, a real tie) he wore in the first round of the 2017 Open. While the black and white colour scheme looked okay, the neck gear was a step too far. A second round 80 gave Thomas's bad dress sense the score it deserved.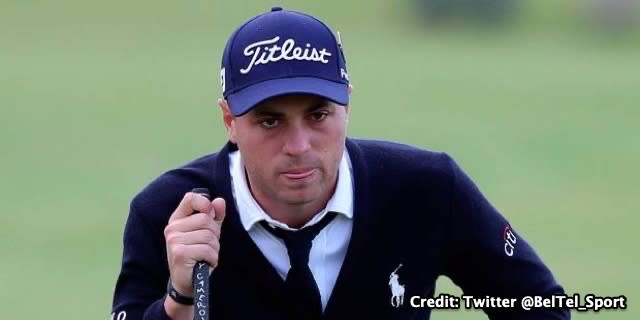 Ryan Moore – even bolder shirt and tie
If you thought Justin Thomas's tie was bad, get a load of this shocker worn by Ryan Moore. Still, at least his versions are well tied and look somewhat professional – Thomas's was a scruffy wreck!
Billy Horschel – too loud trousers
Billy 'Ho' has worn his fair share of unsightly trousers over the years, but I reckon the octopus-printed ones he pulled out for the 2013 US Open at Merion were the pick of the (very bad) bunch.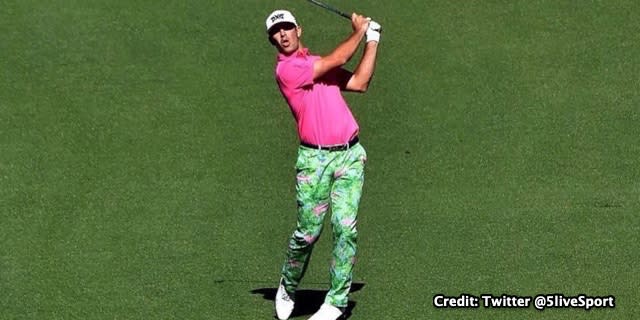 Rickie Fowler – western bad guy moustache
Moustaches. They're alright for cowboys, but less good on golfers. Rickie Fowler's decision to grow out his 'stache' for the 2018 British Open was especially puzzling given that he's often regarded as one of the PGA Tour's heart throbs. Rickie, you've been blessed with a symmetrical face so stop spoiling it with wacky beards!
Phil Mickelson – work shirts
However much Workday were paying Phil Mickelson to wear their work shirts, let me be the first to say: it wasn't enough. 'Lefty' looked ridiculous the when he first starched his collars in THAT infamous dancing ad and continues to look silly today.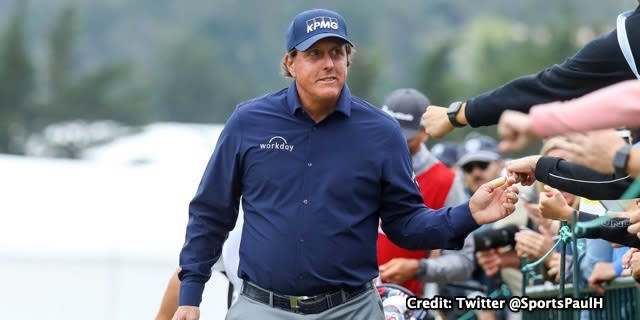 Pelle Edberg – daft headband
Headbands are for tennis players, or long locked teenagers – everybody knows that. Everybody, that is, except Pelle Edberg. Now 40, his head gear is only looking sillier and sillier. A good, traditional cap is the fix.
Tiger Woods – too many to count
As above. Tiger Woods has had plenty of fashion disasters over the years, so I'm going to just bow to chronology and select his most recent one: the – shudder - Taylormade Christmas onesie. Fair enough, Tiger wasn't alone here, but Christ! He looked like a toddler playing dinosaur!
Rory McIlroy – 'joggers'
What list of the last decade's golf fashion disasters would be complete without a mention of Nike's joggers, and the star who did the most to display their awfulness: Rory McIlroy. Nike's PR team describe them as 'sporty'. The word I would use is 'appalling'.
Do you agree with my list? Let me know in the comments below.
---
What do you think? leave your comments below (Comments)
---
Tags: 2010 2019
---
PLAY MORE PLAY BETTER - LATEST TUITION TIPS
---
Leave your comments below
comments powered by

Disqus