TravisMathew Winter Apparel Review
---
Summer is gone... sorry about that! Shorter days, cooler temperatures and some wind and rain for good measure. Winter golf is here. But, don't put away the golf clubs just yet. Playing at this time of year can actually be hugely enjoyable, providing you are armed with the right gear.
We've been testing a new Autumn / Winter outfit from TravisMathew, and the timing couldn't have been any better!
WHAT WE TESTED
Ok. So, let's start with the trousers. The Trifecta trouser is a chino style trouser, which has a slim fit which fitted perfectly, but the smart folk at Travis has also made them from a soft stretch fabric, meaning you can have that extra breakfast roll at the halfway house! Being serious for just one second here, the comfort and mobility in these trousers was superb. They also have some pretty impressive quick drying technology, moisture management and wrinkle resistant too for good measure.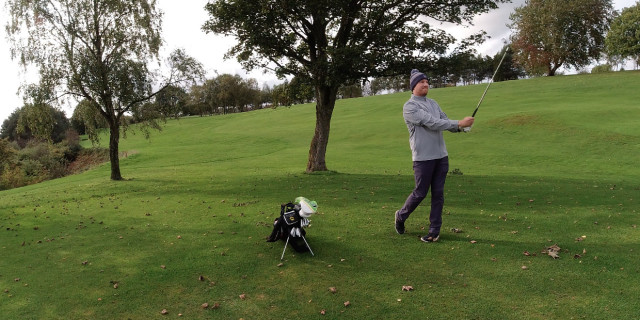 Next up, the Zinna polo. We tested this in the 'strong blue' colour, which is a very 'classic' looking polo and looked great with the navy Trifecta trousers. Firstly, let me talk about the fit. If like me you are not built quite like Brooks Keopka, you may find that a lot of the polos you try, are a little too 'figure hugging'. Not with the Zinna. I absolutely LOVE the fit of this polo. It also has the added benefit of some nice tech too; quick drying and moisture dispersing (moving it away from the body). As with most of the Travis Mathew clothing, the logo branding is very subtle which I'm a big fan of.
Gone are the days of wool based mid layers as they don't remove any moisture, and welcome technical mid layers. The Zachary Mid Layer is a half zip mid layer that has been one of the bestselling products in the TravisMathew range, and I can see why. As with the rest of the products we tested, this has a very classic look, which means it will suit most tastes. Whilst we had the blue, these do come in a good range of colours and comes with some great tech - not only quick drying, but quick at getting rid of the moisture from your body. Most importantly, the Zachary keeps you super warm whilst you're out there playing your winter golf.
Now onto the jacket. When looking for a winter jacket, I always think the most important things are that it is lightweight and comfortable to swing a golf club in, given that you probably have a few layers underneath - the Road Soda delivered on both counts. This jacket is awesome! It's super lightweight, so perfect if you need to pack it away in your golf bag, and there is plenty of room to make a full golf swing with zero restrictions. As you'd expect, it still offers the same moisture management as the rest of the TravisMathew products we tested, and has elasticated cuffs and an adjustable draw hem, depending on how you choose to wear it. Oh, and it looks awesome too!
Now for the final piece of the winter jigsaw. No winter outfit is complete without a hat. We all know that you lose most of the heat out of your head, so keeping it warm throughout your round of golf is super important. Enter the Krampe Beanie. I have to say, I do love a beanie, and I love one with a pom pom even more! So, the guys at TravisMathew have pulled out the stops here for me. The knitted style looks great, and it's fleece lined, so you will stay super warm out on the golf course.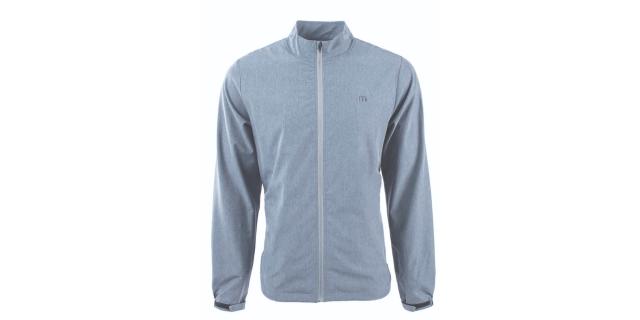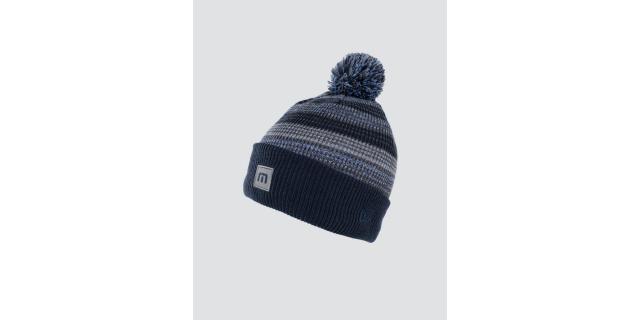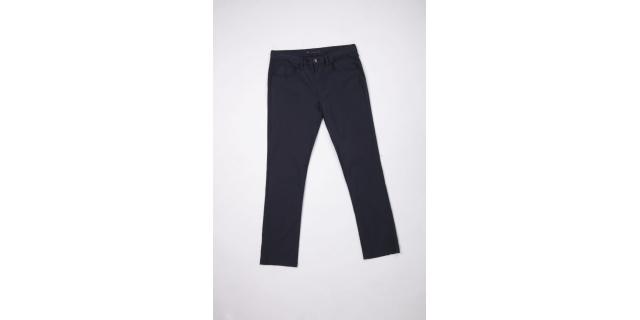 VERDICT
I absolutely LOVED testing this outfit from TravisMathew. Not only did it perform super well on the golf course, it looks great too. It's very much a classic style, and I think there is something that will suit every type of golfer. The thing that has impressed me most about the range is the quality of the product, which they have delivered at a very reasonable price point. The nice thing with the TravisMathew range, is that they look just as good off the golf course as they do on it, which is a huge bonus for me.
If you're looking for high quality, classic looking golf gear, you need to check out TravisMathew. Even if your golf is bad, you'll still look great doing it!
NOT HEARD OF TRAVIS MATHEW?
Founded in California in 2007, TravisMathew have a focus on making premium men's apparel for work and play. In the US, this on / off course combination has helped the brand grow massively over the past ten years. Make sure you look out for them in the UK in 2020.
Have a look at this video when we visited their California HQ.
---
Would you consider buying TravisMathew apparel? Let us know what you think!
---
What do you think? leave your comments below (Comments)
---
Tags: winter golf winter Travis Mathew gear callaway Apparel
---
comments powered by

Disqus