Career Paths for Becoming a Golf Professional
---
For many years, the path for elite golfers to turn professional has been traditional and one-dimensional. But as the opportunities for golfers to improve and develop continually increase, so does the variety of options available for elite golfers to progress into the professional setting. With all these new options available for golfers with aspirations of a professional career, it raises the question, which path is the right one?

Perhaps the most traditional method to gain professional status is completing a three-year PGA training course. The course involves working for a minimum of 30 hours per week in a golf environment, along with being employed by a certified PGA golf professional. Male applicants must have a handicap of four or better, while female applicants must have a handicap of six or better. The PGA has offered this course for many years and it still remains popular as ever. The idea behind the programme is to offer elite golfers a pathway to improve their golfing skills and prepare them for tournament golf, while simultaneously providing a superb foundation of learning and golf related experience for players to use off the course. Any students who complete the course can apply for PGA membership after.

Another method for achieving professional status in the U.K is through a more academic route, choosing a university degree programme that offers a supporting PGA degree. The University of Birmingham offers the course Applied Golf Management Studies, the degree is the world's best academic programme that also includes PGA training. The course is in direct partnership with the PGA, students get to study at Birmingham University and also utilize the incredible facility of the PGA National Training Academy at The Belfry. The course is the only one in the world that offers the chance for the student to gain immediate PGA status upon completion, it provides all the vocational opportunities of a PGA course, while providing the superb educational qualifications. Other universities have started to create similar courses, aimed at helping students follow their professional golfing dreams, while also achieving a degree of the highest quality. Read the following Golfshake article for more information about the University of Derby's plans to launch a specialist golf programme.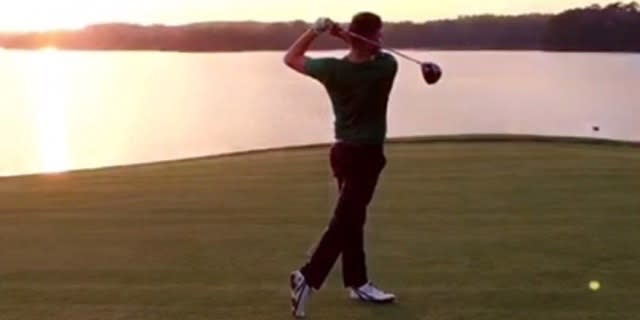 In recent years, there has been a dramatic influx in the number of professional golfers on tour who gained their golf experience in the American college system. The majority of the best young players on the PGA tour, both foreign and American have represented their colleges educationally and athletically, giving them valuable experience in a competitive arena, preparing them incredibly well for the professional golfer lifestyle. Well there is no guarantee or direct route college athletes can take to automatically gain membership on to the professional tours, the media influence and incredible facilities these athletes get to experience is a huge asset to help them acquire fantastic sponsorship deals, equipment contracts and valuable tournament exceptions. For more information about the lifestyle of an American college golfer, here is my experience.

Another route that aspiring professional golfers can take is Tournament Golf College. TGC degree programmes have been designed to provide an understanding of the key principles of sport science concepts and how they influence tournament golf. The college offers an opportunity for elite amateur golfers to also apply business management principles to the game, helping them to learn valuable skills benefiting a potential future career as a self-employed tournament golf professional, or a golf focused business career. For more information about TGC, click on this link.

All of these options have significantly developed in recent years, providing golfers with opportunities to improve their golf game and the opportunity to successfully achieve educational qualifications. I am currently a student athlete at Pfeiffer University in North Carolina on a golf scholarship, I am half-way through my 4-year degree course and have enjoyed every minute of this experience. For me, the overriding factor in my decision to come to America was based upon the brilliant combination of being able to both play golf at a high amateur level, while also working towards achieving a successful degree in Sports Management. Unlike many other golfers, the decision to turn professional was something I have never been inspired to achieve, but my love the game and the industry itself is overwhelming and has always fuelled a different desire, which is to continually chase a future career in the golf industry. This situation was uniquely perfect to me, just as well as someone who might struggle educationally might find that the traditional path of a PGA degree is ideal for them. That is the epitome of these courses and programmes, there is never a right or wrong path to choose, each of them provides a tangible opportunity for a potential life as a professional golfer, but ultimately, the success you have during your course depends on your own personal situation and the aspirations you set upon yourself.
---

Be part of the action with a selection of unique golf tournament experiences, from playing in a pro-am with the stars to watching the action at golf's most illustrious events. Whether it's the Masters or The Open, The Ryder Cup or WM Phoenix Open, build your own bespoke package with the experts at Golfbreaks.com.
---
What do you think? leave your comments below (Comments)
---
Tags: College Golf
---
PLAY MORE PLAY BETTER - LATEST TUITION TIPS
---
Leave your comments below
comments powered by

Disqus